Foxtail Millet Podi Dosa Recipe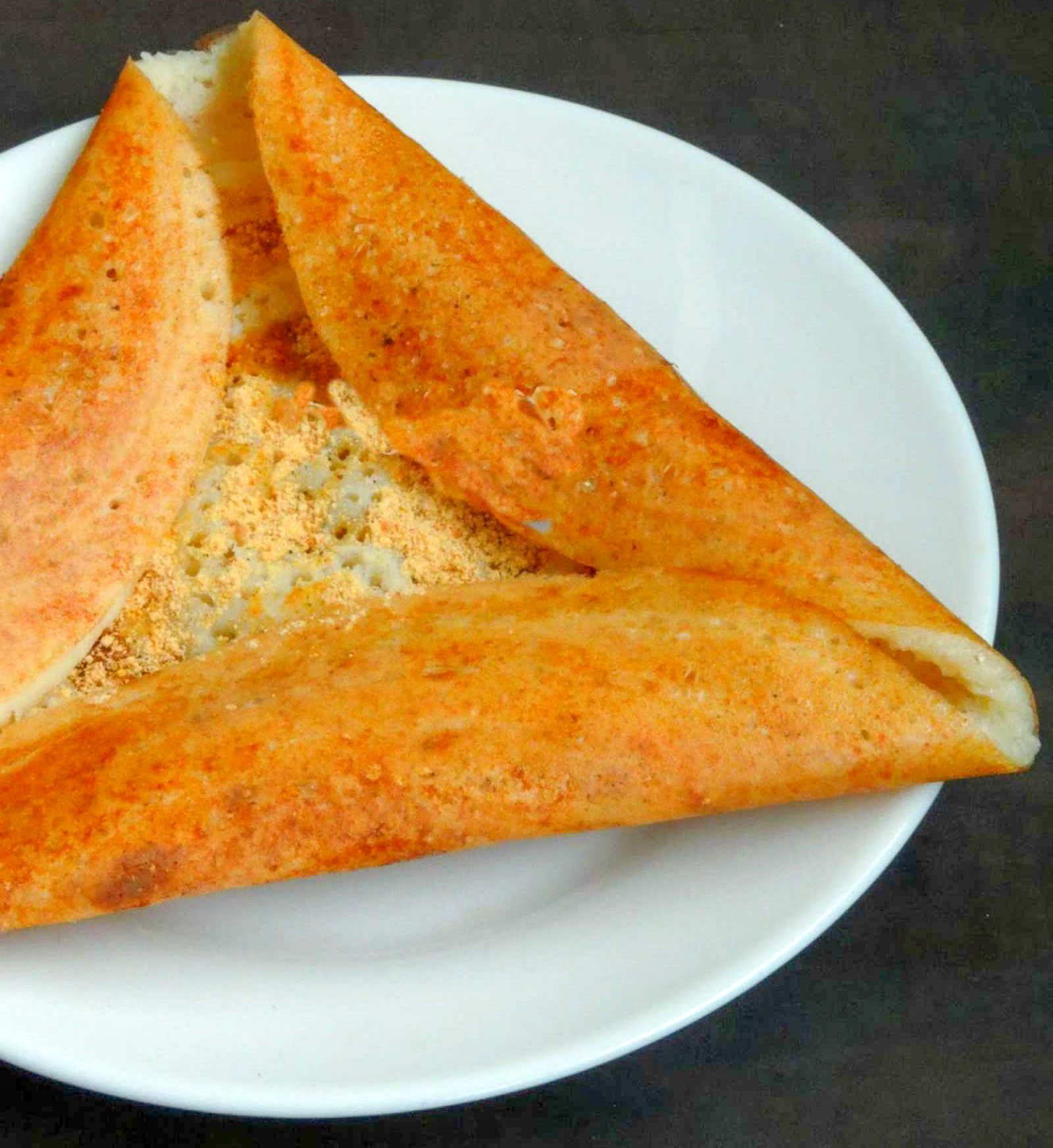 The Foxtail Millet Podi Dosa Recipe is a wholesome dosa that is made using millets, rice and dal. The addition of foxtail millet makes the dosa extra nutritious and the taste is just as delicious as a regular dosa. Obviously none will notice the addition of millets here, trust me when I served this podi dosa for our weekend brunch everyone enjoyed thoroughly having these crispy dosas.
Foxtail Millet is a great source of dietary fibre, protein and is low in fat good for a diabetic friendly diet.
Serve the Foxtail Millet Podi Dosa along with Bottle Gourd Peel Chutney Recipe for breakfast or even make it for a tea party or a weeknight dinner.
If you like dosa recipes, then we have a lot of variety that can excite you –