Vegetarian Mexican Tacos Recipe With Baked Beans, Peppers and Salad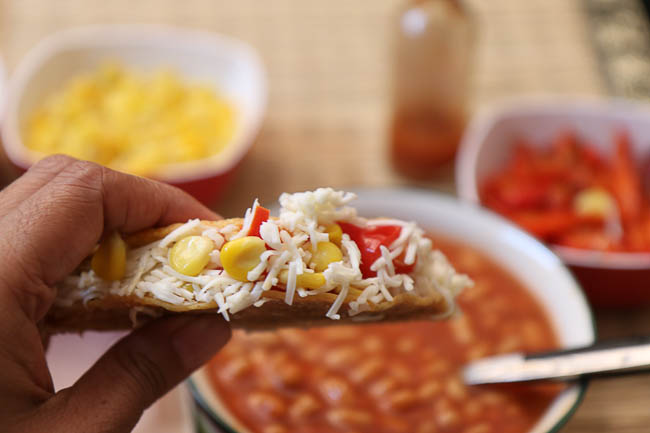 Vegetarian Mexican Tacos is a very popular Mexican dish, that has the crisp tacos filled with salads, beans and topped with cheddar cheese and sour cream. The stuffing for these Taco shells is so varied that recipes are evolved according to palates.
In Mexico you will find that tacos are of the soft kind. The crisp tacos seemed to have originated with the proliferation of taco stands during the late fifties. The crispy-fried corn tortilla in a U-shape is filled with layers of hot baked beans, lettuce, diced tomatoes and grated cheese, usually cheddar
These Vegetarian Mexican Tacos can make a sumptuous and healthy dinner for a family. So lets dive right in to see how to make the Vegetarian Mexican Tacos. Serve with Fresh Mexican Black Bean & Mango Salad Recipe (Ensalada de Frijoles Negros y Mango) and Tres Leches Recipe (Mexican Three Milk Cake).
Here are a few more taco recipes to try