This TikToker's Kitchen Cabinets Have a Built-in Feeding Station for the Dog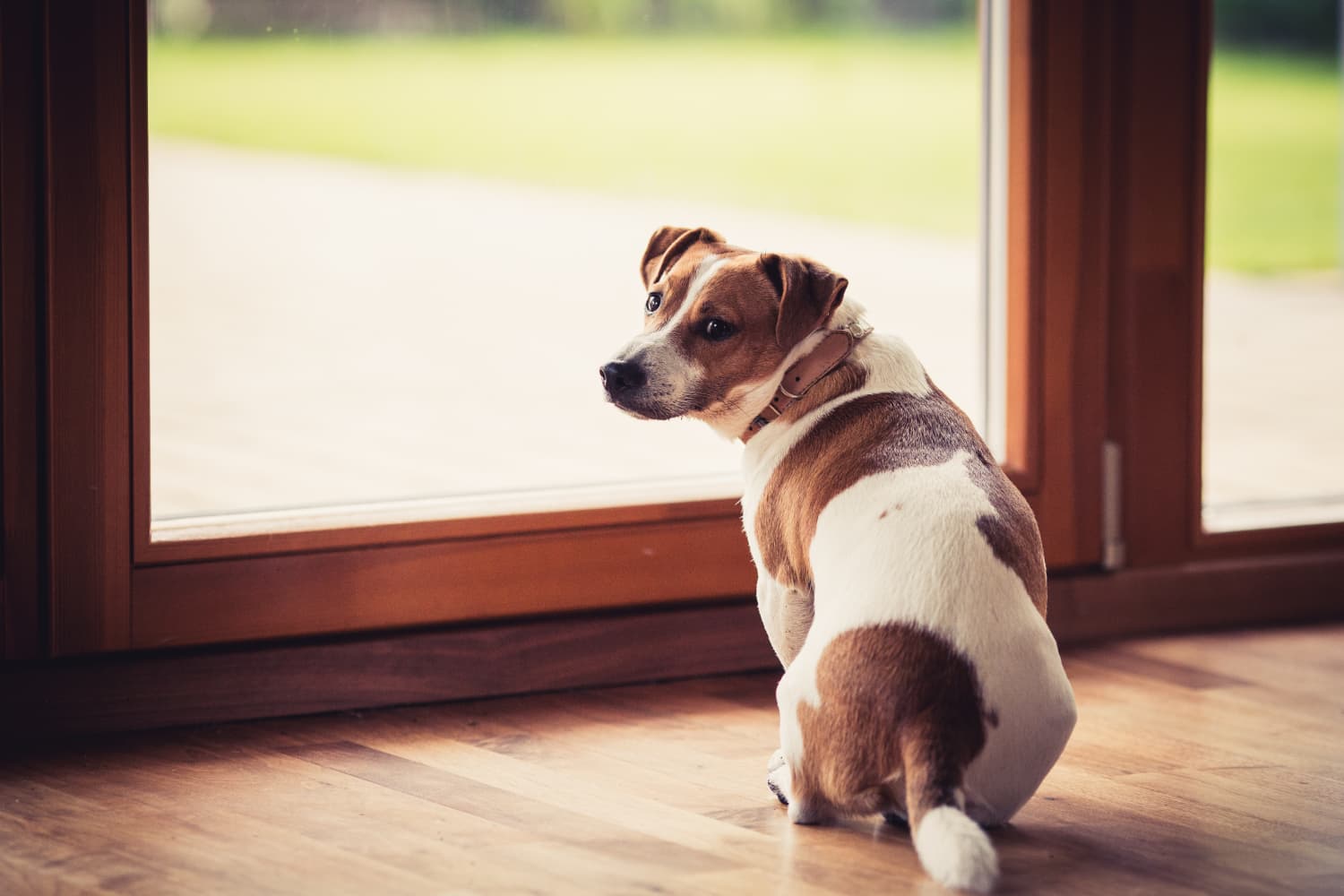 We independently select these products—if you buy from one of our links, we may earn a commission. All prices were accurate at the time of publishing.
Many spoil their dogs with toys and treats, but one household is spoiling their pet differently: by giving it its own marble kitchen countertop.
Last month, TikTok user @jesse_p3 posted about their elevated dog feeder, which features a mini marble countertop, a faucet, food and water bowls, and a couple of cabinets. In the clip, you see what the space looked like before, then its present state — and it looks incredible.
The area has all the benefits of having an elevated dog feeder and more. It encourages the pup to eat while standing up, which improves digestion. It also reduces visual clutter by hiding the bowls underneath the counter, as opposed to just leaving them on the floor. And, other pet items such as treats and supplements are organized inside the cabinets too.
Plus, the marble surface looks so luxe. That dog's dining area is nicer than many human ones.
While many loved the idea, there were some who criticized the faucet feature, saying that the dog could accidentally cause flooding. In response, the content creator said that the faucet has a dual valve to prevent dripping or accidental bumps. In addition, he also included a membrane so the tiles would be waterproof.
According to the Chicago Tribune, built-in features such as this are becoming increasingly common, as homeowners seek to maximize space and address new needs.
"They are cleaning up space, changing the environment," Lauren Amt, an architect at Searl Lamaster Howe Architects, told the publication.
The article added: "Meanwhile, pet lovers are opting to better accommodate their dogs. In place of dog bowls and cages, dog owners are choosing built-in kennels in cabinets and built-in dog bowls…"