This $22 Space-Saving Personal Blender Makes My Morning Routine So Convenient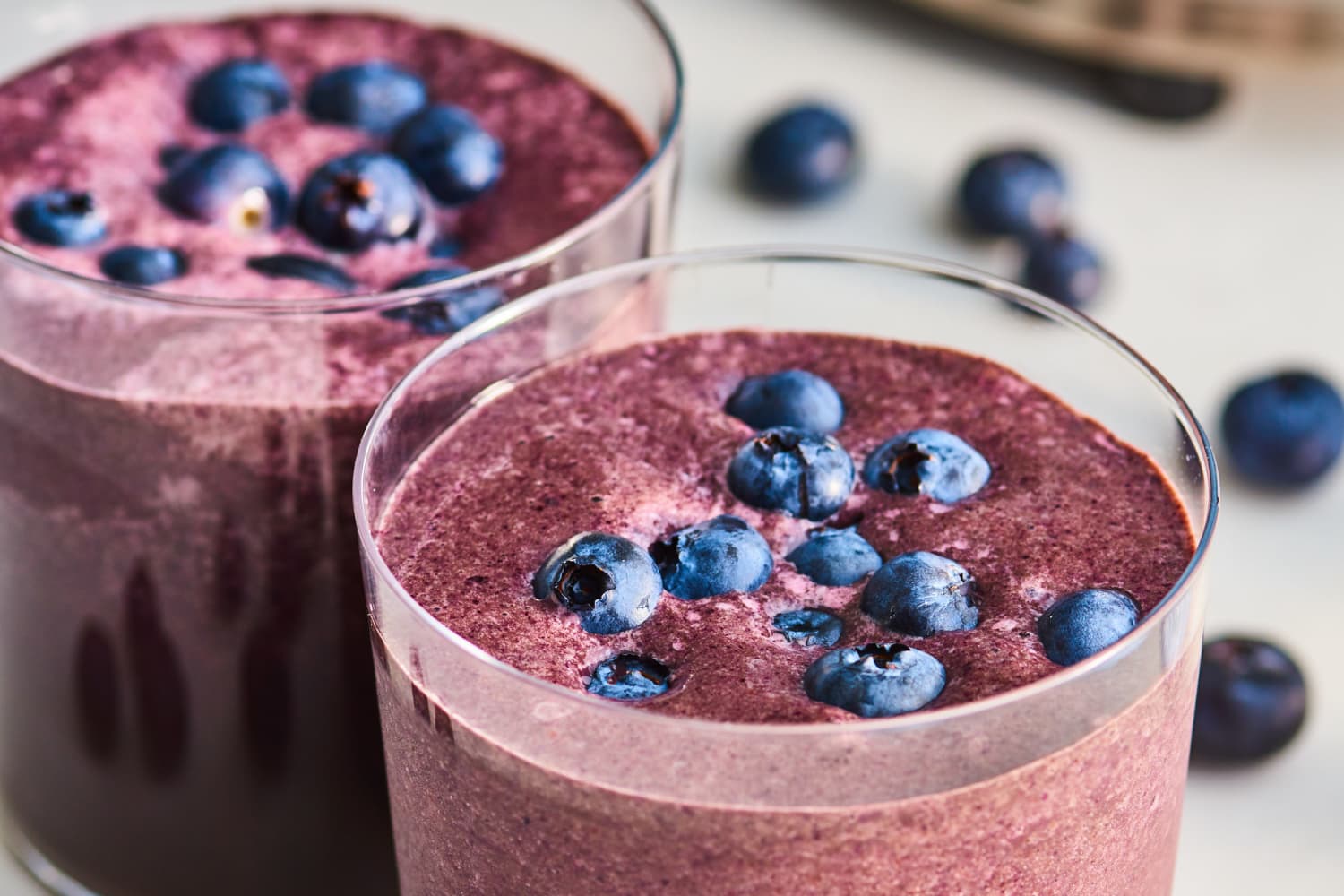 We independently select these products—if you buy from one of our links, we may earn a commission. All prices were accurate at the time of publishing.
Recently, I've been hammering smoothies for breakfast, and I've gotta say, all of the people in our lives who can't resist evangelizing a lifestyle full of healthy, blended concoctions are kind of … spot on? I never thought I'd find myself on the smoothie grind — er, blend? — but lately, they've been making me feel terrific. (Whether that's the nutritious antioxidants coursing through my blood or just the fructose talking is TBD.) Irrespective of their impact on my general well-being, if you've been smoothie-curious, I say go for it: Fresh fruit goes bad so fast, and frozen fruit is an easy way to make sure you a) use up all your inventory and b) are getting your produce at peak ripeness. If nothing else, they're delicious frozen treats. However, if you're going to go down the blended path, you're going to need to snag a solid blender. And, while a full-sized blender is great, it can be a pain to clean every day, you'll still need to pour your smoothie into some other container, which means even more dishes. Luckily, I found a sweet, affordable gadget that saves space and streamlines my morning routine: the Hamilton Beach Personal Blender.
With a 14-ounce capacity hopper that doubles as a travel container, you can blend fruit smoothies, shakes, and your favorite icy drinks (frozen margarita season is here, people) and then immediately take them on the go, since the BPA-free container is portable, lightweight, and fits most car cup holders. The blender features durable stainless steel blades that can power through ice, frozen fruits, and leafy greens — and the non-electrical parts are all dishwasher-safe, which makes cleanup a snap.
Personally, I love this little blender because of its relatively tiny footprint compared with other blenders, which saves a lot of space in my cabinets. I also love how affordable it is, and the fact that it's super straightforward: No settings or knobs to fumble around with — just press the button and you're off. It's shockingly effective, too, and while I was originally skeptical of its strength, it made short work of a banana, peanut butter, cup of frozen blueberries, milk, and ice, and turned it into a delicious puree.
And, with over 64,000 five-star ratings on Amazon, I'm not the only one who's digging this tiny powerhouse. "This little blender is perfect for a wide range of blending purposes," one reviewer writes. "I use it mostly for making spinach based smoothies with some fruit and a bit of water, or other liquid, or for hummus … For under $30, when I need to make a quick smoothie, with ease, in an expedited way, and clean up in a hurry, rather than drag out a bunch of cumbersome, unwieldy equipment that's going to make a big mess and take more effort to clean, this little gem is perfect."
So, if you're looking to streamline your morning routine, add some fruits and veggies to your diet in a delicious and easy way, or just stop shelling out your hard-earned dollars on sad desk lunches, you can't go wrong with adding the Hamilton Beach Personal Blender to your cart ASAP.
Buy: Hamilton Beach Personal Blender, $21.85