The Simplest Way to Make Any Drink Feel Immediately Fancier (Even Water!)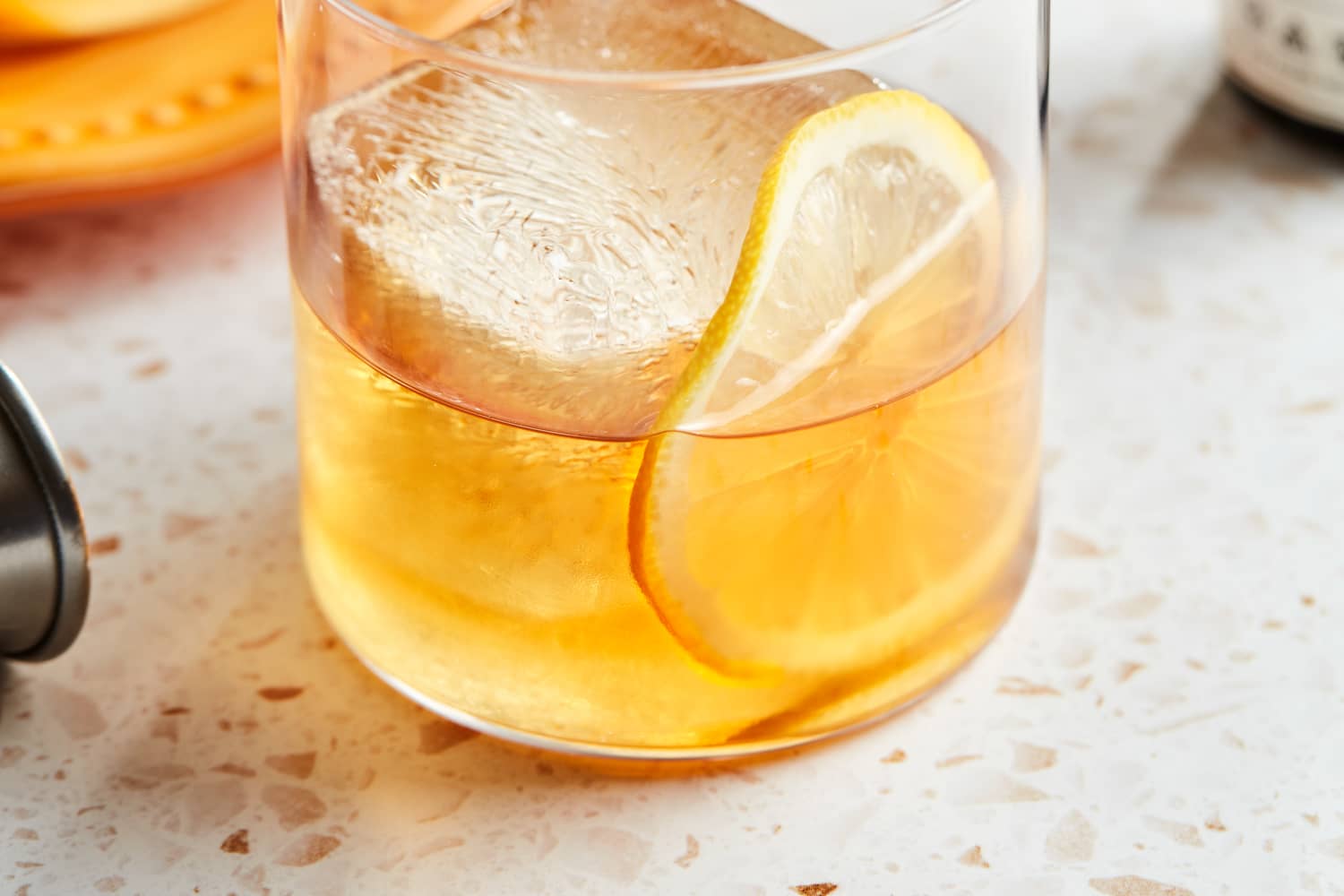 We independently select these products—if you buy from one of our links, we may earn a commission. All prices were accurate at the time of publishing.
I love a good party schtick and I especially love making a special cocktail for guests. For example, on Halloween last year, I went all out with a batch of blood-like pomegranate margaritas, which coordinated with faux flying bats on the walls and a Victorian-era dress code. The theme, of course, was vampires. But not every party requires such elaborate theming, and sometimes it's the smallest details, like crystal-clear ice cubes, that make even a casual pre-dinner drink feel special.
What's So Great About the Dexas Ice•ology Clear Ice Cube Tray?
The Dexas Ice•ology Clear Ice Cube Tray makes eight perfectly-translucent and oversized cubes, which melt slowly into drinks and allows you to enjoy a classic marg or Negroni before it gets too watered down. Unlike traditional ice cube trays, it includes three pieces that each play a subtle but important role in making clear ice — don't worry though, it's still just as easy to use. Place the plastic tray in the foam shell, fill the tray with water, and then insert the silicone molds — that's it. To get the ice cube out once it's frozen, just release the molds, and to set things up for the next batch of ice, microwave the plastic tray to melt the discard ice.
But why do we even need a specialty ice maker to get clear ice? Because when water freezes, it traps and concentrates air bubbles and debris that aren't necessarily visible in a liquid state, resulting in opaque ice, which you can see above on the left. Dexas' clear ice tray pushes the tiny air bubbles and impurities out through an opening at the top of the silicone mold while freezing, so you get a perfectly-clear cube in the mold (as seen on the right above) and a chunk of discard ice at the bottom of the plastic tray. Pretty cool, right?
The cons to this gadget are pretty obvious: it's a tad bulky to keep in a small (or stuffed) freezer, and it's definitely pricier than a standard ice cube tray. For someone like me who only consumes iced drinks, even though my usual silicone ice cube trays are, by most standards, fancier than usual, they still don't compare to the luxury of a totally clear, impeccably-shaped cube with zero impurities. It's stealth wealth, but for ice. And just imagine how beautiful they'd be with edible flowers or fruits suspended inside? That's pretty much what summer party dreams are made of.
Even if you're not sold on your own need for clear ice cubes, this would make a great gift for an aspiring mixologist or passionate home bartender. And the bonus: you'll get beautiful, slow-melting ice in your next craft cocktail. Win-win.