The $3 Trader Joe's Pantry Staple I Always Have on Hand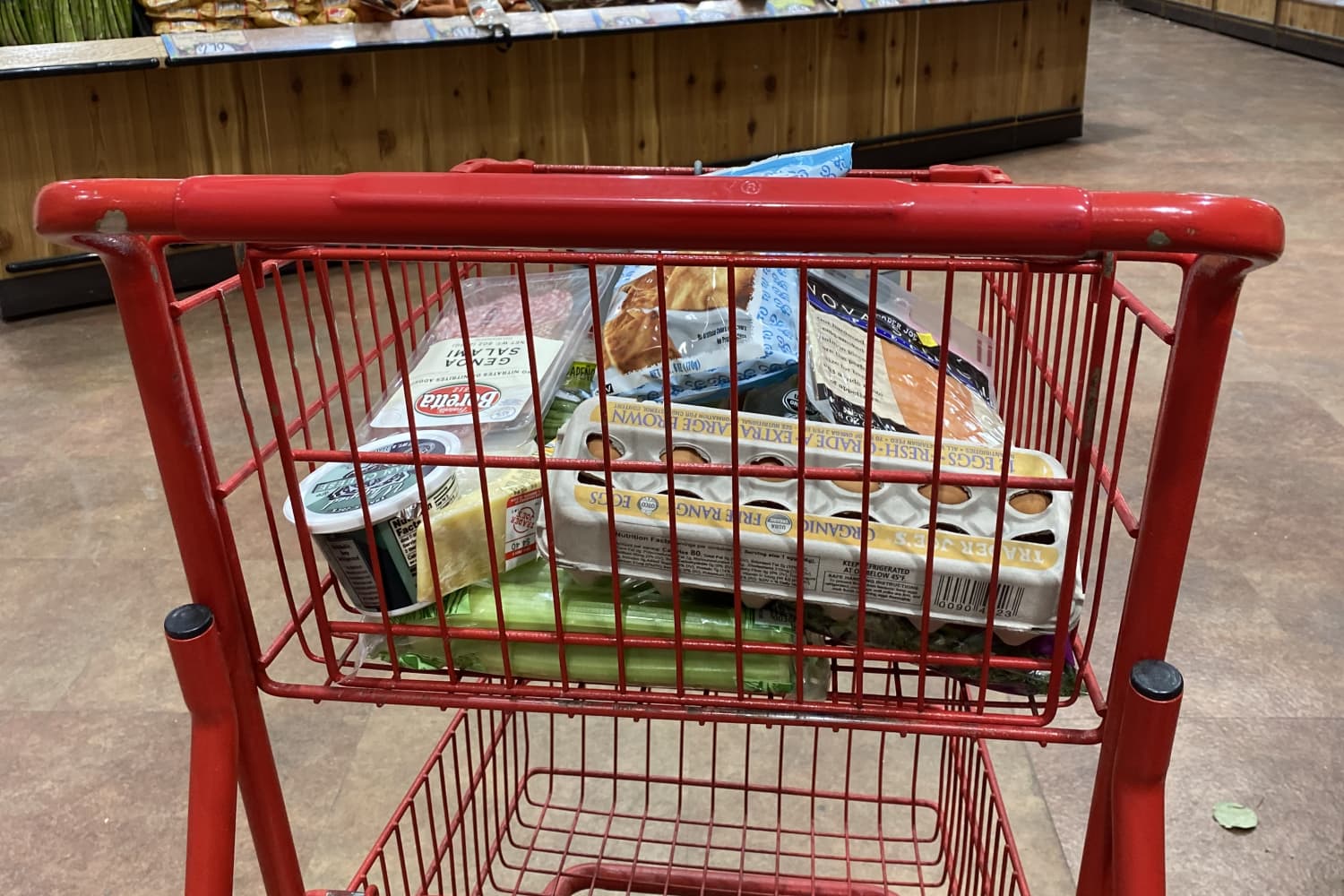 I've waxed poetic about Trader Joe's dip selection and sauces (I mean, have you tried the zhoug sauce?) to anyone who will listen. I've gushed about the snacks. The fresh flowers are beautiful and totally affordable.
But there's an unsung hero at the grocer that seems to fly under the radar without getting the praise it truly deserves: the spice section! For years it was simply home to inexpensive dried herbs and spices, but the selection of seasonings and spice blends slowly grew over time, and in recent years Trader Joe's has really stepped up its game with the fun and the flavorful. Last year there was one that really caught my eye: Trader Joe's Green Goddess Seasoning Blend.
What's So Great About Trader Joe's Green Goddess Seasoning?
The beauty of this seasoning blend (and why I bought two jars right off the bat) is its incredible versatility. Mixed with many of the usual suspects found in green goddess dressing (think: herbs, alliums, lemon, and pepper), it's a fun, inexpensive solution to perk up almost anything you're cooking. It adds a bright, herbaceous, slightly tangy flavor — without having to buy a handful of ingredients.
Find it in stores: Trader Joe's Green Goddess Seasoning Blend, $2.49 for 2 ounces
What's the Best Way to Use Trader Joe's Green Goddess Seasoning Blend?
Stir a spoonful or two into a bowl of plain yogurt or sour cream and you have a lemon and herb dip that's ready in mere minutes. The dip also doubles as a spread that's perfect for burgers and sandwiches. Making turkey or chicken burgers? Add a few spoonfuls of that dip into the meat mixture — it'll keep the patties moist and add flavor. It's a hit sprinkled on vegetables before roasting (especially potatoes!).
You'll never regret adding a sprinkle to avocado toast, hard-boiled eggs, or popcorn. The next time you're not sure what to do with a pack of chicken breasts or thighs, just coat them with a sprinkle of green goddess seasoning blend and a drizzle of olive oil. Mix it into tuna or chicken salad for a delicious twist.
This seasoning blend also happens to be the key to the ultimate low-effort, high-reward dinner I know: slow-roasted green goddess salmon. It's a totally foolproof one-pan meal (complete with a side of tender, creamy potatoes) that's easy enough to pull off on a weeknight, yet special enough for when you're having people over for dinner. A quick marinade infuses the herby seasoning blend and lemon into the salmon, while slow-roasting leaves the fish with a rich, buttery tenderness and perfect flake.