Patra Ni Machi Recipe – Fish Cooked In Banana Leaf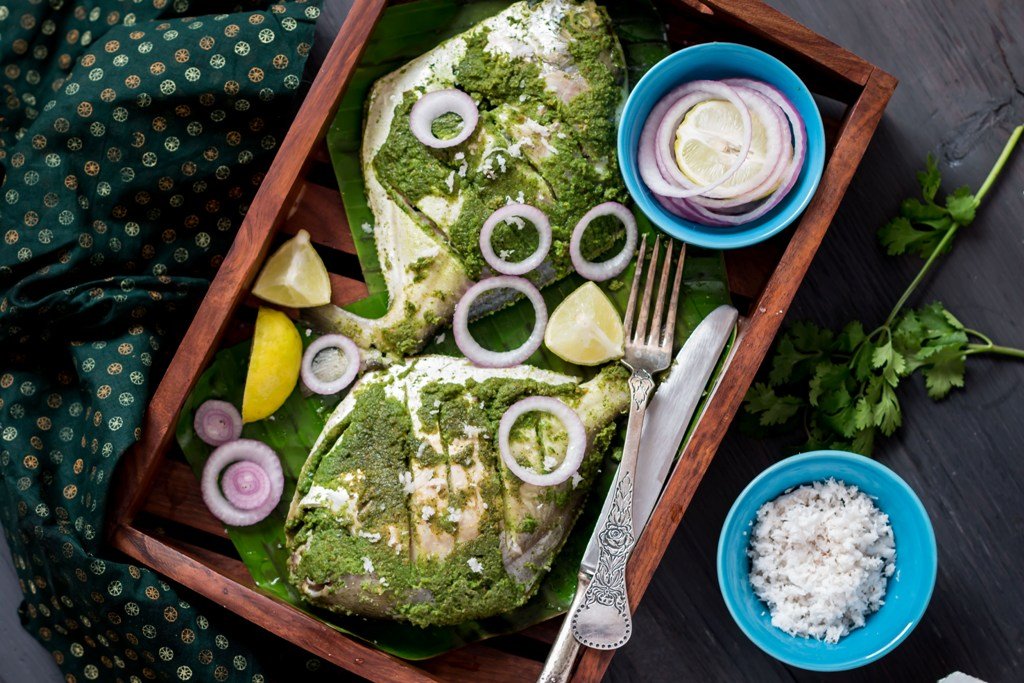 Anything wrapped in banana leaf and cooked to perfection is the most amazing food to eat in the whole world! I love food cooked in banana leaf. The flavour which the leaf imparts to the dish is just amazing. This kind of food is rustic, homely and lip smacking delicious!
Patra Ni Machi is a very popular Parsi dish in which fish smeared with generous amount of green chutney and then wrapped in banana leaf and steam cooked. It's light, comforting and satisfying. It's also great for people who are dieting. You won't believe food can taste so amazing even when made without any oil!
The green chutney is another highlight in this recipe. Flavors from garlic, spice from green chilies and the flavours from fresh mint and coriander leaves are amazing.
Serve Patra Ni Machi on its own along with some Steamed Rice and Vegetable Dhansak or a perfect Parsi meal.
If you like this recipe, you can also try other Parsi Recipes such as