One of Our Favorite Small Appliance Brands Created a Machine That Makes Perfect Cold Brew in Minutes (It's on Sale!)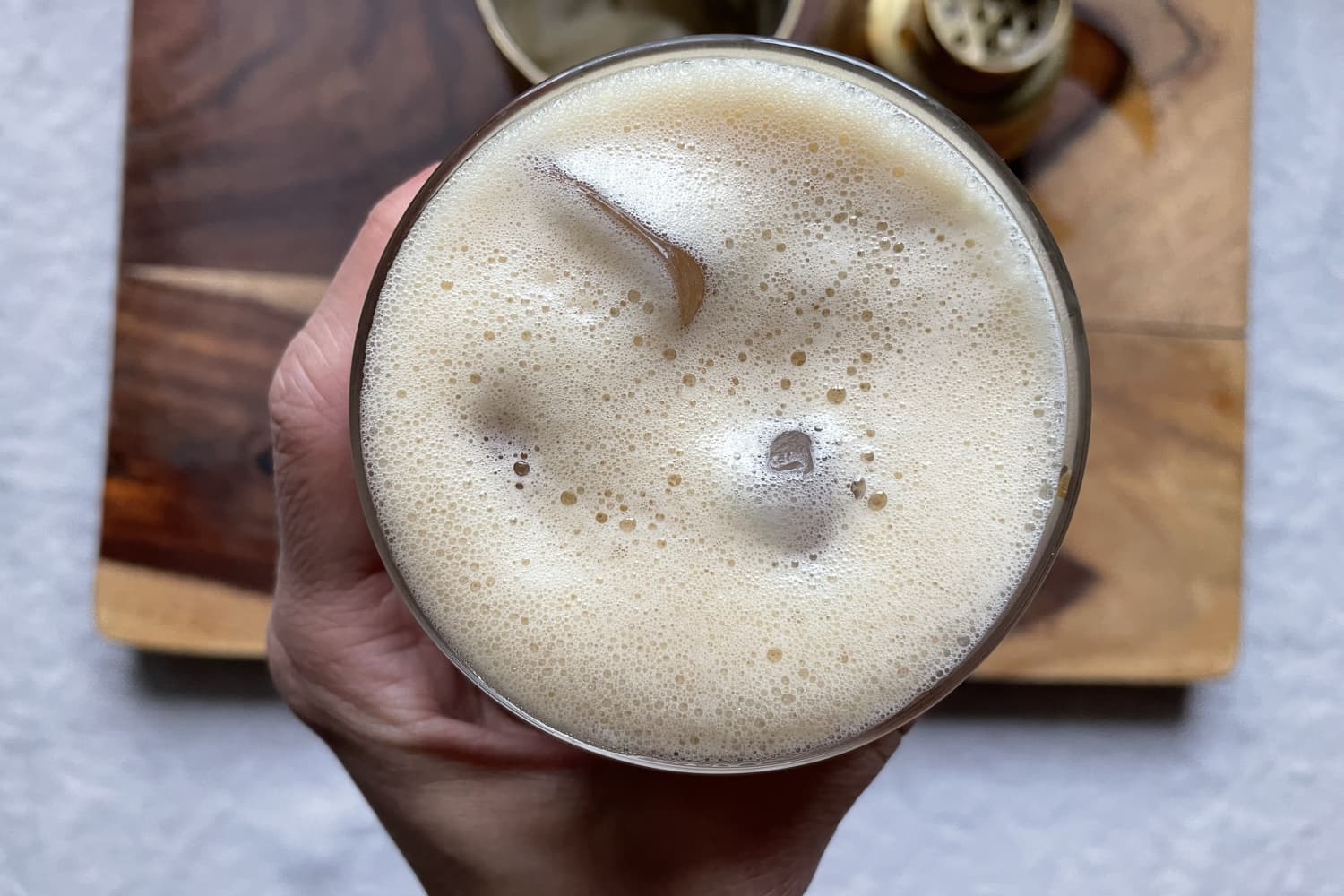 We independently select these products—if you buy from one of our links, we may earn a commission. All prices were accurate at the time of publishing.
Few things are as stressful as waking up and realizing you forgot to do something important the night before. That could look like forgetting to pack a lunch for work, not taking the clean clothes out of the washer, or neglecting to hit the "brew" button on your coffee machine. Hot coffee drinkers, I know this doesn't apply to you. You have the luxury of brewing your espresso beverage the morning of and drinking it within seconds. But my fellow cold coffee fans know the struggle. Even if you have an actual cold brew maker at home, chances are you still have to put the pitcher in the fridge and leave it there overnight before you can enjoy your chilled caffeine drink. Recently, however, one of our favorite kitchen brands released a new product that'll eliminate this annoying problem from your life and let you delight in coffee the way it was actually intended. The Dash Rapid Cold Brew Maker can make a full pot in as little as nine minutes — and yes, it'll actually be cold!
If this brand name sounds familiar, it could be because we've covered their products time and time again on our site. Whether we're reviewing Dash's Belgian waffle maker, raving over their small space-friendly toaster oven, or urging you to check out their budget-friendly popcorn maker, you can rest assured that the small appliance brand will fill a significant need in your kitchen and not cost you a fortune in the process. At $150, the cold brew maker is one of Dash's pricier releases, but you can currently snag it for $20 less on Amazon. It's so easy to use, too: Once you add your water to the pitcher and grounds to the machine's filter, all you have to do is select your setting (mild, regular, or bold), and wait for less than 10 minutes. We love that the filter is reusable, as it'll save you money on paper filters in the long run and prove better for the environment.
What's more, this appliance promises to brew coffee that's less acidic and bitter than your average machine. Although it's still a fairly new product, the cold brew maker has already racked up plenty of positive Amazon reviews — shoppers love its removable glass carafe, which you can place in the fridge for an extra-cold cuppa. And, because the coffee is brewed without heat, it won't take nearly as long to cool down. "I like cold brew year-round, and this may be my favorite method/machine yet!" one customer wrote. "It's so easy to assemble, use, and clean. I was impressed with how rich and bold the brew was, with no grounds like others I've tried." The only small problem some shoppers mentioned was the machine's noise level, but that's easy to overlook when presented with delicious, coffee shop-worthy cold brew.