More than 2,000 Pounds of Ground Beef Are Being Recalled Nationwide Due to Possible Foreign Matter Contamination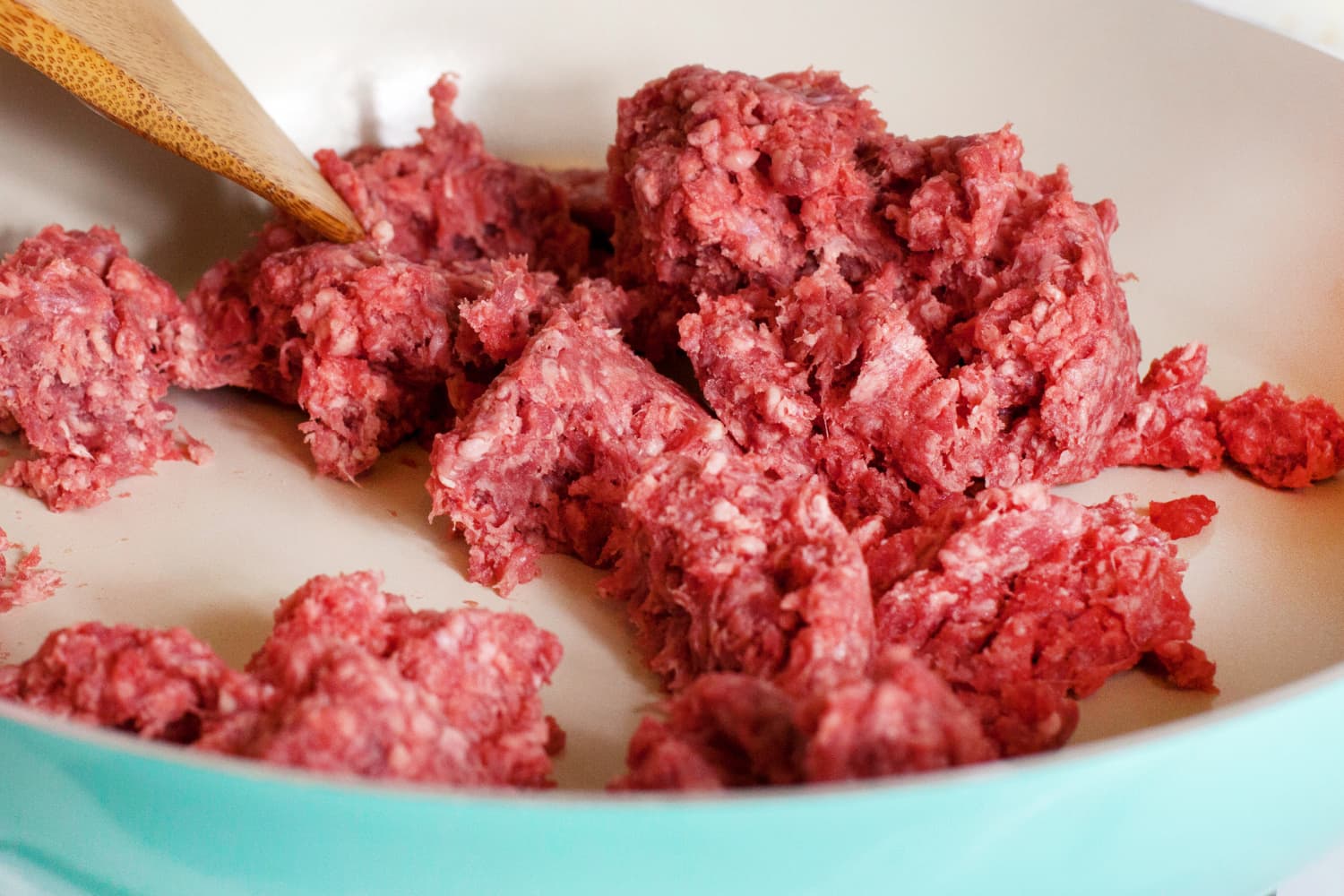 Learning about a major food recall is never fun — especially when you've already spent some serious dough at the grocery store. After all of that time spent collecting items from my list, now I have to go through my refrigerator and pantry to check for lot numbers and UPC codes in an attempt to avoid getting sick from my favorite meal? Luckily there's usually a refund waiting for you — or, at the very least, an exchange for another product.
This week, Illinois-based company Weinstein Wholesale Meats is the latest to divvy out a grocery alert, recalling more than 2,000 pounds of ground beef burgers after consumers reported a "rubber-like" material in the patties. The recall, which was posted by the U.S. Department of Agriculture's Food Safety and Inspection Service (FSIS), specified that roughly 2,122 pounds of raw ground beef burgers may be contaminated with foreign materials, specifically noting pieces of white neoprene.
Unfortunately, the beef affected by the recall was sold nationwide, so consumers will need to do their due diligence in checking their recently purchased beef to see where it came from. The recalled products are sold in 10.7-ounce packaging that is labeled "100% Grass Fed & Finished Beef burger Patties, 85% Lean/15% Fat." An established number reading "Est. 6987" can also be found inside the USDA mark of inspection, as per the recall announcement.
Thankfully, there have yet to be any recorded cases of sickness caused by consuming the beef, although customers who may have consumed the product are advised to contact their healthcare provider right away. Additionally, anyone in possession of the recalled beef should throw it away immediately or return it to the place of purchase for a full refund.
Wondering what other recalls and public health alerts have been issued lately from your favorite brands? Check out this page that's updated regularly to stay in the know.