Menthi Aaku Badeela Koora Recipe – Besan Muthia Cooked With Methi Leaves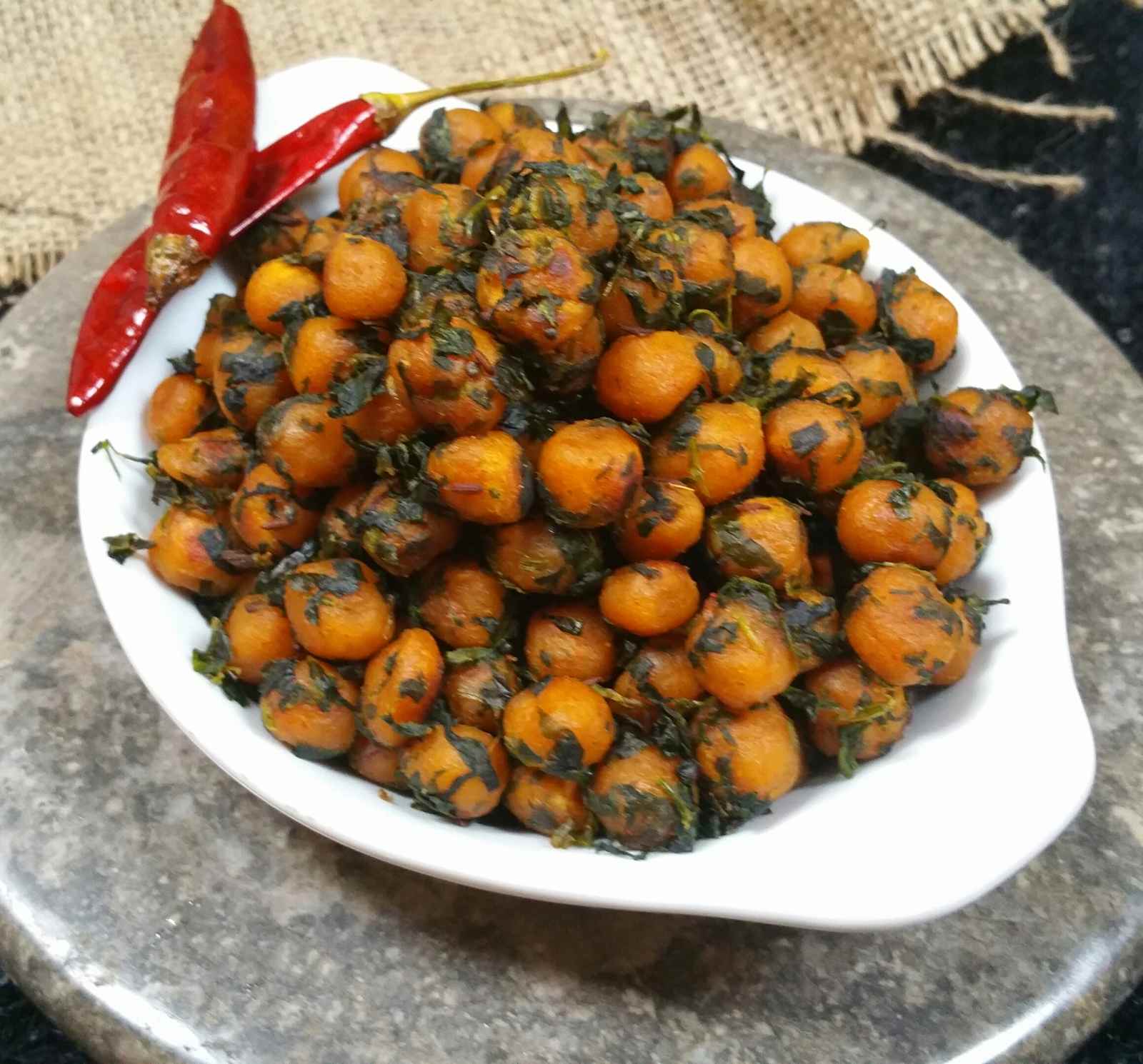 To begin making Menthi Aaku Badeela Koora Recipe, wash and chop the fenugreek/methi leaves and keep aside.
To a bowl, add the chickpea/besan flour, red chilli powder, salt, ginger garlic paste, garam masala powder and turmeric powder.
Add enough water and knead them to a stiff dough. When the dough is coming together, in the end add a teaspoon of oil and knead it again.
Next step is to divide the dough into small portions.
Apply a little amount of oil onto your palms and roll out small pebble sized balls out of each dough portions. (These are called badeela). Set them ready on a greased plate.
To a heavy bottomed pan, heat 2 tablespoons of oil. Once the oil is hot, add the cumin seeds, mustard seeds, curry leaves and dry red chillies. Let it cook for about 30 seconds.
Add the rolled badeela (Chickpea flour balls) and give it a good stir.
Cover and cook for badeela for 10 minutes stirring in intervals to check the Badeela Koora for the doneness. The badeela will take a good 10 -12 minutes to cook. Give the Badeela a bite and it should not taste raw.
Once the badeela koora is cooked properly, stir in the methi leaves and saute for about 3 to 4 minutes until the methi leaves is cooked and wilts down.
Once the Menthi Aaku Badeela Koora done turn off the heat and serve hot.
Serve Menthi Aaku Badeela Koora along with Andhra Style Ingavu Chaaru Recipe and Steamed Rice for an Andhra Style Sunday Lunch and a indian diabetic meal.