Kerala Style Taroo Root Curry Recipe (Colacasia)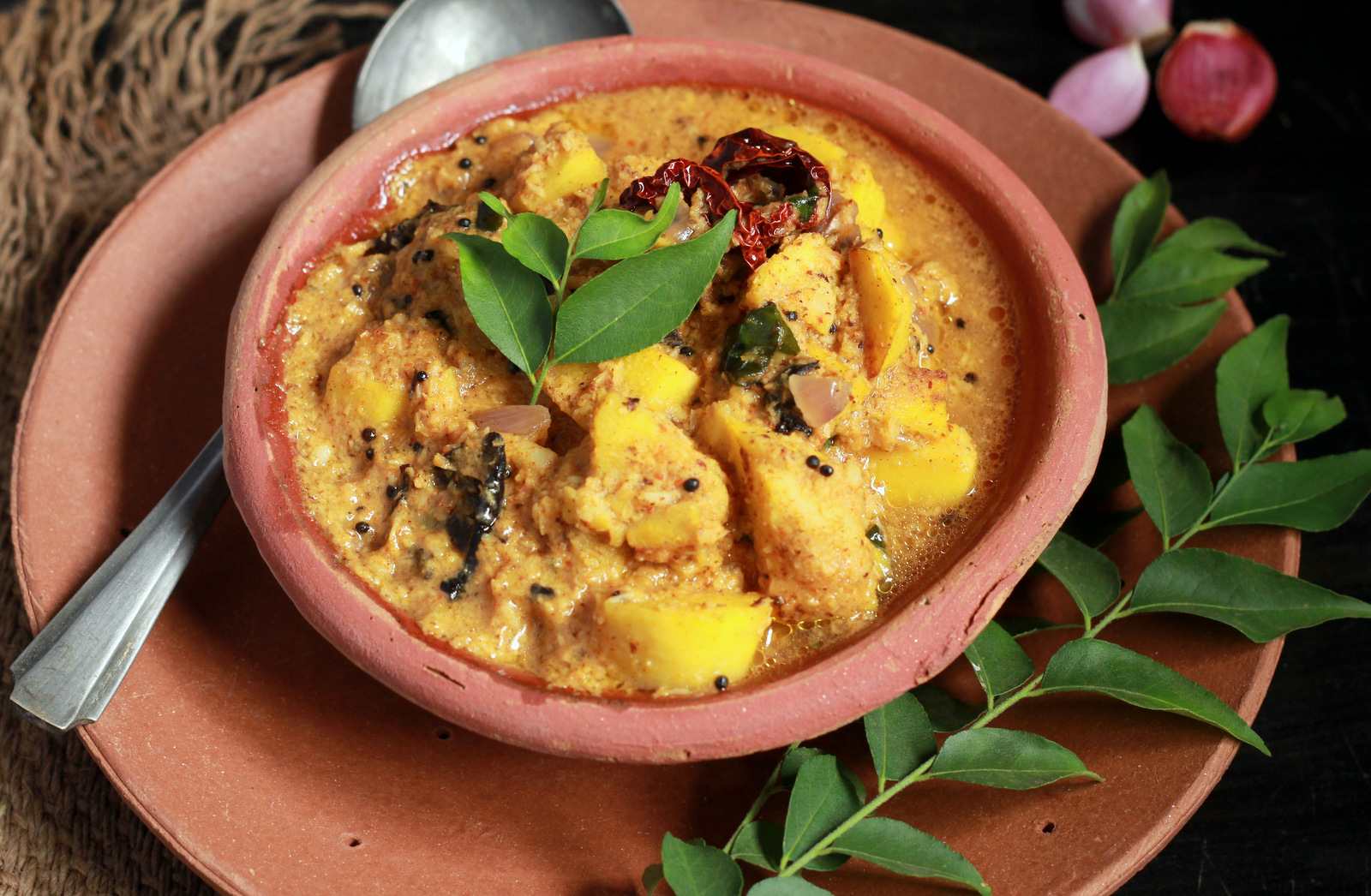 To begin making the Kerala style Taro root curry, first thoroughly wash and scrub theboiled Taro roots. (You can soak them for 20-30 minutes in water, so that the dirt comes off easily)
Apply some coconut (or any other) oil to your hands and peel them. Be sure to remove the green layer under the skin too.
Cut the Taro root into bite sized pieces.
In a sauce pan/Kadai or a seasoned earthen pot add the Taro root, tamarind piece(s), salt and some water. Cook on low flame till it is well cooked.
Meanwhile, in a mixer blend together the coconut, chilli powder and small onions.
Add this mixture to the cooked Taro roots, add salt if required and cook for 5-6 minutes more.
Heat oil in a small pan and add the mustard seeds. Once they splutter add the cumin seeds.
Add the onions, curry leaves and sauté for a minute.
Add the red chillies, sauté for a few seconds and add this tempering to the Taro root curry.
Mix well and cook for 1-2 minutes.
Your Kerala Style Taroo Root Curry Recipe Is ready, serve with hot rice or phulkas