Garlic Chickpeas And Spinach Curry Recipe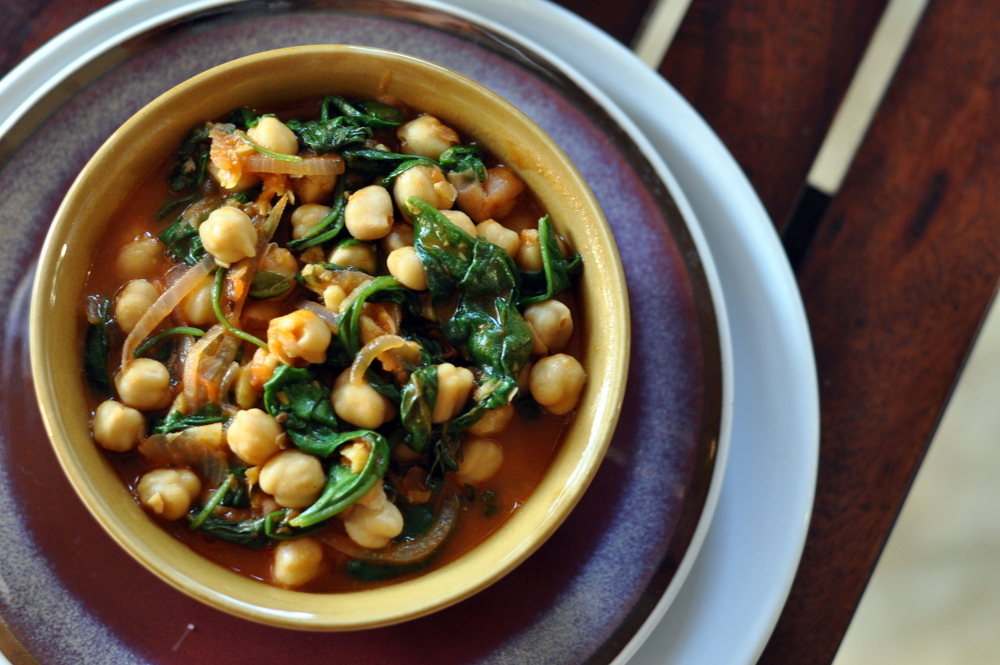 To begin making Garlic Chickpeas And Spinach Curry Recipe first wash the chickpeas twice and soak them in enough water for 8 hours or overnight.
Next morning, drain the soaking water and cook with 4 cups of water, turmeric and salt in a pressure cooker. Allow the cooker to release one whistle, after which reduce the heat, and continue to cook on low heat for 15 minutes. Then, turn the cooker off and allow it to cool down till the pressure escapes naturally.
Meanwhile, wash the baby spinach leaves thoroughly in running water and remove the stalks. If you using normal spinach instead of baby spinach, tear the leaves up roughly, in two or three parts per leaf.
Place a heavy bottom pan or kadhai on the heat, add the sliced onions and saute till they're translucent.
When they turn pale and aromatic, add tomatoes and saute till cooked down, but not mushy. Add all the dry spices except the garam masala. Toss in the spinach and toss again for 2-3 minutes.
Next, add the boiled chickpeas with water, and bring to a boil, simmer for 2 minutes. Add garam masala and switch off the heat. Cover and let it sit for 10 mins. Serve this delicious Garlic Chickpeas And Spinach Curry Recipe with Saffron Pilaf and Pita Bread, or Jeera Rice.