Chocolate Buckwheat Pancake Skewers Recipe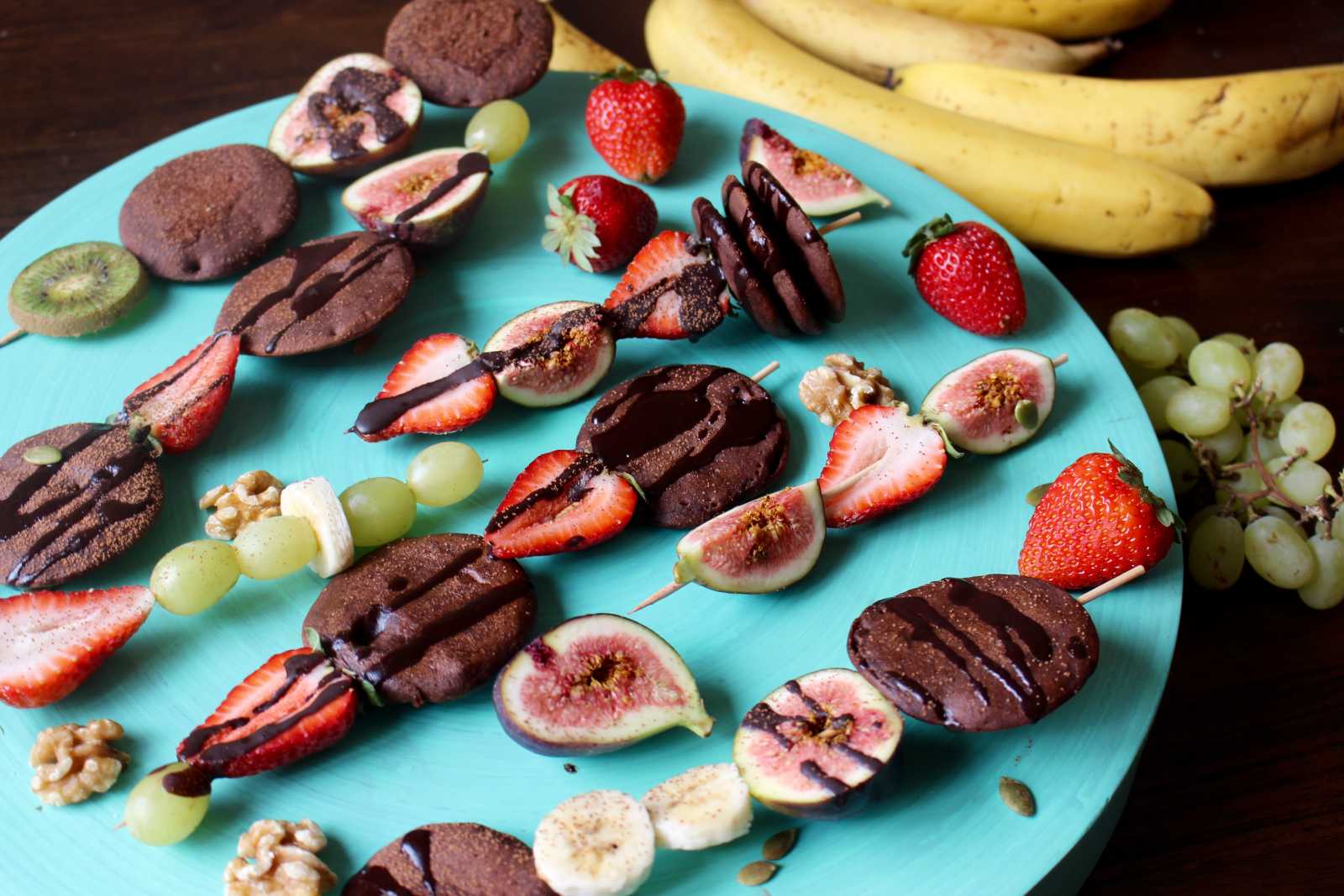 To begin making the Chocolate Buckwheat Pancake Skewers, firstly we will prepare the pancakes. In a bowl, combine mashed banana, milk and vanilla extract.
In another bowl combine all the dry ingredients and mix well. Add the dry ingredients into the wet mixture and mix everything well.
Now heat the griddle and make pancakes by using about 1 tablespoon of batter for each pancake using coconut oil. Cover and cook the pancake for about 20-30 seconds on moderate heat and flip and cook for few more seconds. Set aside and let it cool.
The next step is to make the raw chocolate drizzle. Measure and mix the coconut oil, raw cocoa and maple syrup together, make sure its lump free. Set it aside.
Next, to make the skewers just slowly thread the pancakes and fruit as you like. Drizzle the chocolate all over the pancakes and fruit.
Serve Chocolate Buckwheat Pancake Skewers as breakfast along with Cold Coffee Smoothie or during your fasting days.