Carrot and Cucumber Thalipeeth Recipe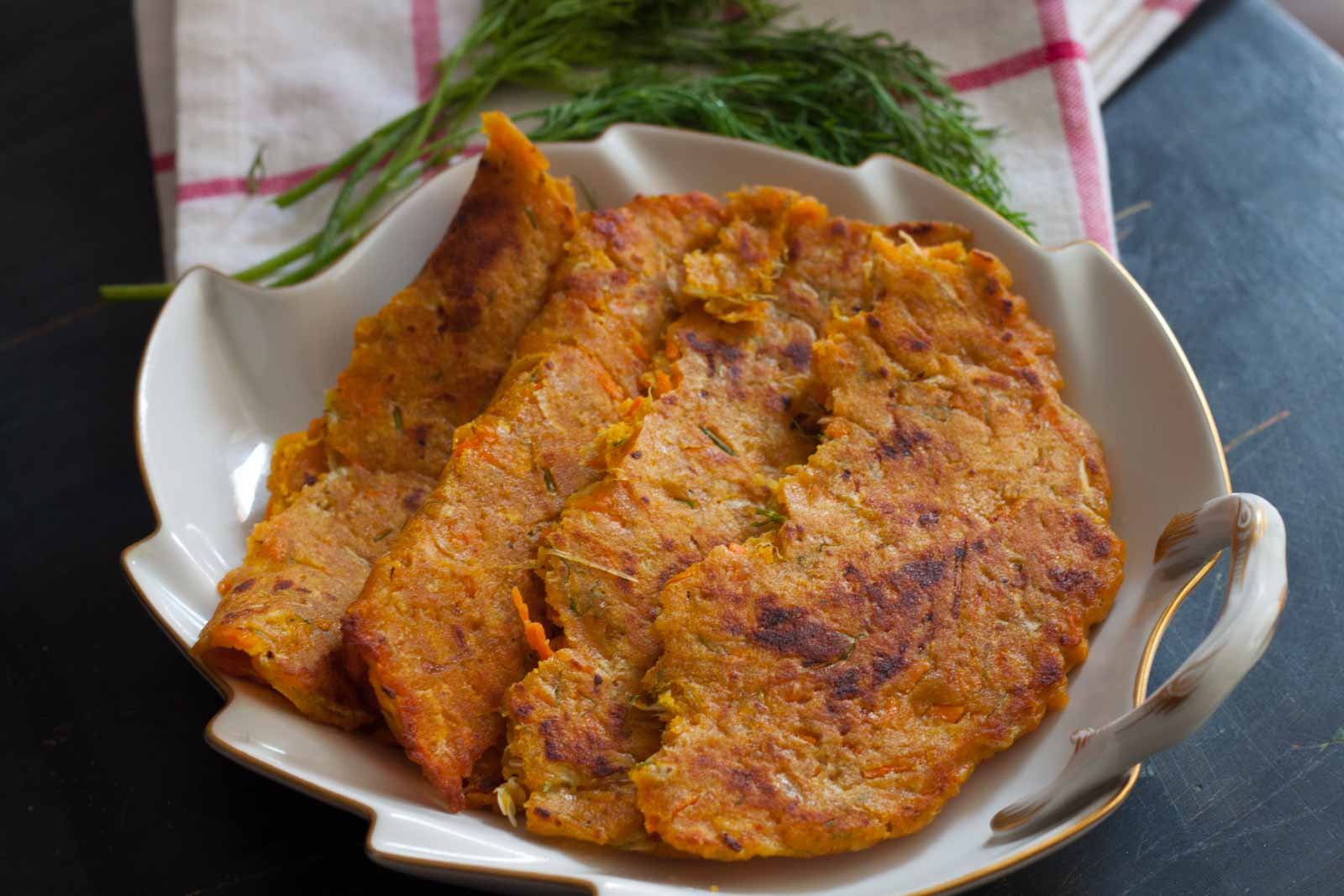 We begin making the Carrot and Cucumber Thalipeeth Recipe by grating the cucumber and carrot. Squeeze out all the water from them and add it along with other ingredients in a bowl.
Add 1/2 cup of lukewarm water and knead it into a wet and soft dough.
The dough will be slightly sticky to handle. Allow the dough to rest for 5 minutes. Divide the dough into 4 portions.
Preheat the skillet on medium heat. Keep water in a separate bowl to wet fingers and a wet the muslin cloth dipped in water squeezing out any excess water.
Spread the cloth on a smooth counter top. Take a portion of the Thalipeeth mixture and pat it on the wet cloth to about 4 inches in diameter. Try to not make it too thin as it can break while flipping it on the skillet.
Carefully lift the cloth along with the patted mixture and flip the Thalipeeth over on the skillet. Drizzle a teaspoon of oil or ghee around the Thalipeeth and cook on medium heat.
After about 3 minutes, you will be able to flip the Thalipeeth over to the other side. Allow each side to cook on medium heat for about 3-4 minutes, until the Thalipeeth are slightly crisp and browned. Remove from heat and place on a serving platter.
Continue the same procedure with the other portions of the Thalipeeth dough.
Serve the Carrot and Cucumber Thalipeeth Recipe along with ginger and walnut chutney or Dhaniya Pudina Chutney Recipe (Green Chutney) for your morning breakfast.