Butter Garlic Naan Recipe – Garlic Flavoured Flatbread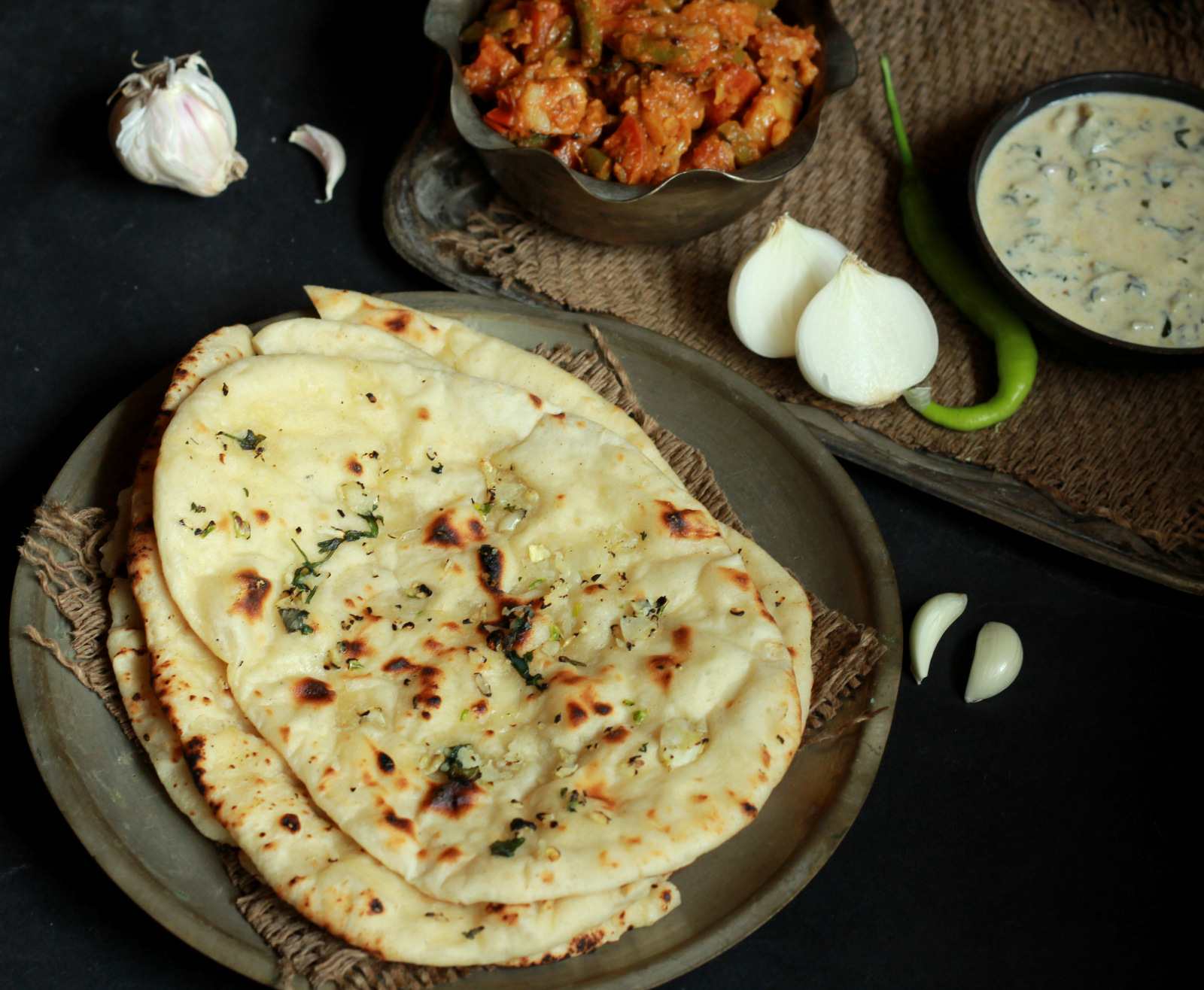 Butter Garlic Naan is one of the most popular flatbreads which is served in most of the Indian restaurants. Traditionally baked in a hot Tandoor oven, this soft, smoky, leavened bread can be easily made at home using a hot iron griddle, on the stove top with almost similar result.
The Butter garlic Naan is a very tasty variant of the Naan and is a great change if you wish to indulge in some restaurant style food at home.
Serve Butter Garlic Naan with Punjabi Sabut Moong Ki Dal and Dry Methi Malai Matar, along with Beetroot Raita for a satisfying meal.
If you like this recipe, you can also try