Aldi Is Opening More than 100 New Stores Nationwide This Year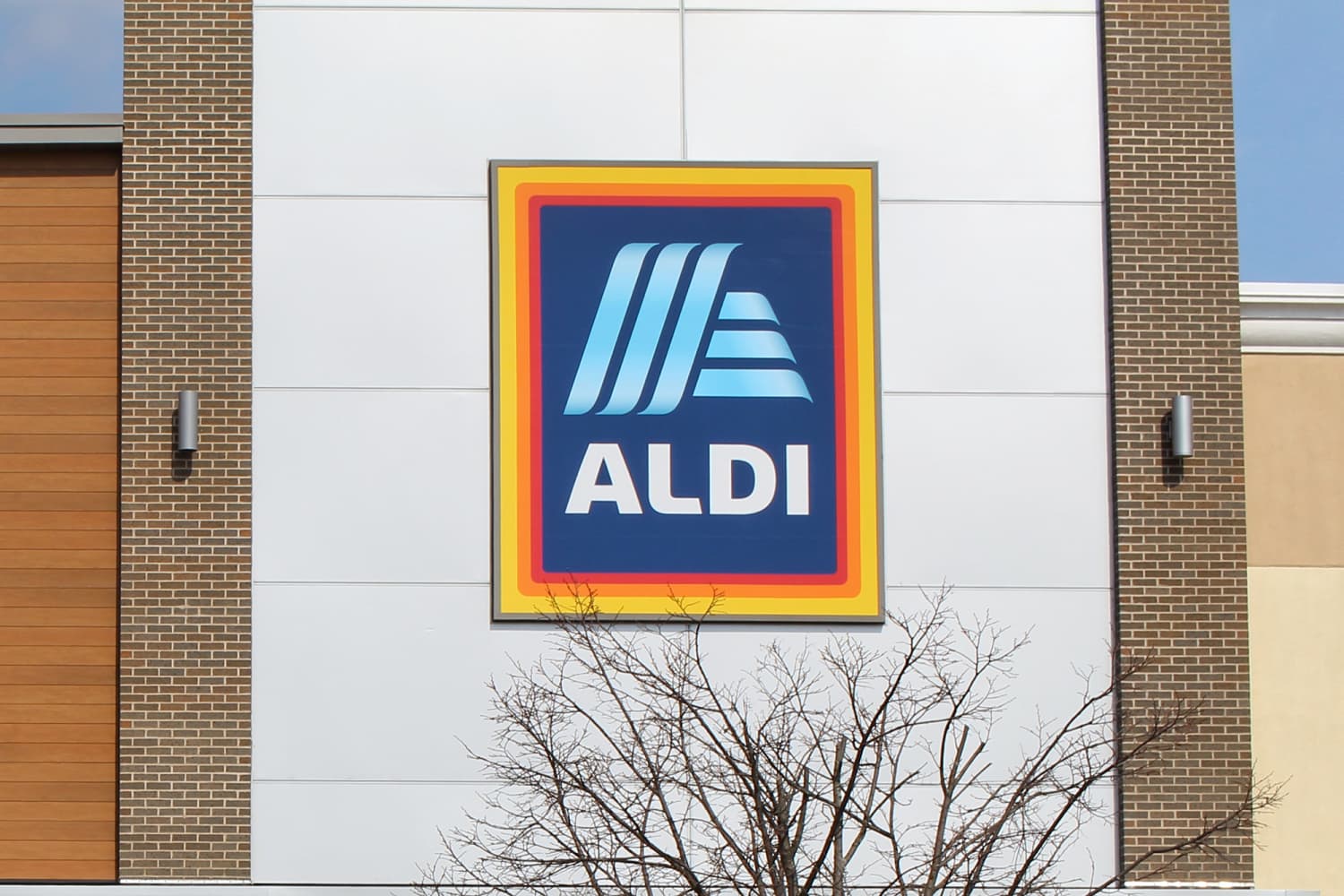 We independently select these products—if you buy from one of our links, we may earn a commission. All prices were accurate at the time of publishing.
One of our favorite discount grocery stores, Aldi, is gearing up to open a number of new stores nationwide this year. With plans of reaching 2,400 U.S. locations by the end of 2023 — 120 of those being new stores coming — the April 28 announcement could not have come at a more opportune time for the popular grocery chain. Despite multiple major retailers such as Walmart and Bed Bath & Beyond having to close store locations and even put the brakes on year-to-date growth, Aldi's fast-growing clientele puts them in a unique position for success.
Coming off of an extreme year of growth, Aldi spent the entirety of 2022 opening and remodeling 139 stores as well as gaining over 9 million new customers in the process, according to LaSalle Investment Management. Of the 35 new stores opening in the U.S. this year, two will be blessing the brand-new markets of both Baton Rouge and New Orleans. If there is one thing that this should tell you, it's that Aldi has no plans of slowing down, despite inflation and rising food prices.
"While inflation is undoubtedly driving unprecedented demand for affordable groceries, we know that once customers experience the Aldi difference, they keep shopping with us, even when the economy improves," stated Jason Hart, CEO of Aldi U.S. "Our growth is led by our customers, and they continue to want more Aldi locations coast-to-coast."
Growing their total store count is not the only thing that Aldi is looking to improve upon. Their overall customer experience has also seen some changes incorporated into the new locations, with a realigned commitment to offering great prices and fresh food.
Whether it be in-store shopping, online delivery, or curbside pickup, Aldi's focus on bettering themselves is very commendable — and it does not stop there. New and existing stores will have an increased commitment to sustainability with eco-friendly features such as rooftop solar panels and the absence of plastic bags, as well as the implementation of environmentally friendly refrigerants for both AC and heating systems. The year of 2023 seems to be a big one for ALDI and we are here for the show.