9 Ways To Use Cast Iron Pan & Techniques To Season It Right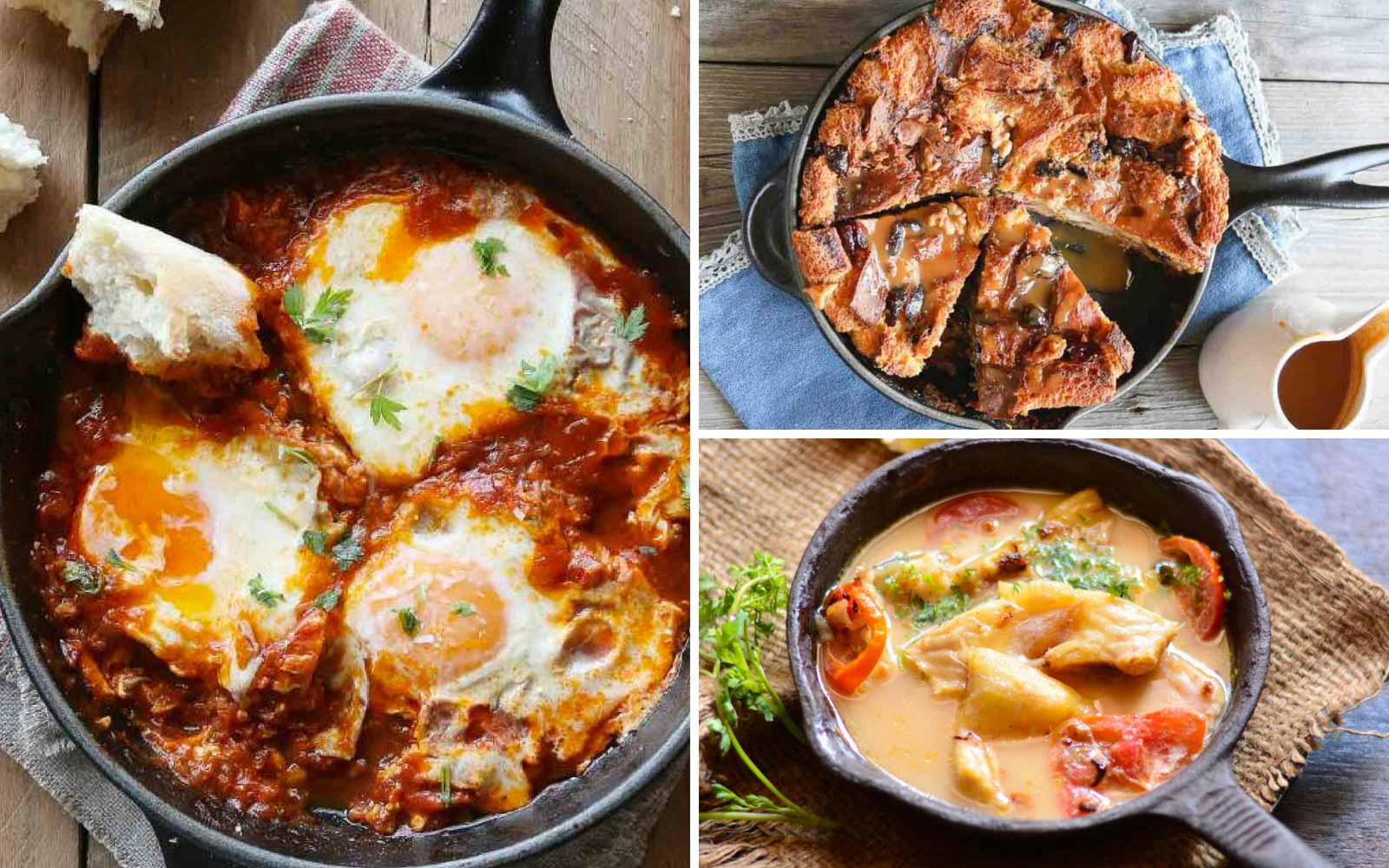 Have you bought a Cast Iron pan and wondering what to cook using them? Then here you go, we have made a selection of Ingredients that your cast iron pan can be put to use. It is must to invest at least one cast Iron pan for your kitchen. This will come in handy to make any dish in one pot for a quick meals.
Cast Iron Pan will do the job of giving you those perfect circular shaped omelette or frittatas, those nice crisps to make your roasted vegetables, gives a good sear on your pan roasted chicken or even to bake a thin crust pizza over a stove pot.
It is one of the durable utensil that can be used on any source of heat like stove, oven, wood fire and even grills. This is one such pan that can be passed from generation to generation because it is durable and tough as a Nail. The Pan can withstand high temperature and keep the heat on for a very long time.
The best cast Iron pan is a 10 inch pan that can do almost all the work for you in the kitchen. The best pans are the ones that are made in USA. But you can even buy ones that are of good brand from online which are of affordable rate. Every cast iron need to be seasoned so do not buy any cast iron pan with a belief that you will get one which is seasoned. Make sure that it comes with a good sturdy handle with a hole. Then a helper handle on the opposite side which makes it easier to hold the pan and also move around or pour from one pan to another.
What needs to be done when you get a Cast Iron Pan?
How to season a cast iron pan
Every Cast Iron Pan that you buy has to be seasoned and the sizzler plates are also made of cast iron. Seasoning is done in order to create a non-stick layer over it and to prevent cooking in a rusted pan.Scrub the new skillet well in hot soapy water.

Dry thoroughly.

Once completely dry, drizzle a teaspoon of oil and grease the pan. I prefer seasoning in it on the gas stove, as we can monitor it well and remove all rust stains. Place the greased iron pan on the gas stove and allow it to come to a smoking point.

Once it does, turn the heat to low. Use a kitchen paper towel and wipe out the rust and stains. Once you do, add a little more oil and grease it with more oil. Turn the heat to medium and keep heating and wiping out the rust stains on the cast iron.

Continue this process of greasing and wiping out until you get a clean cast iron pan. This process takes about 30 minutes. You will notice that the oil will keep getting absorbed by the iron and at one such point you will find the iron is not dry and is greased well and no rust stains come out.

Once the above process is done, your pan is ready to use. If you are not planning to use it immediately, then you can simply store this seasoned pan inside and use it when ready.

Once you have used the pan, it is a must to clean thoroughly, as the citrus content in the food may cause the cast iron pan to rust. So make sure you clean the pan with soap, wipe and dry it thoroughly and then grease it with oil and keep it aside for next use.