14 Cheesy & Creamy Pasta Recipes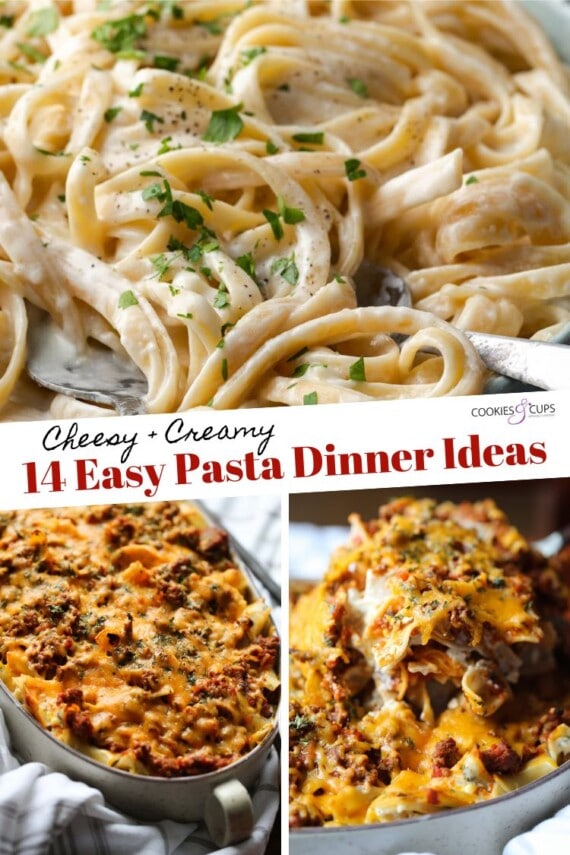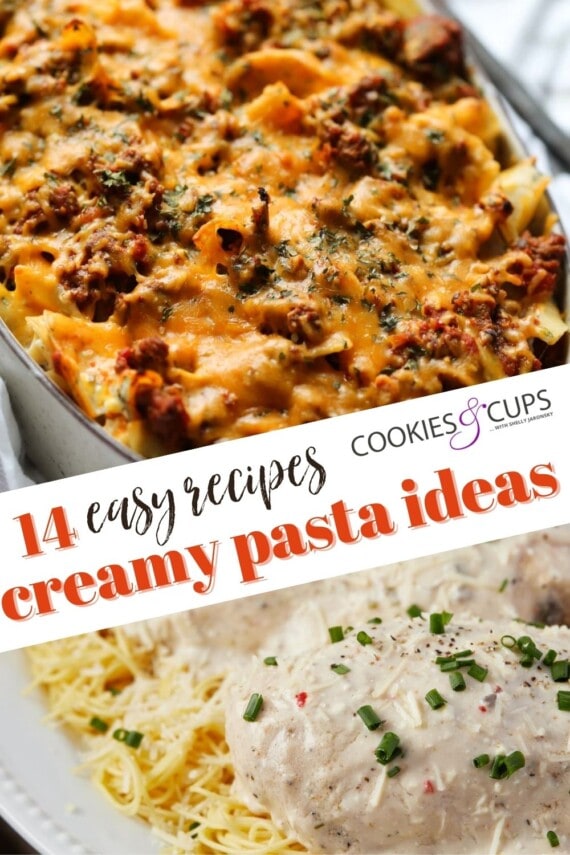 You'll be craving these 14 Cheesy & Creamy Pasta Recipes long after you've cleaned the plate! Below are some of my best rich and creamy pasta dinners that taste as if they belong in a restaurant, but you can make them right in your own kitchen.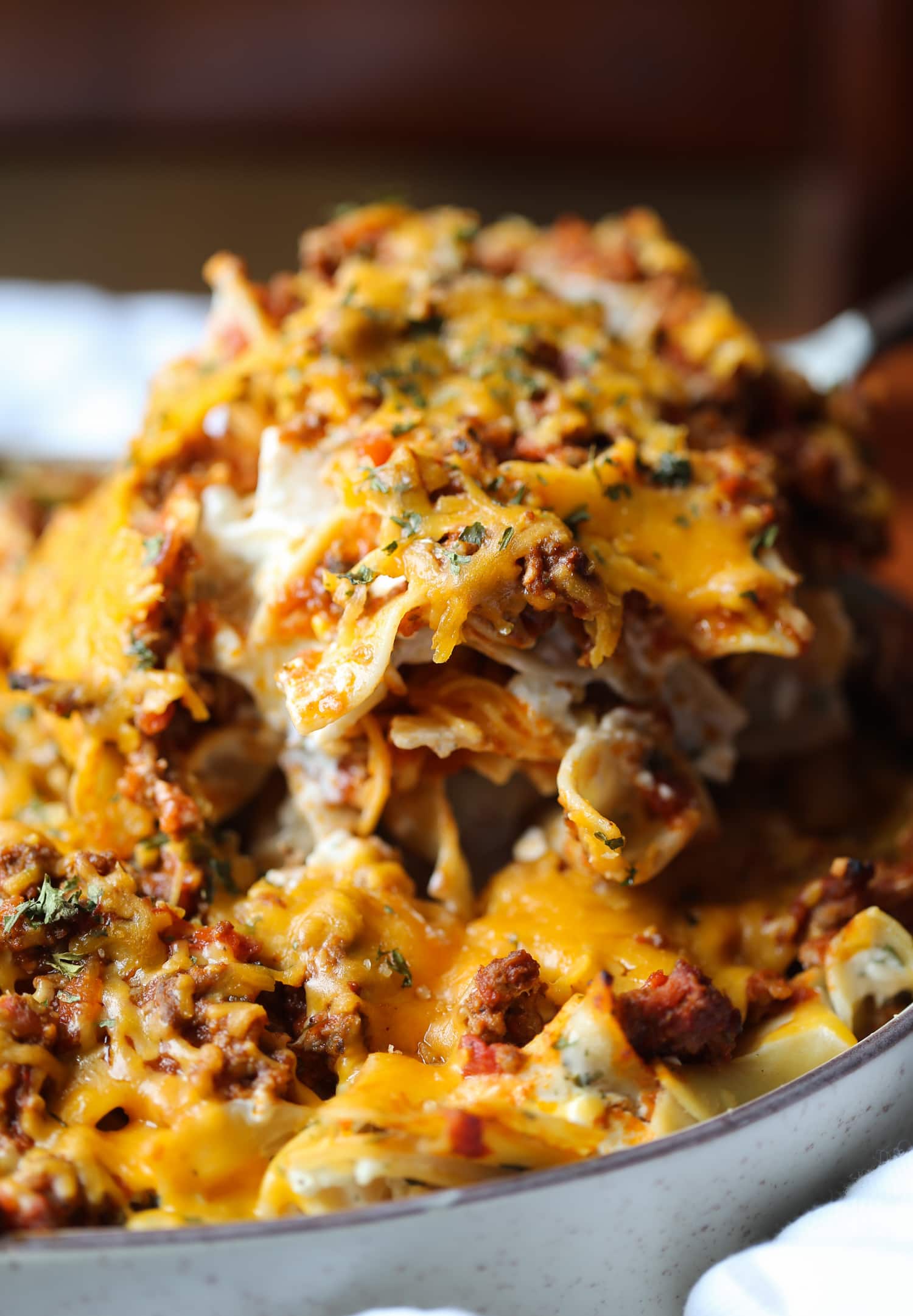 Mouthwatering Creamy Pasta Recipes to Try Tonight
Mama mia! Today we're talking pasta. And not just any pasta: the creamy, cheesy, mouthwateringly delicious kind. From a basic silky fettuccine alfredo to cheesy noodle casseroles, to creamy chicken pasta: I've gone all out rounding up some of my favorite creamy pasta recipes.
My husband comes from an Italian family, and his mother had a pasta dinner planned for every night of the week. Suffice it to say, we love our pasta around here.
Now, you're going to want to make a creamy pasta dinner for every night of the week, too. In this case, you can make one every night for two weeks, with the 14 cheesy and creamy pasta recipes below at your fingertips. Plus, helpful tips for the creamiest pasta dishes!
Why You'll Love These Recipes
Aside from being filled with cheese and all-around delicious, here are more reasons to love these homemade pasta recipes:
Simple ingredients. You don't need to mission for exotic ingredients to make a delicious homecooked meal that still tastes as if it came from your favorite restaurant. The recipes below call for basic ingredients that pack big flavors.
Family-friendly. These rich and creamy pasta recipes are made for feeding a crowd, large or small. If your family is anything like mine, just about anything that's loaded with cheese is bound to be a hit.
Great for leftovers. What's better than cheesy pasta for dinner? Cheesy pasta for lunch the next day.
14 Creamy and Cheesy Pasta Dinner Ideas
Let's dive into some of my best cheesy and creamy pasta recipes. I just know you'll be hooked, too! Don't forget to scroll for helpful tips for the creamiest pasta, plus general storing and reheating instructions.
The Secret to Extra Creamy Pasta
Whenever I make the pasta dinners above, I always have a few tricks up my sleeve to ensure that the pasta sauce comes out smooth and velvety. Here are some helpful tips for creamy pasta sauces, whether you're making a one-pot meal or a cheese-filled casserole:
Don't cook the pasta too far in advance. It's tempting to want to get a headstart by having your pasta cooked, drained, and waiting while you prepare your other ingredients. But resist! Freshly cooked pasta holds a lot of starchy liquid that evaporates the longer the pasta sits, and will lead to tougher, chewier pasta noodles. Try to time it right and transfer your pasta straight from the pot to the sauce whenever possible.
Save your pasta water. Even if you think you might not use it! Pasta water holds lots of extra starch that gets released from the pasta while it cooks. This starchy water is perfect for adding flavor and creaminess to sauces, without having to add more cream. You don't need to save all of it, but a cup-full is usually good to have on hand.
If your creamy pasta sauce is runny, this is usually because it contains too much liquid and not enough starch to emulsify, or it hasn't cooked down enough. Make sure to give the sauce enough time to simmer after adding liquids like milk or pasta water.
Add cheese towards the end. If cheese is overheated, a sauce can become oily and clumpy, instead of silky. In more cases than not, the cheese goes into the sauce at the end to prevent it from overcooking and separating.
How to Store and Reheat Creamy Pasta
Most creamy pasta leftovers can be kept airtight in the fridge for up to 2-3 days and reheated in the oven or microwave. Of course, always refer to the specific instructions for each recipe.
Can I Freeze These Pasta Recipes?
Many of the recipes I've included are freezer-friendly and can be made ahead and frozen. Be sure to store the pasta or casserole airtight and reheat it within a few months (always check the individual recipes to be sure!).