Watermelon Panzanella Salad Recipe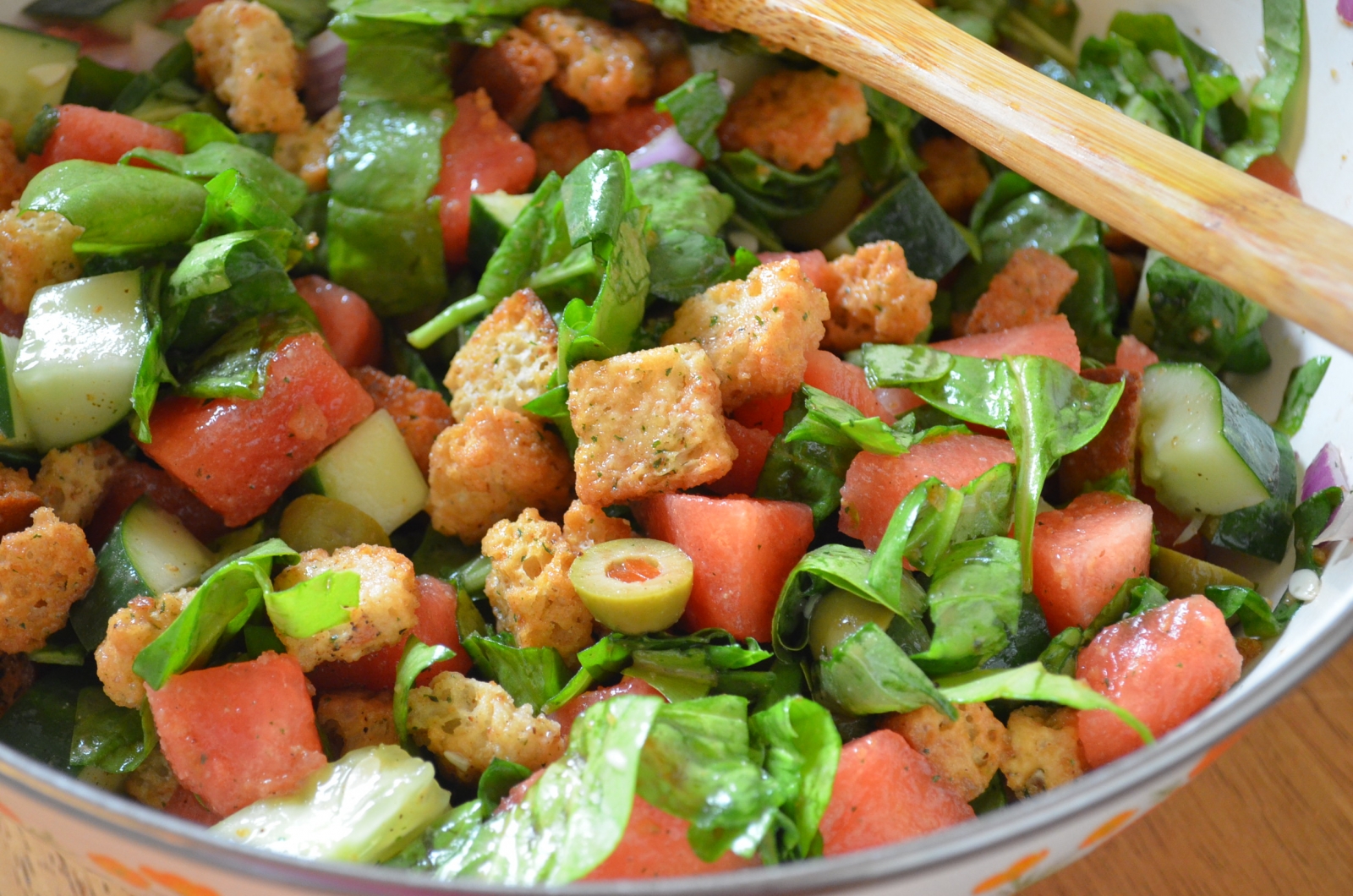 Panzanella is a famous Italian salad with bread, tomatoes, greens and olive oil. Watermelon Panzanella Salad Recipe is a popular twist to the summer salad when watermelons are in full season. It has a perfect blend of sweet and crispness with the right salad dressing making it a fantastic party appetizer or an entrée. Add your favorite vegetables to this recipe and make this salad even more healthier.
Serve the Watermelon Panzanella Salad as a quick weeknight side dish for dinner or even as an appetizer for your parties along with Tomato & Beetroot Soup and Pizza Pinwheels.
Other recipes that you can try are: