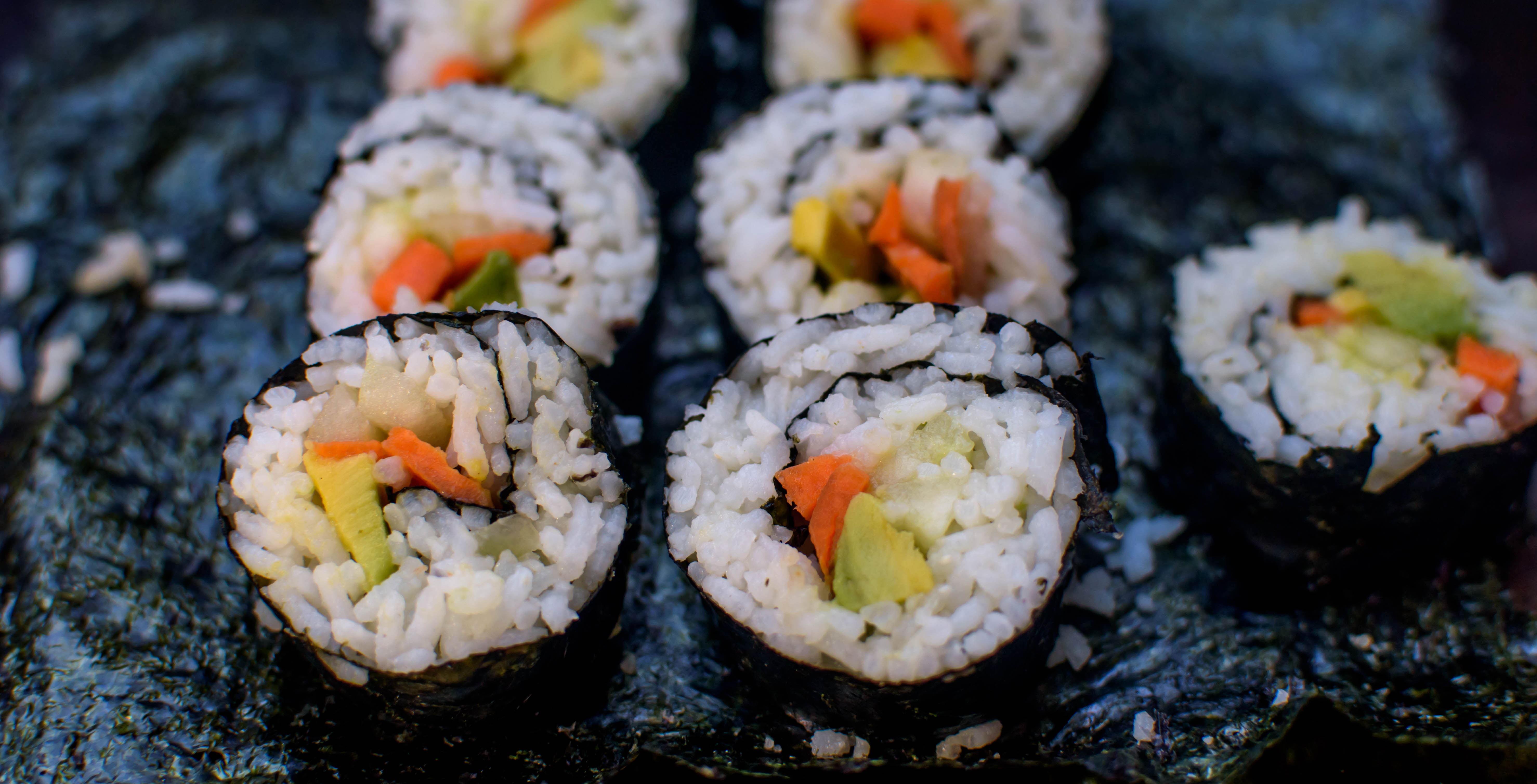 Sushi is famous Japanese snack, where cooked rice is combined with vinegar and other ingredients and spread over the Seaweed (also called as Nori). A layer of vegetables or seafood is then layered over the rice and it is rolled very tightly. It is then sliced and served with soy sauce. So let's see how to prepare this vegetarian sushi.
Once you get the art of rolling sushi you can make these inexpensive and tasty starters at home and serve them as an appetizer at any party.
Serve Vegetarian Sushi as a side dish along with Spicy Vegetable Noodles and Chilli Paneer Recipe for a weekend lunch or dinner.
If you like this recipe, you can also try other Asian recipes such as