Vegetable Rava Upma Recipe – Sooji Upma Recipe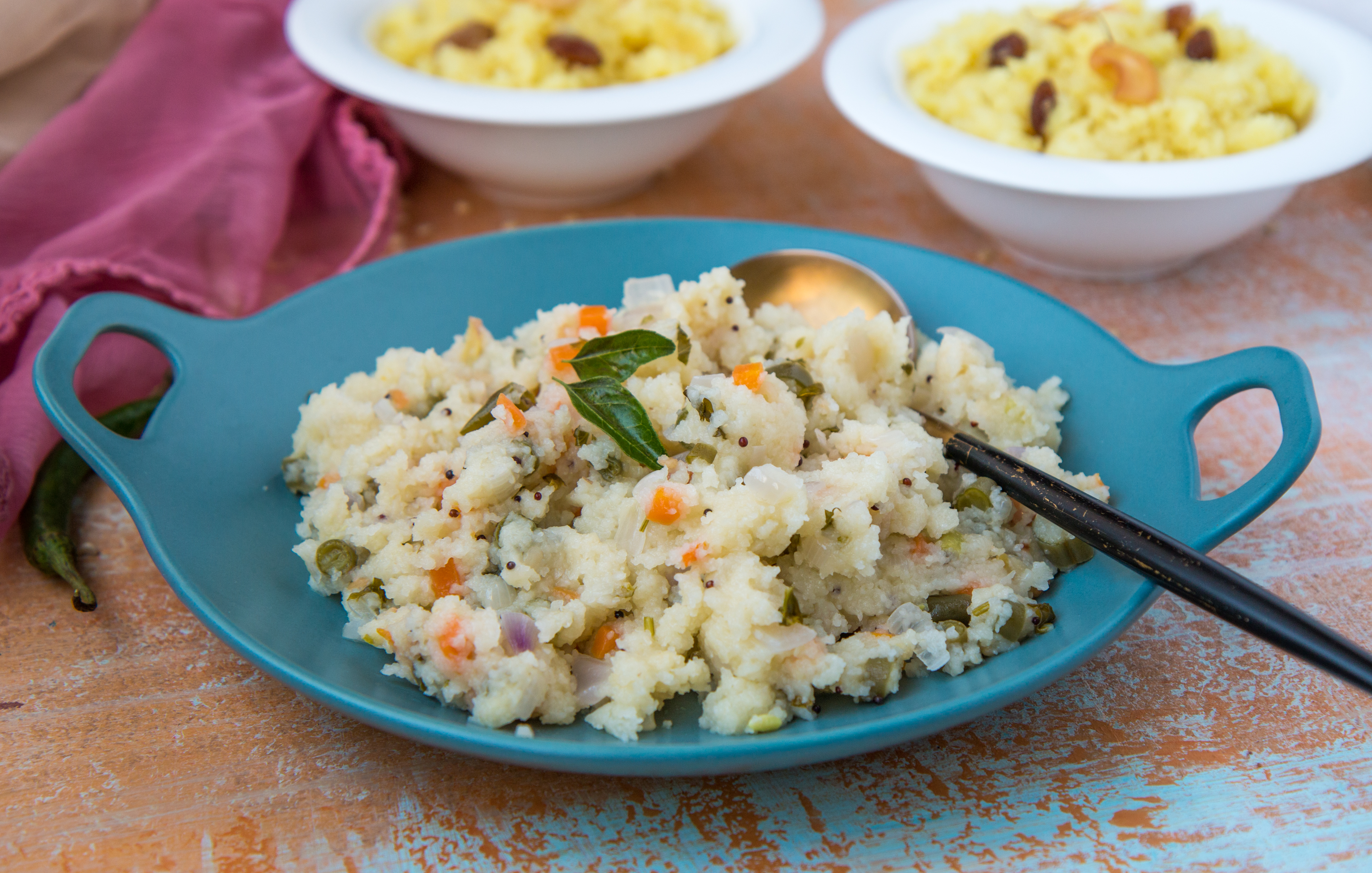 Vegetable Rava Upma is a traditional south Indian breakfast dish that is made from semolina and cooked along with vegetables and seasonings. This dish is popularly called as Khara Bath in Karnataka. At home we love to serve it along with a hot cup of freshly brewed filter coffee to make a complete breakfast with some fresh fruits on the side.
I add tomatoes to the Rava Upma as an alternative instead of vegetables to change the flavour. Tomatoes add a zing to the palate and tastes delicious too. 
Serve Vegetable Rava Upma Recipe along with Coconut Chutney and South Indian Filter Coffee Recipe With Filter Coffee Powder for a complete south Indian Breakfast. 
If you are looking for more Rava Recipes here are some :