Tri Color Rotini Spirali Pasta Recipe Tossed in Creamy Basil Sauce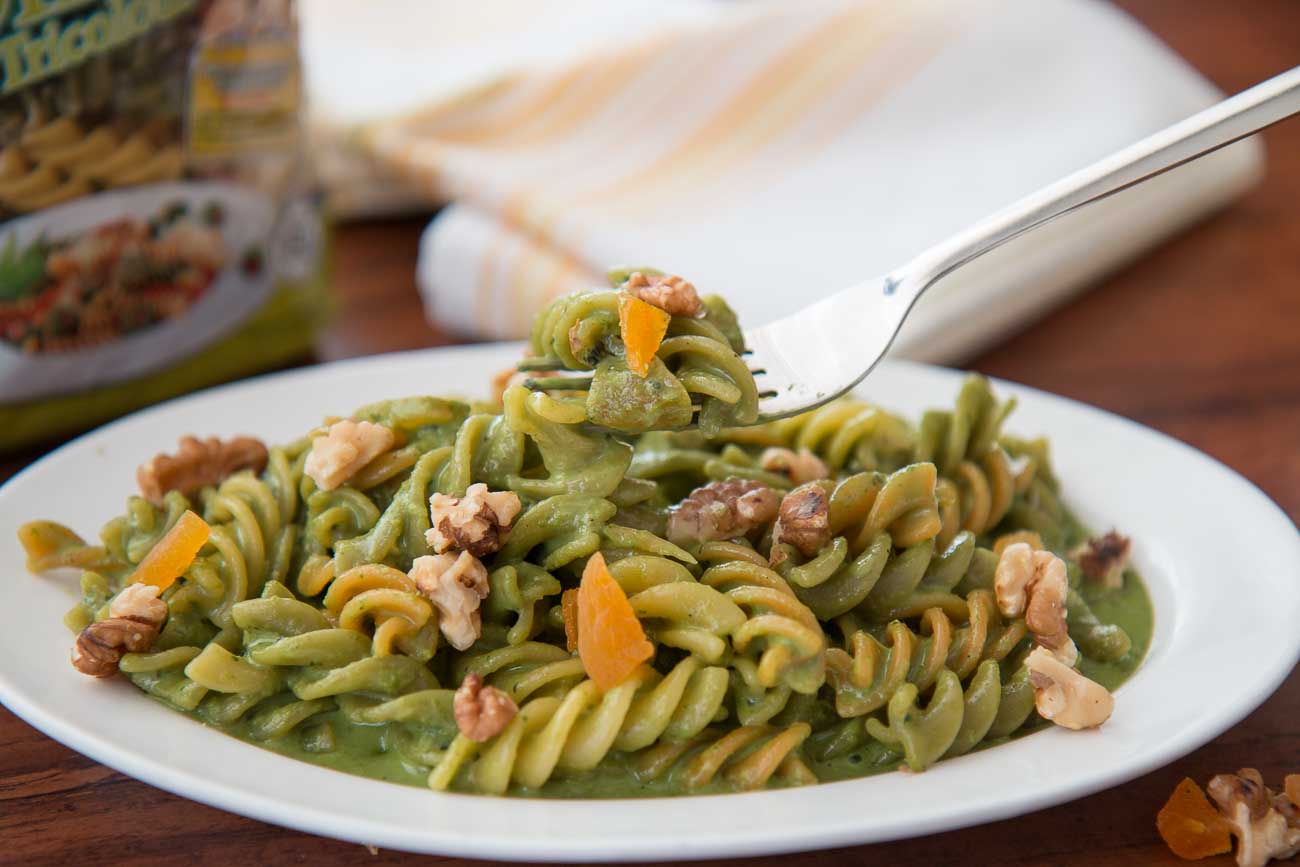 Tri Color Rotini Spirali Pasta Recipe is a made delicious by tossing it in a Creamy White Basil Sauce along with apricots and walnuts. The sauce is made with some aromatic basil leaves which is mixed with milk to create a creamy texture. All you have to do is to just toss in some Del Monte Tri Color Pasta to add a great color and texture to your dish. The pasta is then garnished with dried apricots and toasted nuts for the extra crunch for the kids.
Serve the Spirali Pasta In a Creamy Mushroom Sauce along with Cheese Garlic Bread Recipe and a glass of Watermelon Carrot Radish Juice for a quick weeknight dinner with kids.
If you are looking for more kids recipes, then here are a few more you can try