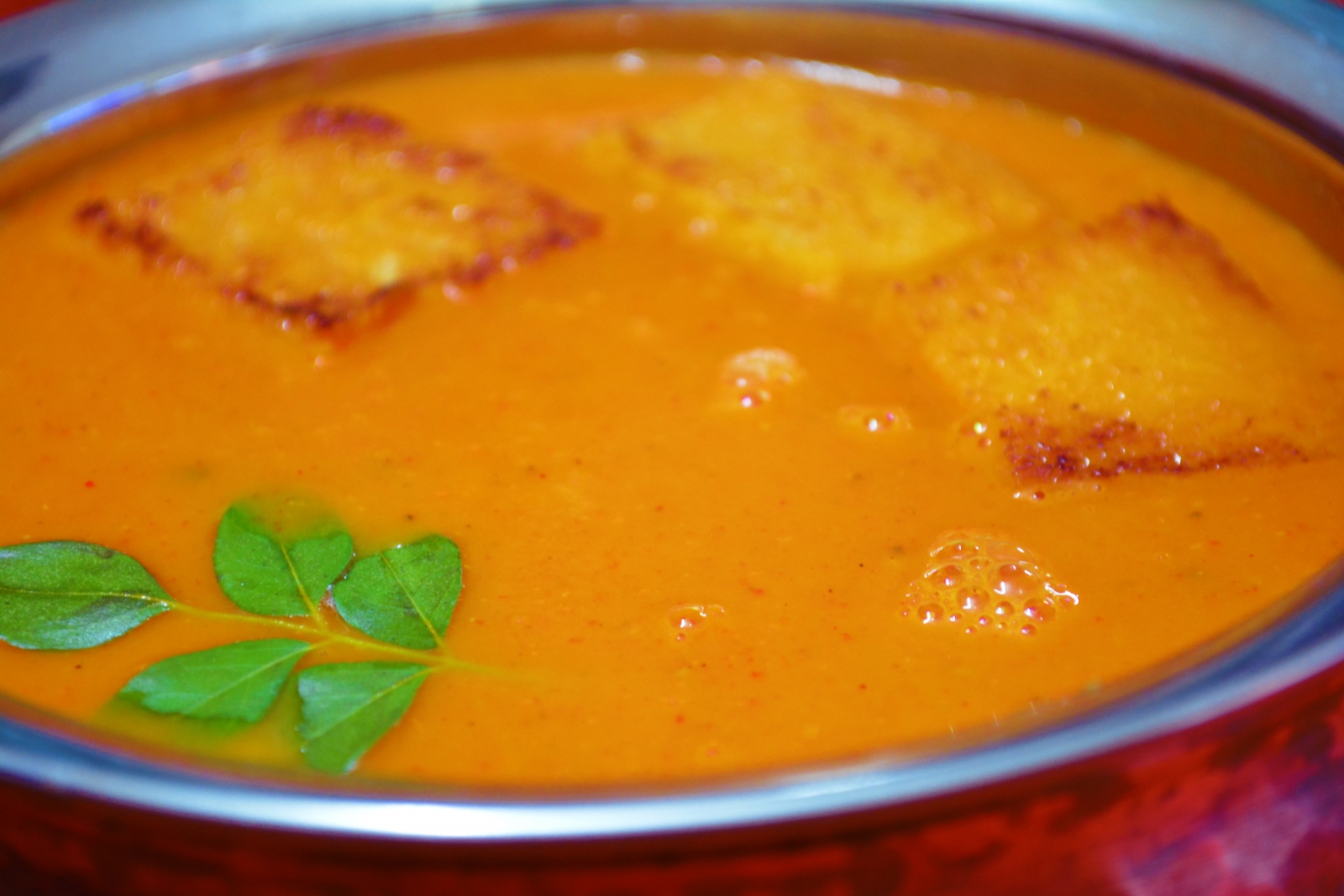 To prepare Tomato shorba recipe, heat butter in a Saucepan, add bay leaf, and chopped garlic.Sauté it for a few seconds.
Add onions and sauté them well till cooked.
Add carrot and chopped tomatoes.Sprinkle some salt so that it gets cooked faster.
Let it cook till the tomatoes and carrots get done and switch it off.
Let mixture cool down a bit. Then blend it into a smooth puree in a Hand blender.
Pass it through a Soup Strainer or a sieve. Put mixture into a saucepan and back on fire.
Add some water to get the right consistency. Shorba's are usually very thin consistency.
Add sugar, cumin seed powder, chilli powder, and crushed black pepper. Check for salt as well.
Let the mixture come to a boil.Once it's nicely boiled, pour it in a soup serving bowl.
Place the bread croutons on top and serve withFocaccia bread or Masala bread and Ginger tea.