This Easy-to-Store Cutting Board Set Completely Changed the Way I Meal Prep — and I Got You an Exclusive Discount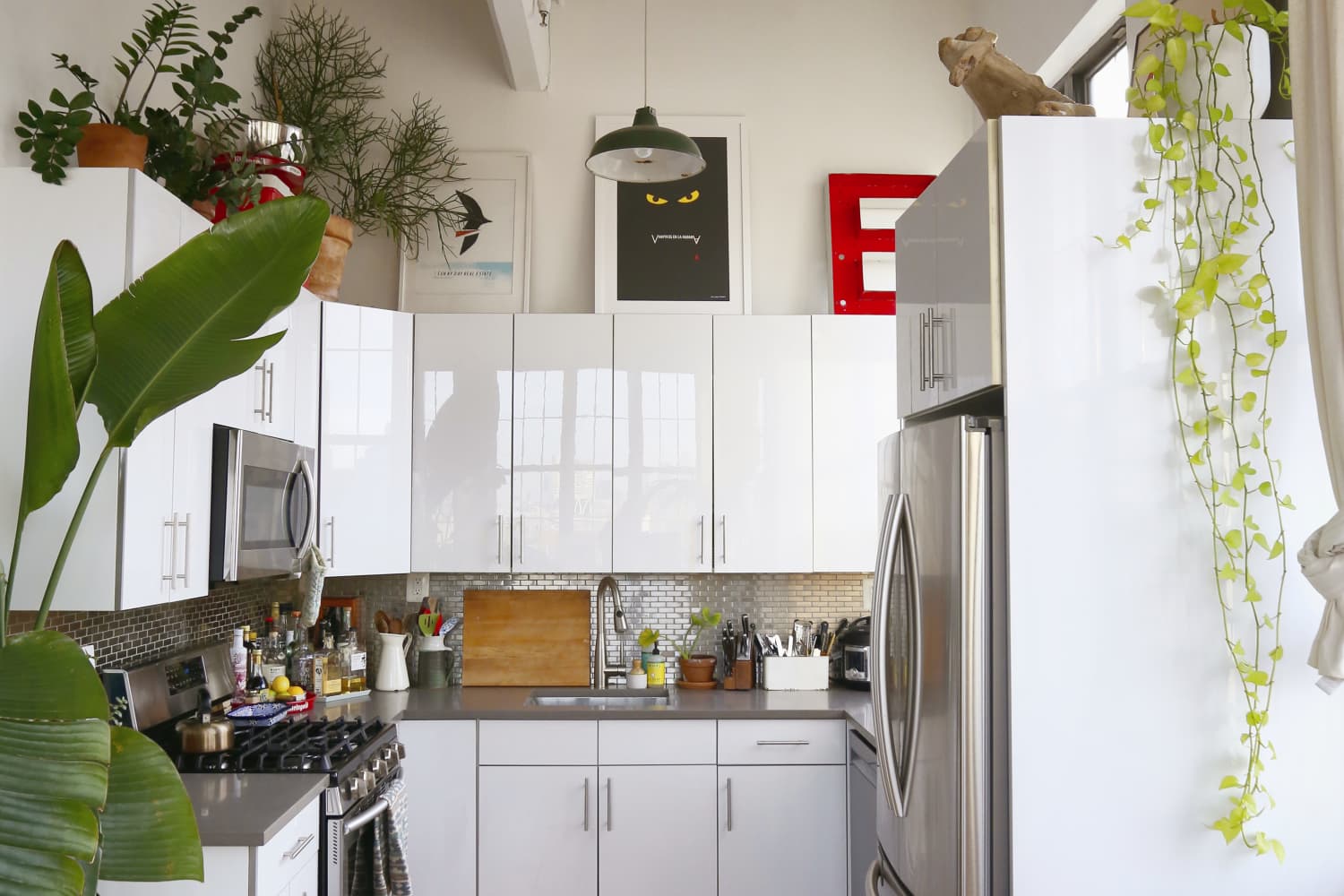 We independently select these products—if you buy from one of our links, we may earn a commission. All prices were accurate at the time of publishing.
It's not my proudest admission, but I've been known to use the same cutting boards for a while — I'm talking years of chopping on the same plastic slabs I've had since my first apartment. While I religiously wash them, using cheap plastic cutting boards isn't really ideal for someone like me, who cooks a lot. They get scraped and cut up (duh) and the material can sometimes even take on not-so-great odors. I've always wanted high-quality wooden ones, but they've never really been in the budget, and the cheaper wooden pieces I've tried in the past have always either warped or gotten soft around the edges, so they've never really found a place in my culinary arsenal. However, I've never stopped looking for my Goldilocks cutting boards — and luckily, I finally found the Cutting Board Set from editor-favorite brand Caraway that checks all my boxes and then some. (It's on sale, too!) Plus, when you shop through this link, you can score 10 percent off sitewide now through Sept. 18, exclusive to The Kitchn readers.
What Is the Cutting Board Set?
Well, it's exactly what it sounds like: a set of three high-quality wooden cutting boards that comes with its own heavy-duty storage organizer. These aren't just ordinary cutting boards, though — their thick, sturdy construction means they won't warp, and the built-in grooves help keep your meal prep station tidy. With three sizes (small, medium, and large), you're equipped with everything you need for pretty much all your prep tasks in the kitchen. Plus, the materials are responsibly grown and managed, making them safer for consumers and easier on the environment.
Why I Love the Cutting Board Set
First off, I think the shining star of the set is the storage organizer. Cutting boards — especially thick ones like these — are one of those awkward kitchen items that can be a pain in the neck to store, and often look out of place, even as they take up valuable shelf or cabinet space. With this (seriously) heavy-duty organizer, your cutting boards stay within reach, and they always look like they belong. I also love that the set comes with three sizes, so I don't have to dirty a massive cutting board every time I want to cut an apple or slice limes for a beer. Plus, the grooves on the boards help keep juices in check and organize cut ingredients while I'm chopping. In fact, the larger cut-outs on the boards make them ideal for using as charcuterie boards, too! And, the neutral wood color that matches every kitchen aesthetic doesn't hurt, either.
I'm not the only one who loves these boards, either. The Kitchn's Senior Food Editor, Kristina Razon, can't get enough of them. "I love the divots at the top — they're great for catching any bits and pieces from prep that you need to throw away or just ingredients that you want to keep separate," she explains. "They also don't slide while you're using them, which is really important to me, since I don't have to keep scooching them back to where they should be." She says these low-maintenance boards are especially great for newer home chefs, or anyone who likes the look of wooden cutting boards.
So, if you're looking for a set of space-saving cutting boards that won't warp, look great, and double as serving platters, you can't go wrong with the Cutting Board Set from Caraway — especially while you can get 10 percent off everything on their site now through Sept. 18 by shopping through this exclusive link!