The Only Plant-Based Burgers My Meat-Loving Husband Will Eat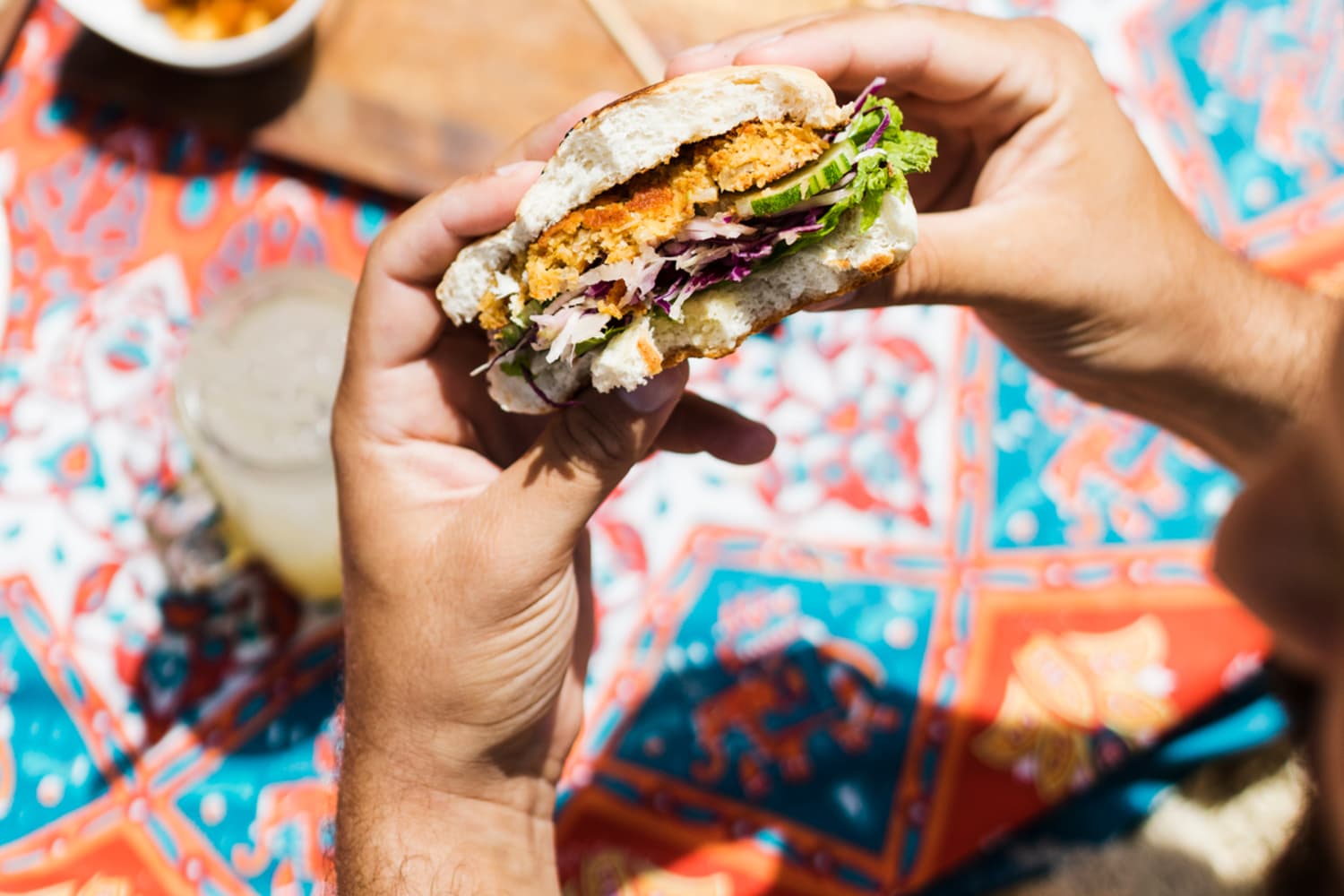 We independently select these products—if you buy from one of our links, we may earn a commission. All prices were accurate at the time of publishing.
Like many other people who are focused on their health, eating more plant-based foods is something that I have been trying to do more of. But my husband — that's another story. As a full-on meat-and-potatoes kind of guy, he tends to stick his nose up in the air whenever I try to serve a meat-free stir-fry or lentil soup. So accomplishing my plant-based eating goal has been a bit challenging.
Which is why I did a little dance when I found my husband happily eating a Planta burger that I cooked for myself one evening. I finally found a meat-free burger that both of us are glad to include in our dinnertime rotation.
What's So Great About Planta Burger Patties?
Hearing that a burger leans on cremini mushrooms, brown rice, and lentils as main ingredients instead of juicy beef doesn't typically make meat-lovers' (like my husband) mouths water. But Planta somehow nails the flavor (it's seasoned with nutritional yeast, salt, pepper, onion and garlic powders, and liquid smoke) in this patty that has a texture surprisingly similar to a classic beef burger.
Aesthetically, it's as close to the meaty version as the best plant-based burgers out there. And for those who follow a Paleo diet, the Whole 30 diet, or any other diet that requires you to steer clear of ingredients like eggs, soy, or dairy, these burgers fit the bill in a delicious way.
Planta Burger Patties are available online in eight- or twelve-packs, and arrive frozen accompanied by dry ice. There's no defrosting required, and they take approximately 10 minutes when pan-fried with a touch of hot olive or avocado oil. While they don't taste exactly like a beef burger (aka they don't have that distinct juicy bite), the meat-like flavor and the hearty consistency is a welcome surprise. Even my husband said that this burger "does the trick" when he wants a (beef) burger.
What's the Best Way to Use Planta Plant-Based Burgers?
Burger night is an obvious choice; we love these in between Dave's Killer Bread organic burger buns and classic toppings like lettuce, tomato, onion, and mustard. Pair it with a side salad and we have a filling meal that is simple to whip up and is incredibly tasty. If there are any leftover cooked patties, I will crumble them on top of a grain bowl in place of my usual beans, and, on occasion, we'll eat them over a salad made of whatever veggies I have on-hand.
Essentially, though, you can swap Planta in any way you'd serve beef patties. If my husband is happy eating them every which way, then I'm convinced that anybody will be.
What's your favorite plant-based burger? Tell us about it in the comments below.