The One Thing Your Cheese Board Is Missing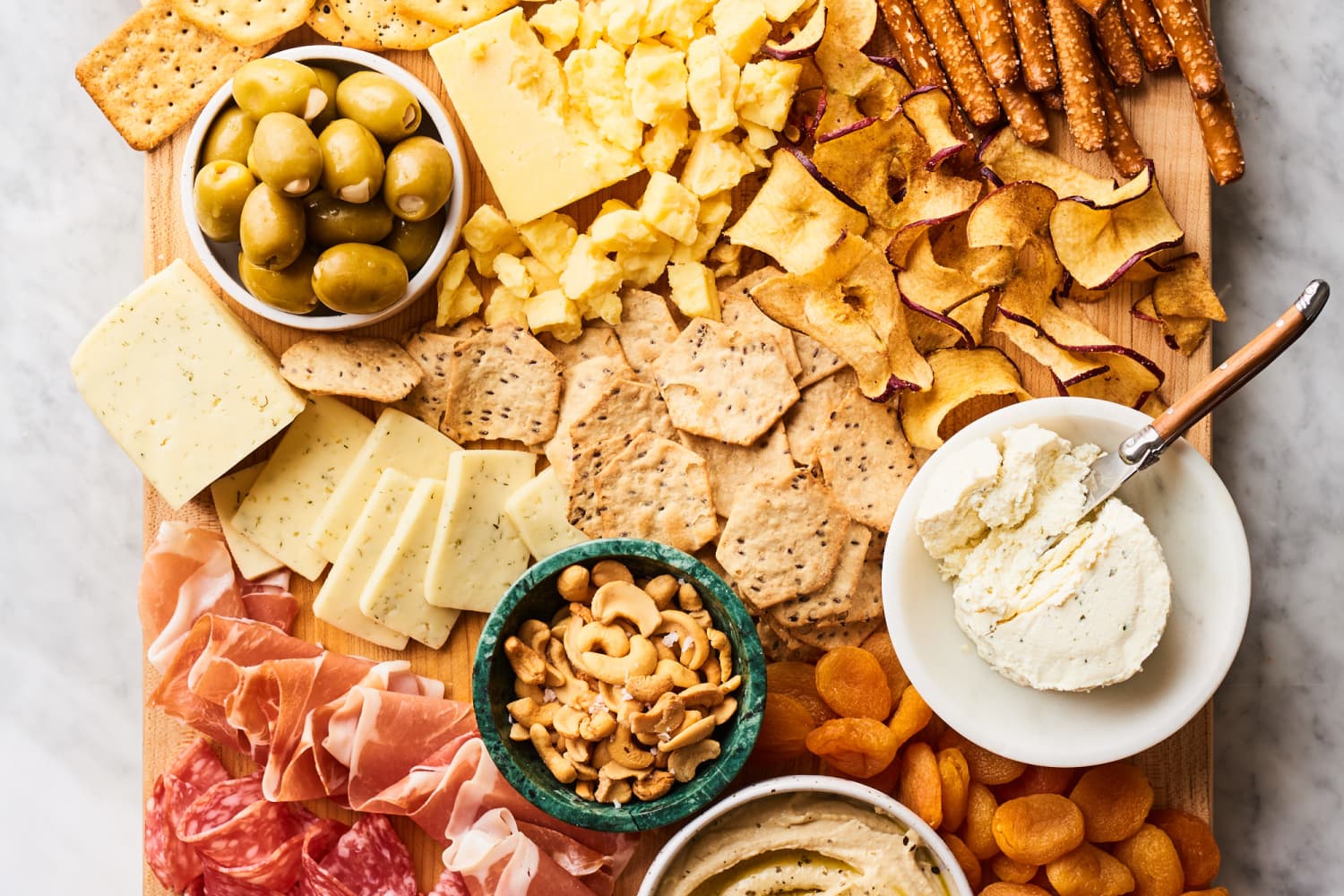 We independently select these products—if you buy from one of our links, we may earn a commission. All prices were accurate at the time of publishing.
When it comes to snacktime, I can't pass up a bowl of good nuts. See, I'm a nut aficionado. I've dabbled in pistachios, cashews, walnuts, pecans, peanuts, and, of course, almonds. I'll eat them spicy, salted, savory-flavored, and dipped in chocolate or simply sprinkled in cinnamon and sugar. Nuts are not only delicious, but they're also nutrient- and antioxidant-rich.
So I was at once happy and intrigued when I recently stumbled across Spirit Almond, a relatively new Los Angeles-based brand known for creating Japanese-inspired packets of dry roasted almonds. The family-run company, which prides itself on its California-grown nuts, offers six tasty flavors: Miso, Seaweed, Koji Salt, Curry, Mustard, and Black Garlic. They are shipped directly, available at a handful of hotels, and sold at Boba Guys.
What You Should Know About Spirit Almond
I love so many things about Spirit Almond, which, by the way, was inspired by the Japanese saying, "Eiki wo yashinau," or loosely meaning, nourishing the spirit. For one, the flavor profile is unique. Michael Sanders, the company's co-founder and his Japanese-born wife, Jun, "tried everything on the [nut] market and found that most of the options were an overwrought flavor explosion from the first bite, with too much salt and artificial flavor enhancers."
And, certainly, Sanders says, no other competitors were creating an all-Japanese lineup. His wife agrees. "I had actually wanted to use koji (a porridge-like seasoning known to have a mild, sweet flavor) on almonds for the longest time. I couldn't believe that nobody was doing it — not here and not in Japan," she explains.
Spirit Almond nuts, which were named Best Nut Snack by Prevention Magazine, are indeed special. Another reason they win my heart: I'm big on treats that taste good and are good for you, too. A single serving of these superfoods fit the bill perfectly. They're a good source of protein (14% of daily value), fiber (11%), and high in vitamin E (50%!). Plus, they come in handy, 32-gram packets. You can easily take these with you while hiking, as a pick-me-up morsel in between meals, or as a pocket-sized munchie while you're at work.
Of course, the best part is the amazing flavor, which can be summed up nicely by Sanders himself. "The flavor builds gradually. By the time you've finished a single-serving package, there should be a sense of satisfaction, like with a home-cooked mini meal," he says.
What's So Great About Spirit Almond?
Excited to try the variety pack, which conveniently includes all six flavors, I was tempted to conduct an unofficial taste test. And just to keep my taste buds in check, I asked a fellow almond fan to join in. First, we took out six small paper plates and carefully opened the first packet of almonds (which happened to be Curry flavored) and poured them into one plate. We continued this until we had six full plates of crunchy almonds, each holding a different flavor. And, believe me, while our process may have been unofficial, we took our time to savor each one.
After sampling all six flavors, we agreed we enjoyed every single flavor and found all to be totally satisfying. But, hands-down, our favorite was the flavorfully rich and robust Black Garlic with a hint of tamari, cayenne pepper, and umami salt. It was an almond you could really sink your teeth into.
What's the Best Way to Serve Spirit Almond?
I veer toward simple foods, so I love the almonds straight out of the packet. But I tried them another way, too. Hyped on the discovery of these nuts, I decided to jazz up a cheese board I brought over to a friend's house and paired them with grapes and apple slices along with wedges of aged Gouda and sharp cheddar. Sprinkling on a few Koji Salt, Curry, and Black Garlic almonds from my sampler collection felt like such an elevated and surprising way to spice up our platter, and my friend instantly recognized that these were not just any ordinary nut garnishes.
But that's not the only way to eat them. I learned that Sanders and his wife pair their almonds with hearty salads. I asked them for a few ideas and was met with a couple of options: Black Garlic, they suggest, can be paired with any salad with avocados, and Koji Salt almonds complement kale.
And, surprise, the couple gave me a whole other culinary pairing to think about. The almonds flavored with Miso or Koji Salt can seriously uplift a scoop of vanilla, chocolate, or matcha ice cream. So, the next time I treat myself to a bowl, you better bet I'm going to try it out!
What's your favorite way to use almonds in your recipes? Tell us in the comments below!