Thatta Payaru Sambar Recipe – Black Eyed Beans Sambar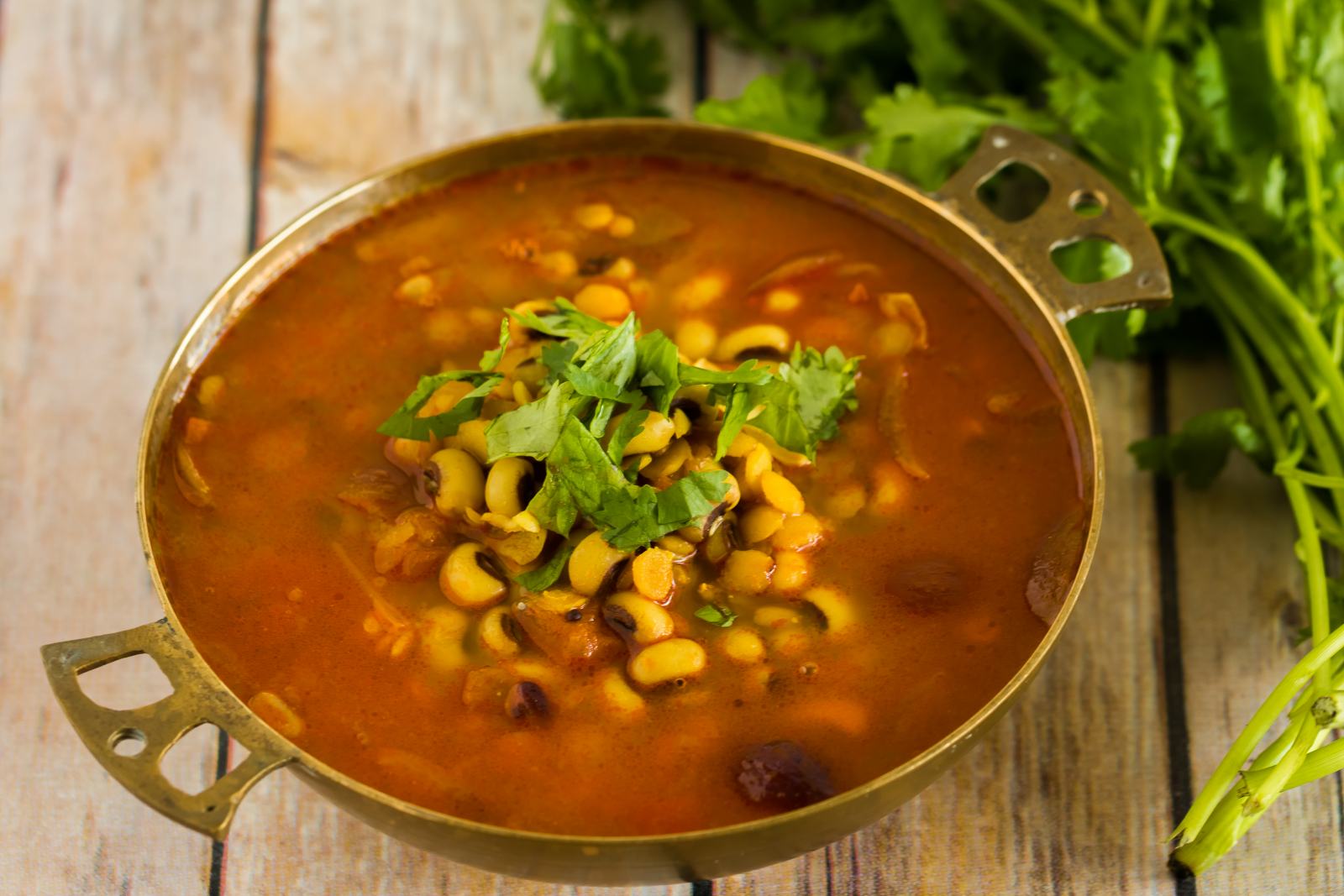 To begin making the Thatta Payaru Sambar recipe, wash the toor dal with water twice and drain the excess water from the dal.
Add 1/4 teaspoon of turmeric to the toor dal and cook the dal in pressure cooker for three whistles. Set the cooked dal aside until the pressure releases.
In a large pot, add about 3 cups of water and bring it to boil over high heat. Add black eyed beans and 1/4 teaspoon of turmeric powder to the boiling water.
Cook the beans with lid uncovered until the beans become soft and tender. Drain the excess water from the beans and set aside.
Heat a medium sized pan on the stove over medium heat. Add oil to the pan. Once the oil is hot, add the ingredients mentioned under tempering which includes asafoetida, dry red chilli, fenugreek seeds, mustard seeds and white urad dal. Fry them for few seconds, till the mustard seeds splutter and urad dal turns golden.
Add chopped onions, tomatoes and saute till the onions are soft and translucent. Once the onions are soft, add sambar powder, red chili powder, and salt. Stir well.
To the spice blend, add cooked dal and 2 cups of water.
Bring the mixture in the pan to boil. Once the mixture starts boiling, add cooked beans and combine them well.
Cook until the raw smell of spice powders goes off. At the end, add minced garlic and give them a stir. Simmer the curry for 2 to 3 minutes.
Switch off the stove and add freshly chopped coriander leaves to Sambar. Leave it undisturbed till serving time.
Serve Thatta Payaru Sambar with Steamed Rice, Carrot and Beans Thoran and Elai Vadam. Add a spoon of ghee to the sambar rice to make it more delicious.