Thai Style Tofu & Peanut Noodles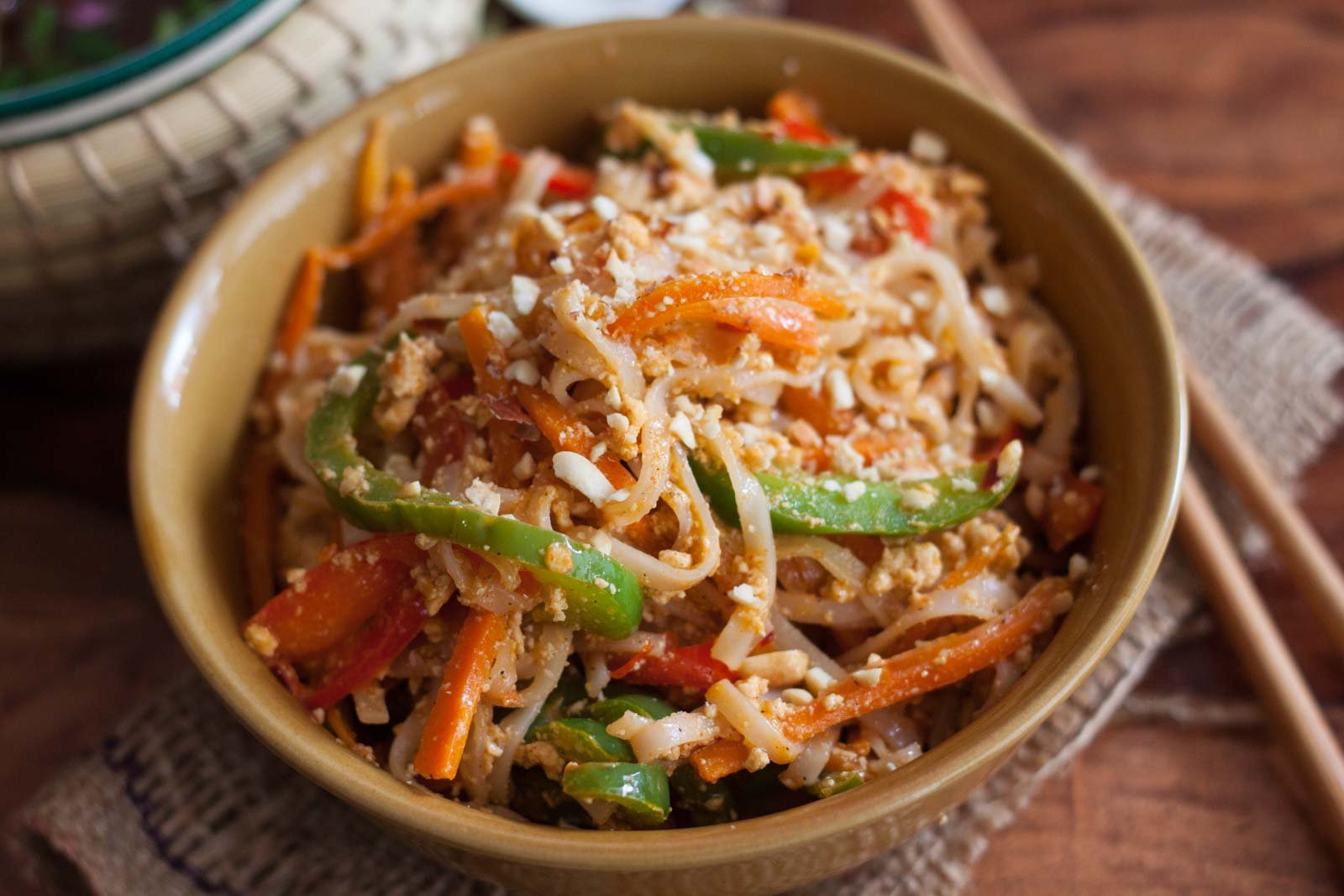 To begin making the Tofu & Peanut Noodles, boil the noodles in a saucepan filled with water. Boil until the the noodles are just cooked.
Strain the water and wash the noodles over a running tap water to stop the cooking process.
Drizzle some oil and coat the noodles so that it does not stick to each other.
In a bowl add all the ingredients mentioned in the list to make the sauce. Mix well until it combines.
Heat a kadai with oil, add the ginger and garlic, saute till it softens. Add sliced onions, fry till the onions turn translucent.
Add the bell peppers and carrots and saute till they are cooked. Make sure they are not completely roasted.
Add the crumbled tofu and the mixed sauce and give it a stir. At this point add the cooked noodles and toss well to coat the sauce evenly over the noodles. Check for seasonings.
Serve the tossed noodles in a bowl and top it up with pound peanuts and spring onions.
Serve the Thai Style Tofu & Peanut Noodles along with Grilled Pineapple And Chicken Salad or spring rolls to go along with it as a side.