Thai Basil Chicken Recipe-Pad Krapow Gai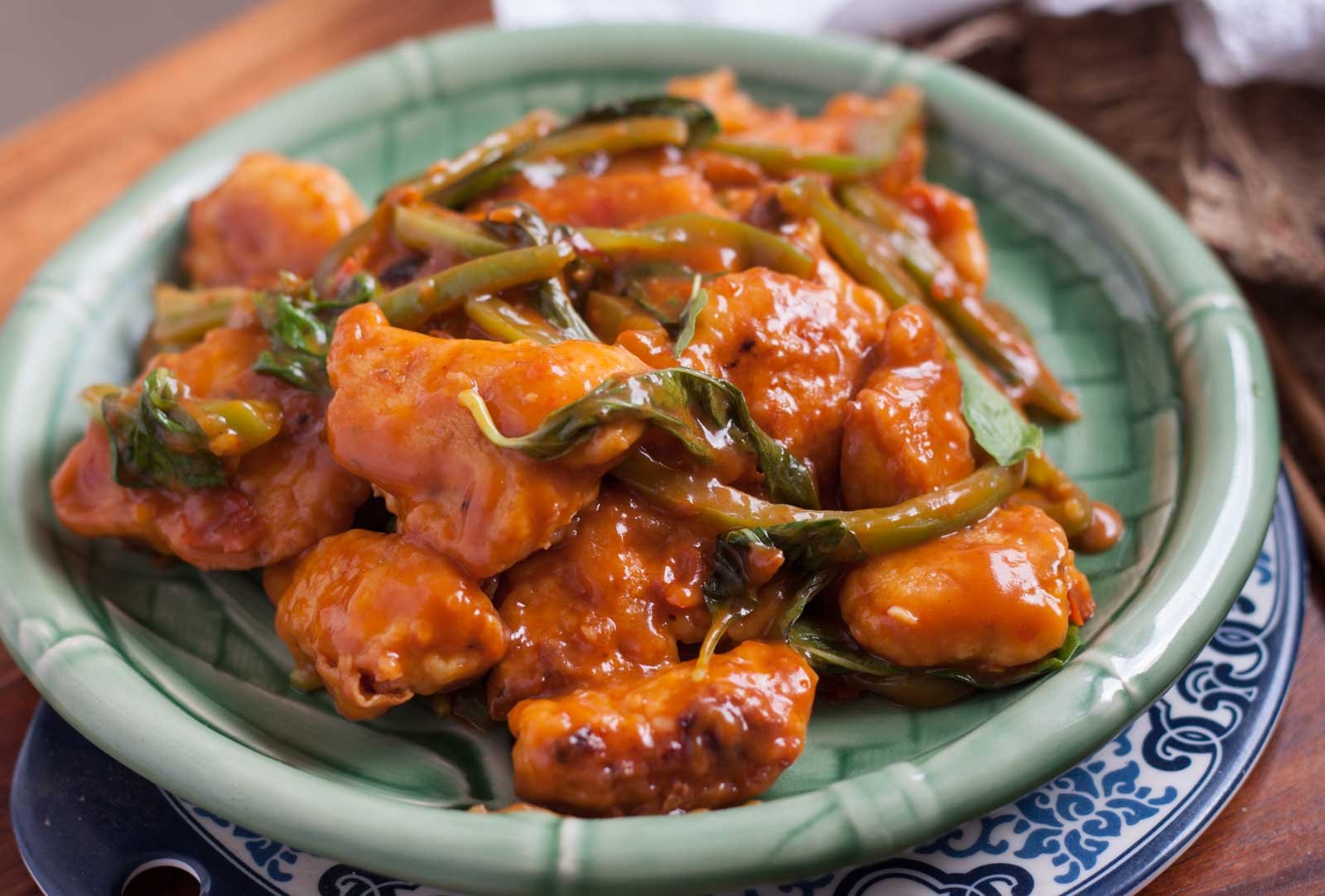 Thai Basil Chicken Recipe also known as Pad Krapow Gai is a classic Thai take on crispy fried chicken dunked in a sweet and spicy gravy flavored with basil leaves.
The dish takes not much time to make and can be served as a quick starter for your Thai main course. All you needs some Thai holy basil that is tossed along with caramelized garlic which fills the air with wonderful aromas. 
Serve the Thai Basil Chicken Recipe (Pad Krapow Gai) along with Chilli Coriander Fried Rice Recipe and Spicy Vegetable Noodles Recipes to make it a complete meal.
If you are looking for more Chicken recipes here are some :