Sweet Potato Thepla/Paratha Recipe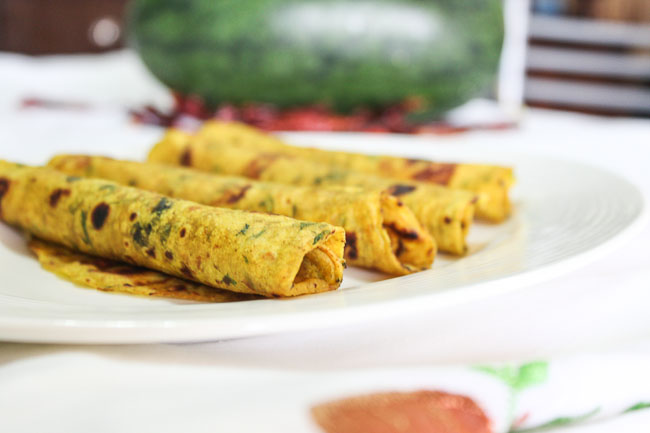 Sweet Potato Paratha Recipe is simple quick to make and delicious to eat. These sweet potato thepla's or parathas or flat bread, as you wish to call them, are made from sweet potatoes, combined with cumin, coriander leaves and whole wheat flour, makes a healthy kids lunch box or a breakfast.
Sweet potatoes are high in beta-carotene and a fibrous and nutritious vegetable. The soft nature of this paratha, makes it's a great snack for children as young as 10 months. It can also make a great lunch box. Serve it with a vegetable, lemon pickle, some honey, or just have it plain, they are a good to go meal!
Serve Sweet Potato Thepla/Paratha Recipe along with Aam Chunda Pickle Recipe and a cup of Masala Chai for breakfast.
If you like this recipe, here are more Paratha Recipes that you can make for Breakfast: