Sweet Corn Coriander Rice Recipe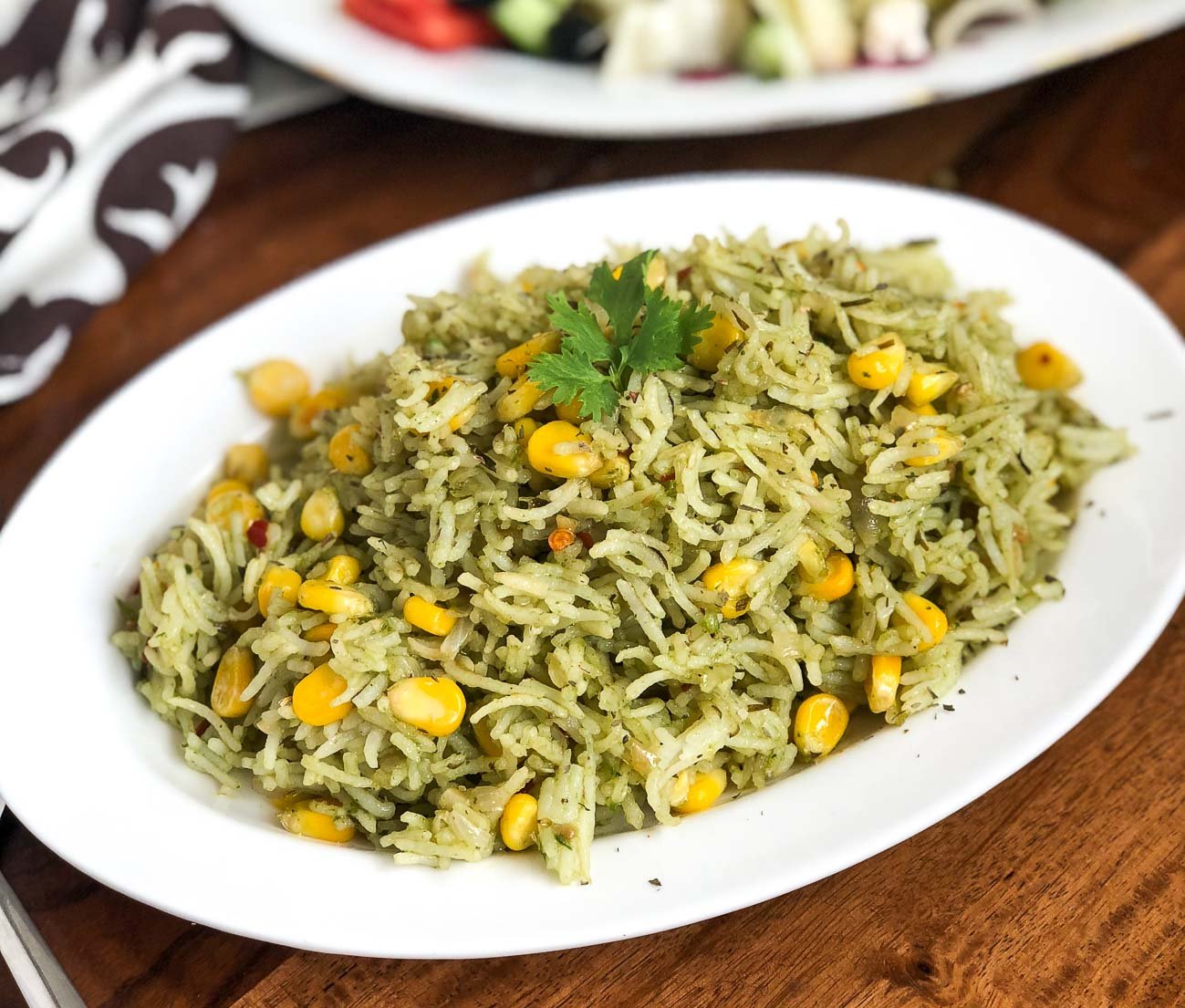 Sweet Corn & Coriander Rice Recipe is a delicious rice preparation that you would like to try for a weekday meal. Fresh coriander leaves are ground along with garlic and green chillies and tossed along with the cooked rice which gives it a vibrant colour as well tastes delicious.
We have also added sweet corn to give it a different texture to the Rice.  It is just tossed with simple dried herbs like  red chilli flakes and dried oregano that lifts up the entire flavour of the dish. 
Serve the Sweet Corn & Coriander Rice along with  Moroccan Style Vegetable Stew and Orange And Pomegranate Salad to create a simple meal for your weekend. 
If you are looking for more Rice recipe here are some :