Spicy Soya Keema Masala Recipe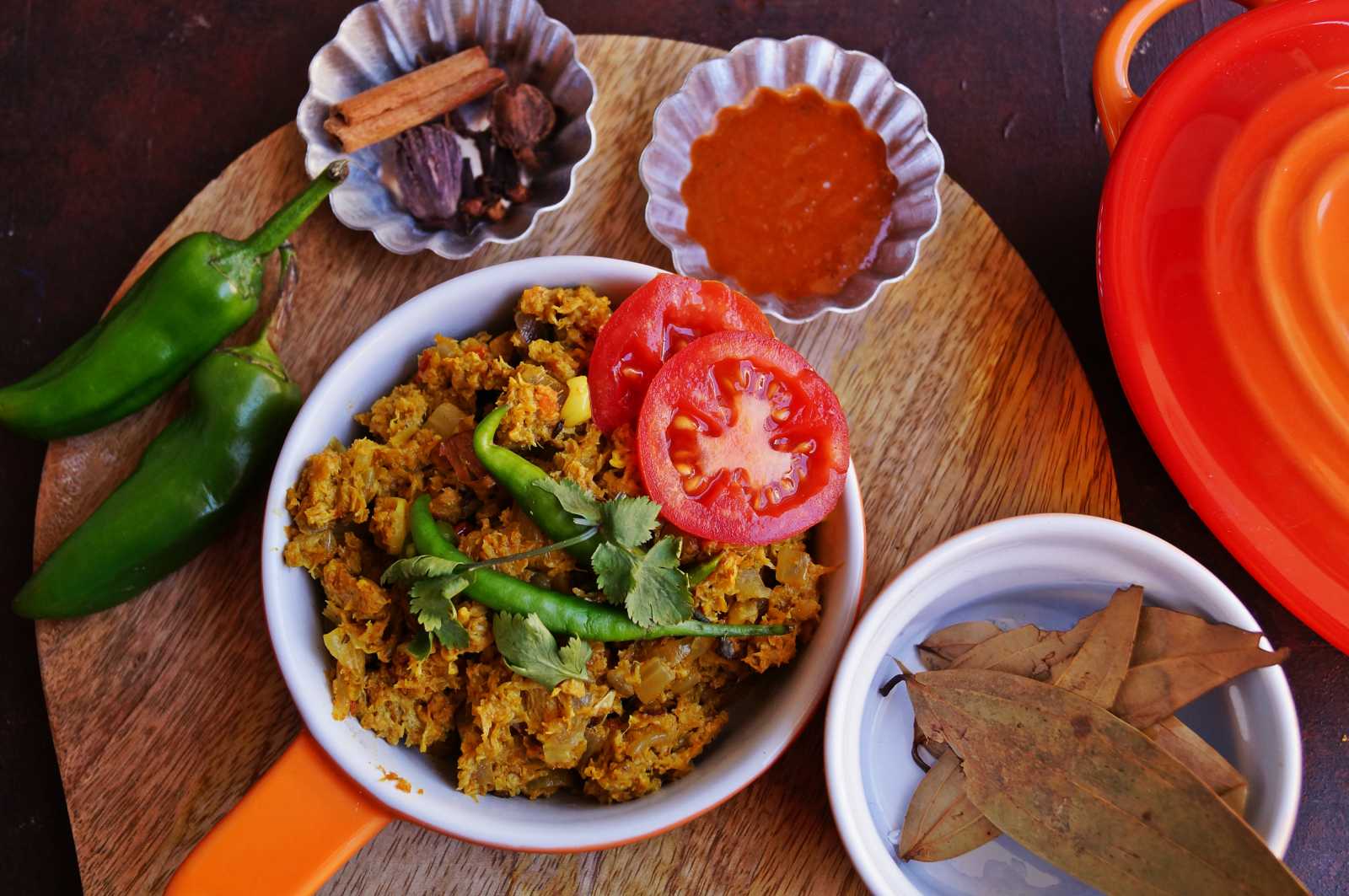 Keema is a South Asian meat dish that literally means minced meat in Turkish. Keema can be made with any meat but usually Keema is associated with mutton mince. Vegetarians Keemas usually involve peas or cauliflower. Most Keemas are minced meats that are mixed with aromatic spices that are either eaten by itself or added to rice or stuffed in breads.
Soya Keema Masala has basically minced soya granules cooked like Keema. Key to cooking this recipe is right timing for adding each ingredient and give it ample time to cook otherwise the raw taste of soya is going to spoil the whole dish.
It is very important to cover and cook the dish during the last few minutes. And when it comes to spices, you can always increase or decrease the amount as per your liking. You can also try adding some green peas just like the regular keema recipe.
Serve Soya Keema Masala Recipe along with Whole Wheat Laccha Paratha and Tomato Onion Cucumber Raita for a weekday meal.
If you like this recipe, you can also try other Soya Recipes for your Indian Lunch or Dinner: