Spicy Babycorn Satay Recipe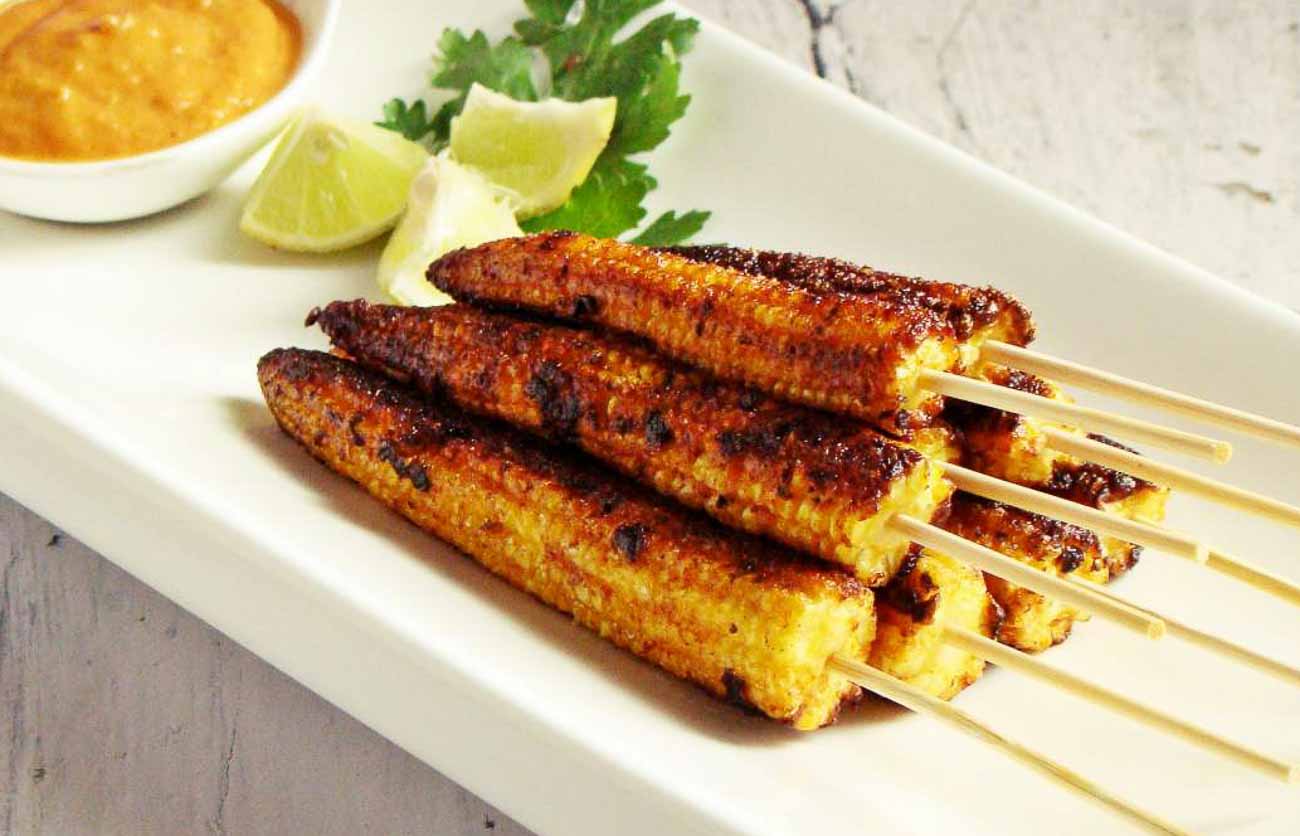 The Spicy Babycorn Satay Recipe, is a delicious recipe of baby corn that is marinated in a yogurt based mixture. The marinated baby corn is then pan fried and then served. The sweetness of the baby corn along with the spices makes this satay a delectable and easy-to-make starter. Serve the Baby Corn Satay along with a peanut dipping sauce as an appetizer for parties.
If you like such light appetizers, then you must try – Aloo Took Recipe, Mushroom 65 Recipe and Paneer Bread Balls Recipe
Did You Know: Baby corn is a low-calorie vegetable that as a similar calorie content to vegetables such as broccoli, cauliflower and green beans. It is extremely low in fat as well, which can help with people trying to lose weight. Baby corn is high in potassium and folic acid and has a better glycemic index than regular corn, making it a great substitute.