Soy Chunks Manchurian Recipe In Sweet & Spicy Chinese Sauce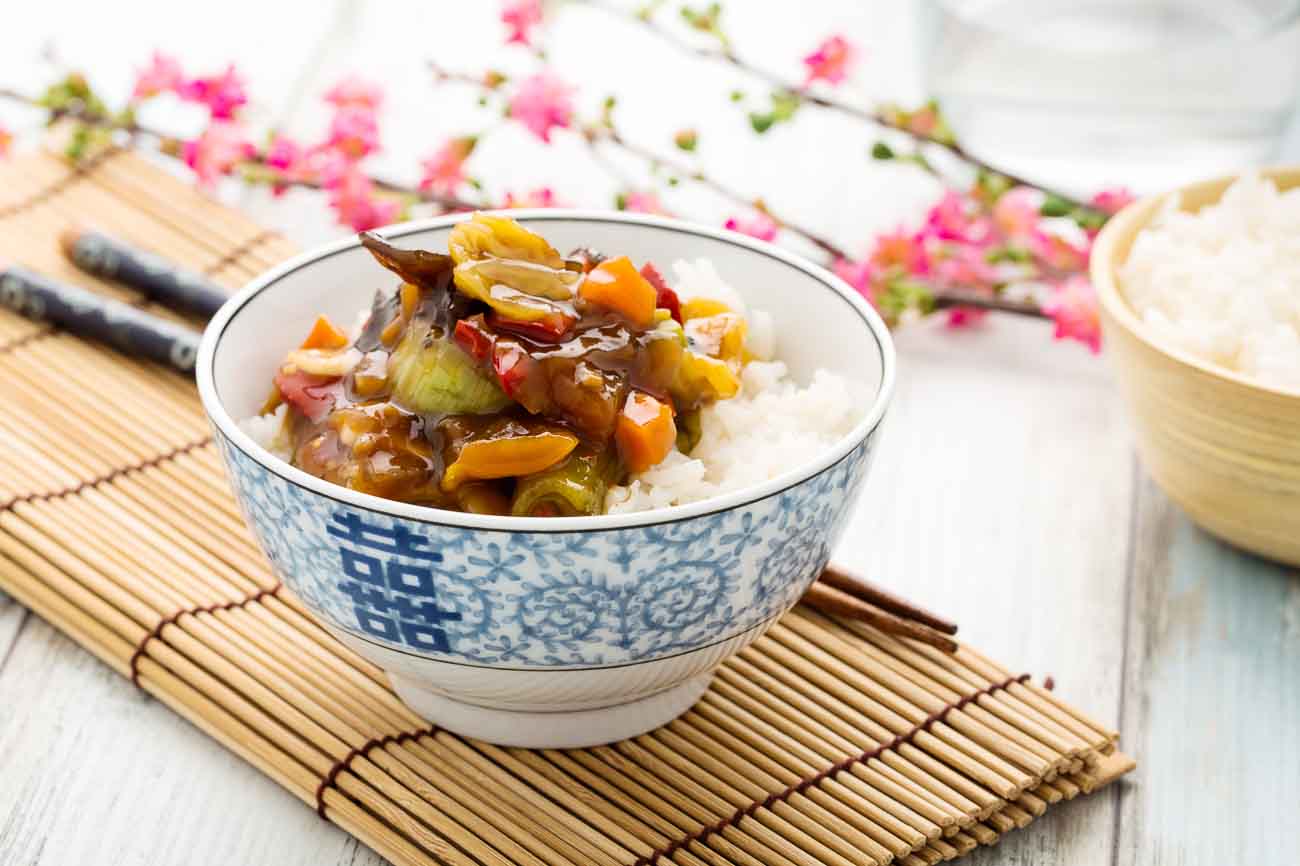 To begin making the Soy Chunks Manchurian In Sweet & Spicy Chinese Sauce, first soak the soya chunks in water for about 10 minutes.
Once soaked, cook soy chunk nuggets in a saucepan, along with a little salt for about 5 minutes until cooked through. Once the nuggets are cooked, drain the water and keep the nuggets aside.
The next step is to make the Manchurian sauce.
Mix the cornflour with 1/4 cup of water. Add soya sauce, ketchup, chilli sauce and salt.
Heat oil in a wok or frying pan on high heat; add garlic, ginger, peppers, green chillies, spring onions and stir fry for a few seconds.
Add the cornflour mixture to the above and cook for a few minutes until thick and the corn flour is cooked. Add the cooked soya chunk nuggets into the manchurian sauce and cover the pan.
Simmer the Soy Chunk Manchurian for about 5 minutes, until all the sauces have been well absorbed and the soy chunks feel cooked and juicy. You can adjust the consistency by adding a little more vegetable stock.
Once done, turn off the heat, check the salt and spice levels and adjust to suit your taste. Garnish with spring onion leaves and extra green chillies if you like it spicy.
Serve the Soy Chunks Manchurian along with a bowl of steamed rice for a quick weeknight dinner.