Sindhi Koki Recipe-Masala Roti With Onions And Green Chillies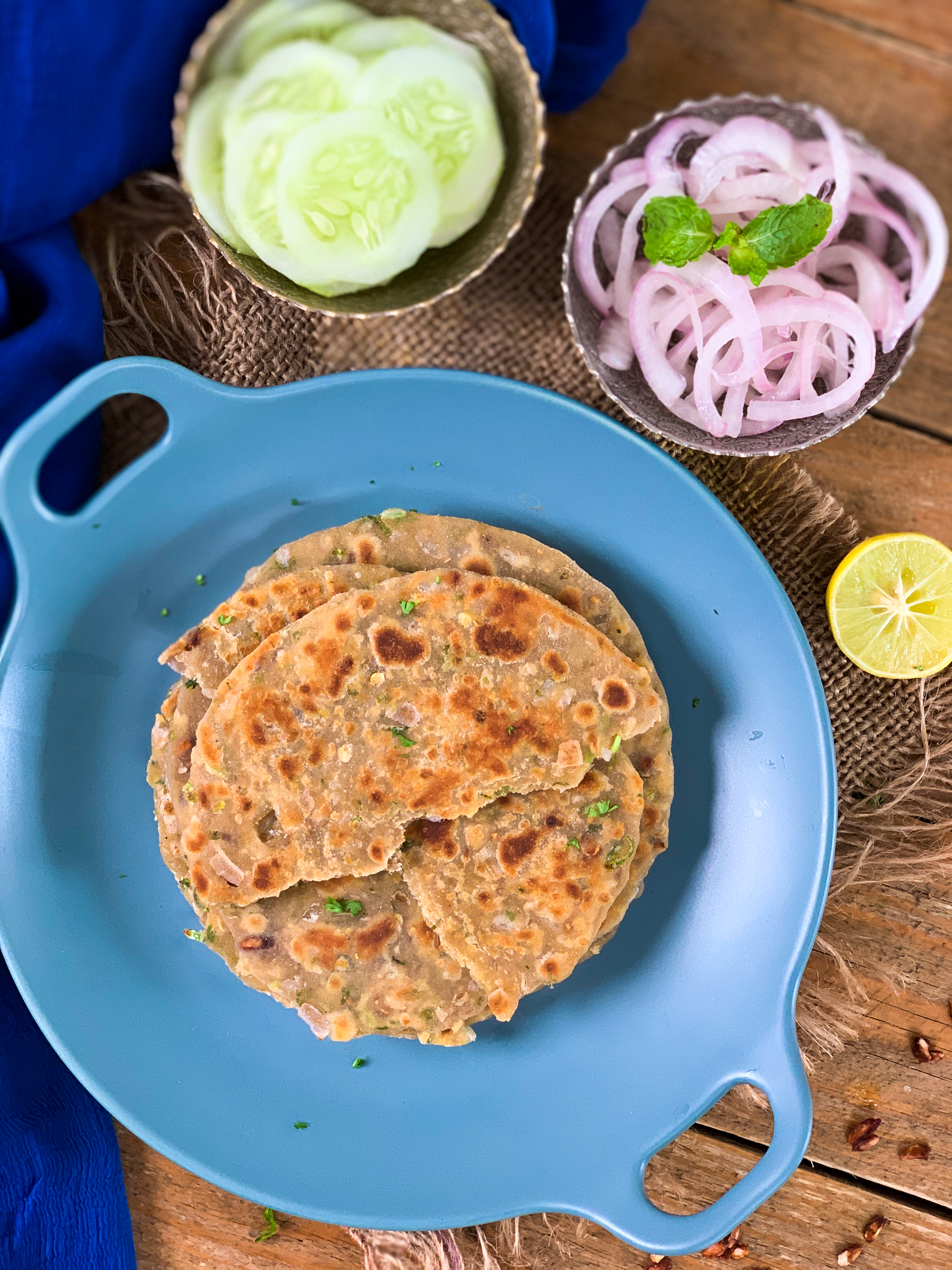 To begin making Sindhi Koki Recipe attach the atta kneading blade into the Zodiac Master Chef Jar.
Once done add whole wheat flour, cumin seeds,crushed anardana, onions, green chillies, coriander leaves and salt to taste.
Close the jar and turn on the atta kneading function. Add little water at a time from the nozzle until you notice the dough coming together. Towards the end when the dough has come together drizzle a little oil. Run the food processor until the dough comes away from the sides of the jar.
Transfer the masala roti dough into a bowl. If the dough is sticky then add a little more flour and knead for a minute. Add 1 tsp oil and knead again until the dough is smooth.
Divide the dough into large lemon size portions. You will get 8 to 9 portions.
Preheat a skillet on medium heat. If you are using a cast iron skillet, then grease the skillet well and allow it to preheat.
Shape each dough portion into a round ball, press it between the palm of your hands.
Dust the dough in flour and roll it into a 5 inch diameter circle.
Place the rolled koki roti on the preheated skillet. Cook for a few seconds and flip.
Drizzle ghee and cook the koki roti. Keep pressing and cooking until golden and lightly crips.
Transfer the Sindhi Koki into a serving plate and serve.
Serve the Sindhi Koki Recipe along with Sindhi Style Wadi Aloo Ki Sabzi Recipe and Classic Indian Sliced Salad Recipe for a wholesome lunch.