Saag Tofu Recipe (Tofu Simmered in Spiced Mustard & Spinach Leaves)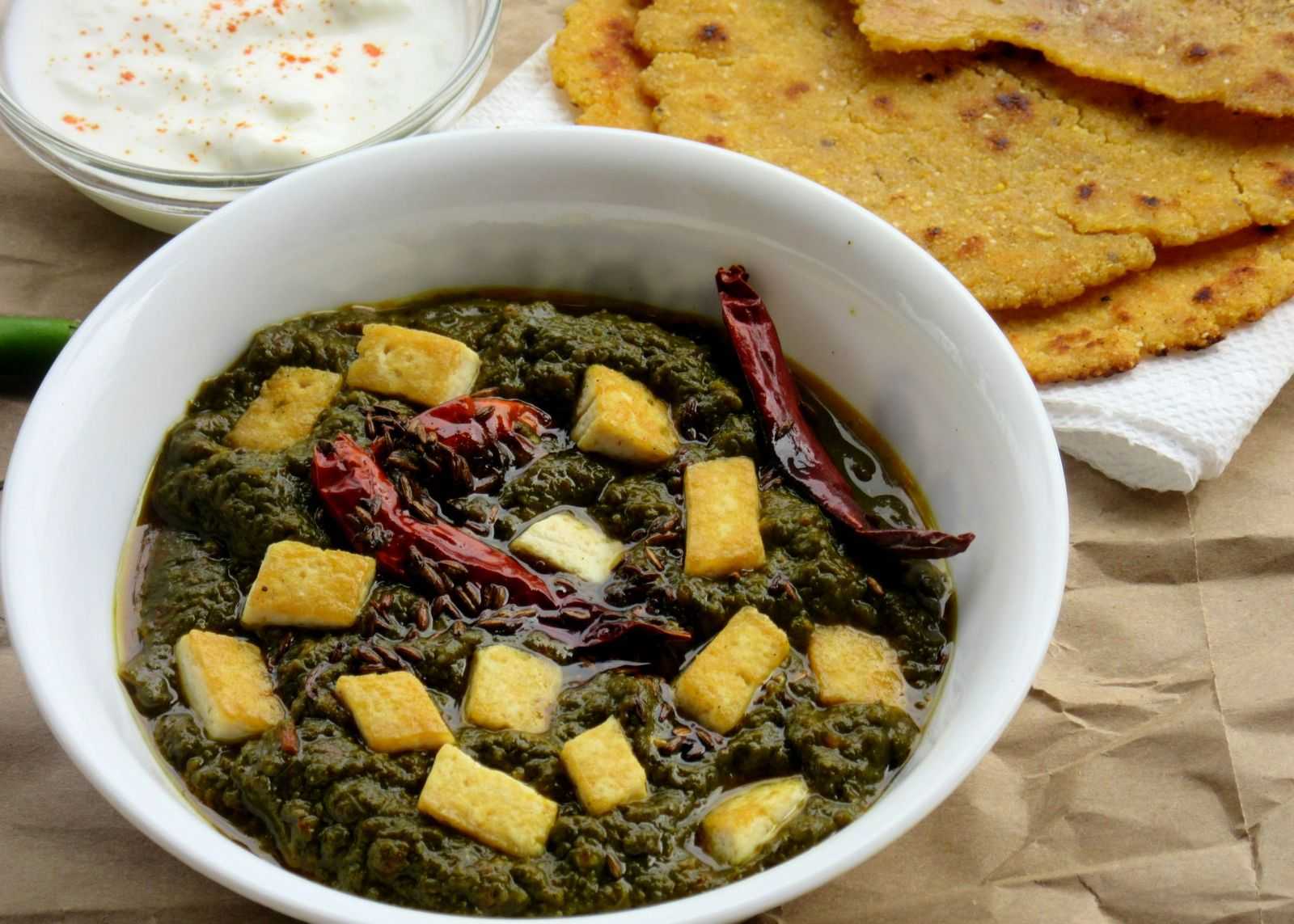 The Saag Tofu Recipe is a twist to the traditional Saag Paneer. Saag, is a spiced North Indian dish that is made from fresh greens, like mustard leaves and spinach leaves. The addition of garlic, and ginger along with garam masala brings out the flavors of the delicious and classic recipe.
The Saag Tofu is made vegan and can be relished along with pickle onions and Tawa Paratha or Makki Roti for lunch or dinner.
If you like Recipes with Spinach and Paneer, then you might also like