Rajasthani Style Mutton Banjara Recipe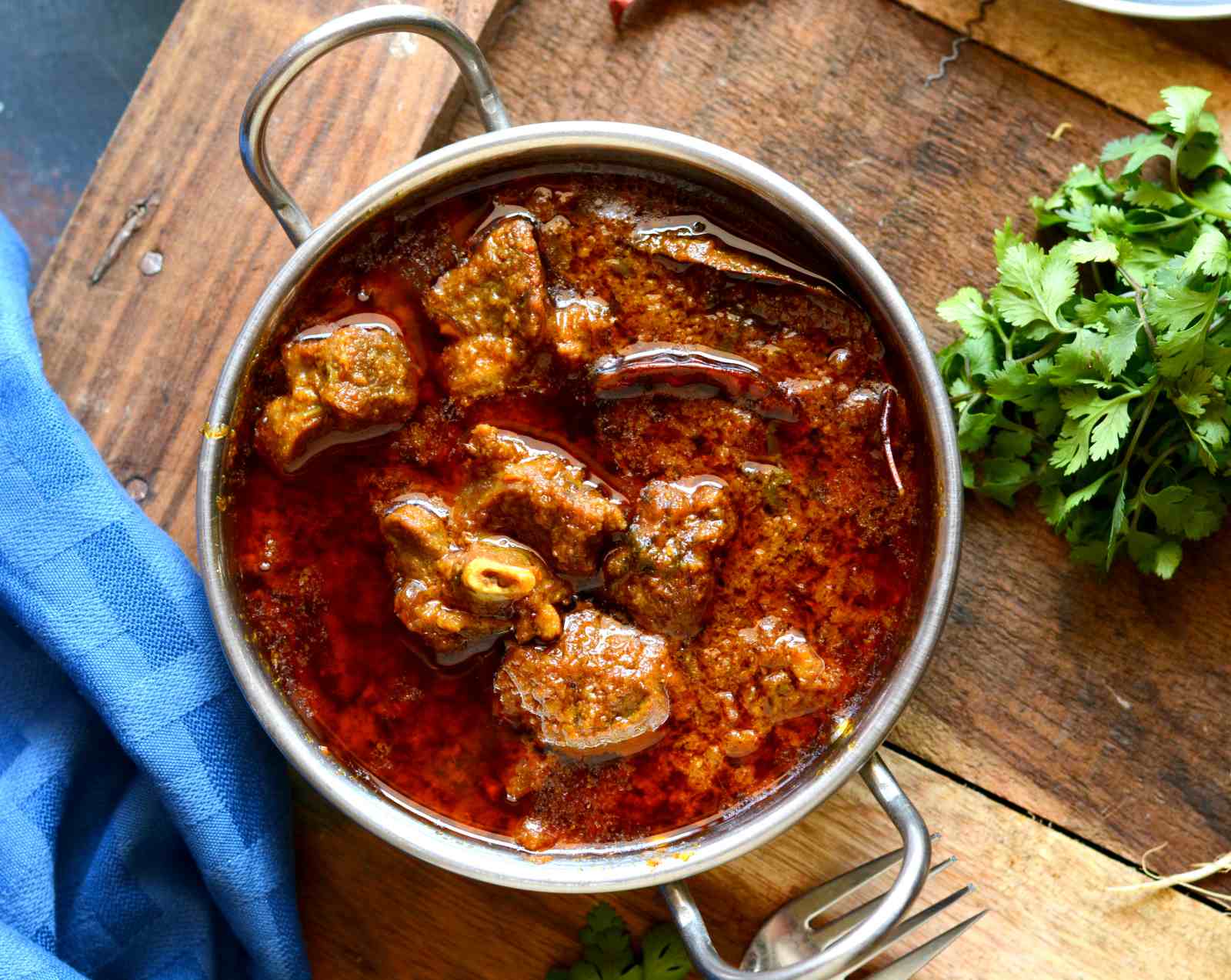 The easiest Mutton Curry made with simple ingredients along with a simple recipe. No marination, no slow cooking, this recipe is apt for all who are in a rush to complete their dinner preparations. As the name says, Mutton Banjara, where Banjara means Gypsies. Hence the dish that is made in jiffy with the simplest ingredients in Mutton Banjara.
Serve Rajasthani Mutton Banjara along with Jeera Rice Recipe , Whole Wheat Onion Stuffed Kulcha and Mooli Raita For a delicious weekend meal.
If you like this recipe, you can also try other Mutton recipes such as :