Rajasthani Gatte Ka Pulao Recipe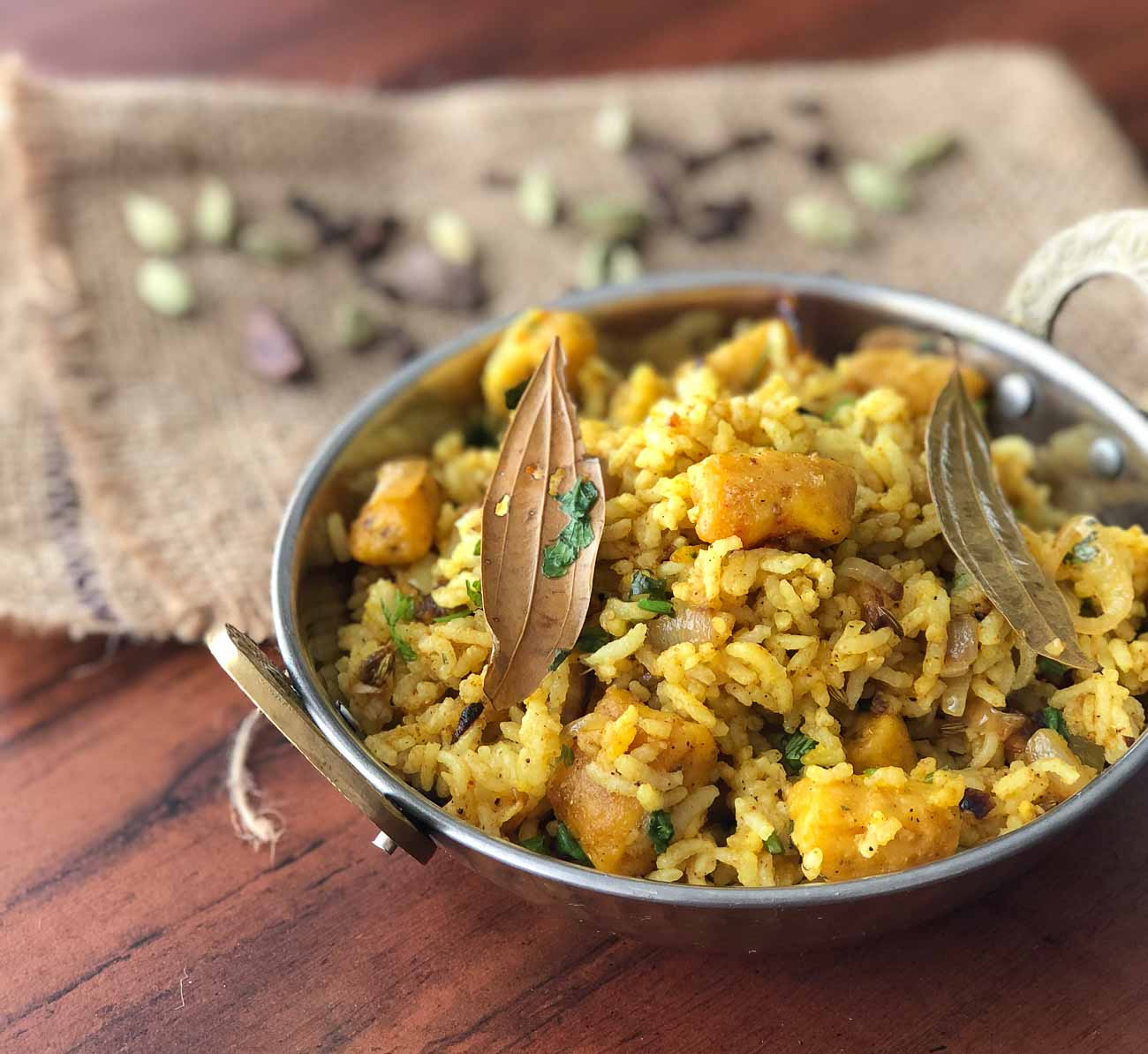 To begin making the Rajasthani Gatte Ka Pulao Recipe, we will first make the gatte.
In a large mixing bowl, combine all the ingredients for the gatta including gram flour, ajwain, red chilli powder, curd, oil and salt.
Add a few teaspoons of water at a time and knead to make a firm dough. Knead well for about 5 minutes to make a very soft melt in the mouth gatta.
If you add more water and it does not shape into a dough, then you will have to add more gram flour and knead it well.
Roll the dough into a long cylinder and cut them into 1 inch discs. The next step is to cook the gattas in boiling water.
In a large saucepan boil water until it comes to a brisk boil. Once the water comes to a brisk boil, add the gattas into the water and boil until they comes floating to the top. Once they come floating to the top, boil for another 3 to 4 minutes.
Drain the gattas and keep it aside, till we get the Tawa Pulao ready.
Heat 1 tablespoon ghee in a saucepan. Add the onion, garlic and saute until the onion softens. Add the bay leaf, cloves, cinnamon and green chillies and saute until you can smell the aromas coming through for a few seconds.
Add in the boiled Gatte, red chilli powder, turmeric powder and stir fry until the Gatte and the masalas come together.
Once done, finally stir in the cooked rice and toss gently. Add salt to taste and saute until the Gatte Ka Pulao is coated well with the masalas. Check the taste and spices and adjust accordingly.
Serve the Gatte Ka Pulao along with Rajasthani Panchmel Dal, Kachumber Salad, Phulka and Boondi Raita for a special weeknight dinner.