Pineapple Carpaccio Recipe – Spiced Pineapple Salad with Ginger & Mint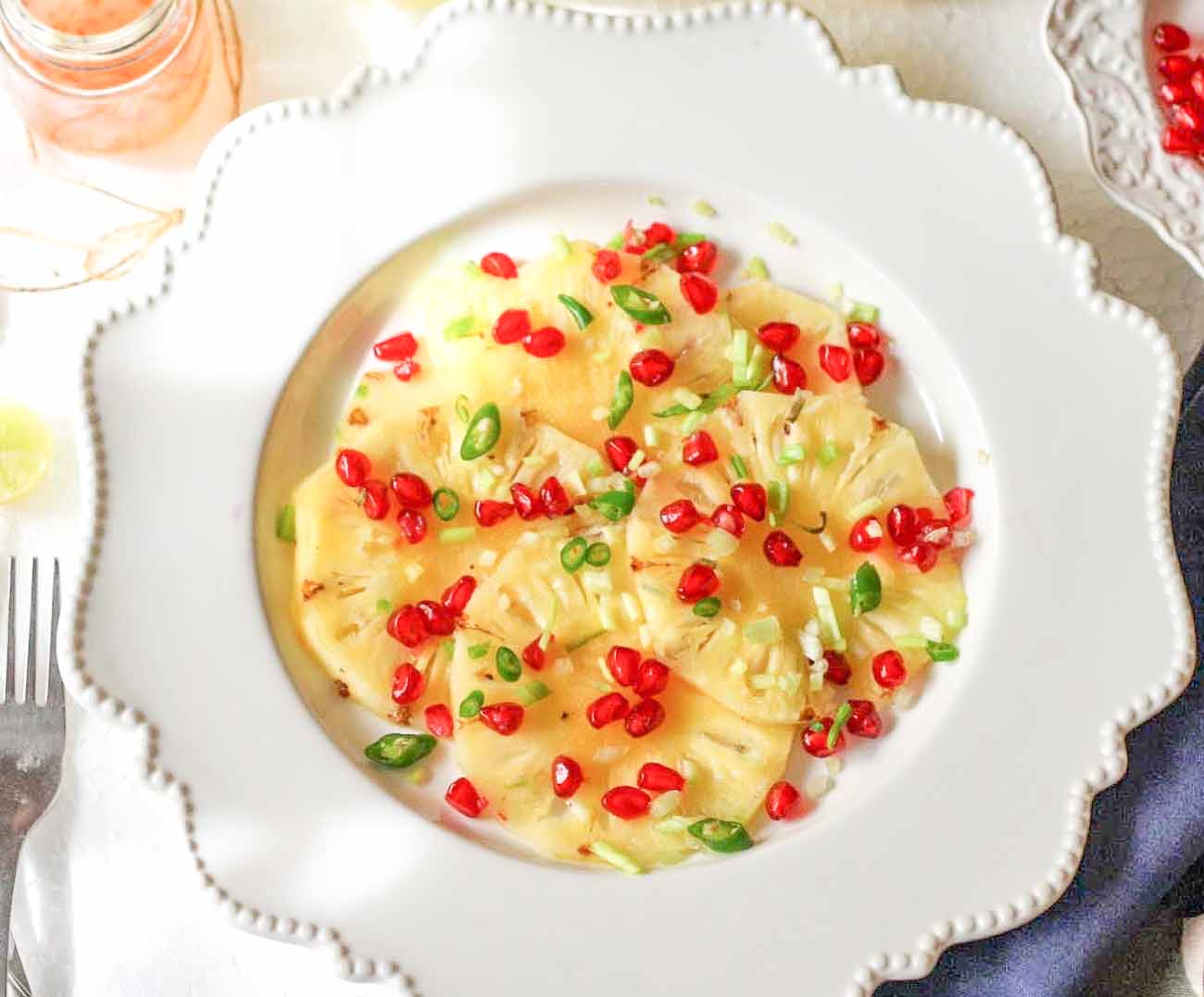 Pineapple Carpaccio Recipe is a sweet and savory pineapple salad with ginger, red chili infused orange dressing. Pineapple and chilli go very well together Carpaccio is an Italian technique to thinly slice the variety of meats with a long, sharp, slicing knife.
To make Pineapple Carpaccio, pineapple has to be cut into paper thin slices and then coated with flavorful dressing. The recipe for Pineapple Carpaccio is inspired by the famous television series Home Cooking by Chef Gordon Ramsay. 
Serve Pineapple Carpaccio Recipe along with Vegetable Sizzler With Potato Tikki, Mint Rice & Corn and Spinach Sauce for a weeknight dinner.
Other recipes that you can try are: