Phalguni Dal Recipe – Bengali Style Red Lentils With Fresh Green Peas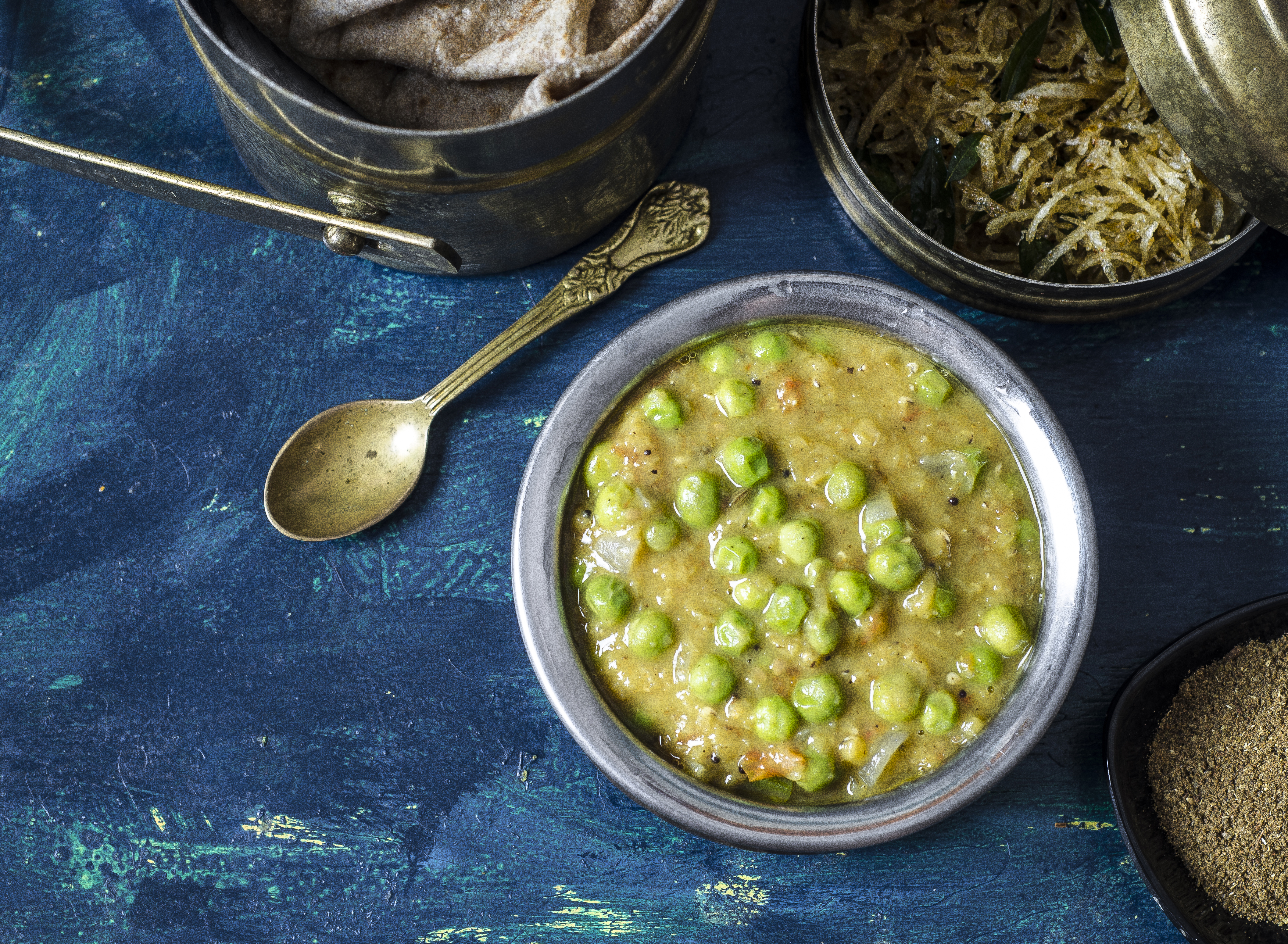 Phalguni Dal Recipe is a must try recipe when green peas are in season during winters. Phalguni Dal Recipe is a rich and creamy Bengali style dal prepared with the combination of masoor dal and green peas. This is a vegan, gluten free and protein rich accompaniment to your meals.
Did you know: Green peas have traces of origin in the sub-Himalayan plains of India. Green peas are rich in phytonutrients, minerals, vitamin A, C, K, folic acid and antioxidants.Peas are packed with anti aging properties and help build a strong immune system providing high energy.
Serve Phalguni Dal Recipe for your lunch or dinner with steamed rice or laccha paratha and Carrot Cucumber Tomato Salad with Lemon and Coriander. 
Choose among these bountiful recipes of dals like