Palak Tovve Recipe – South Indian Dal Palak With Coconut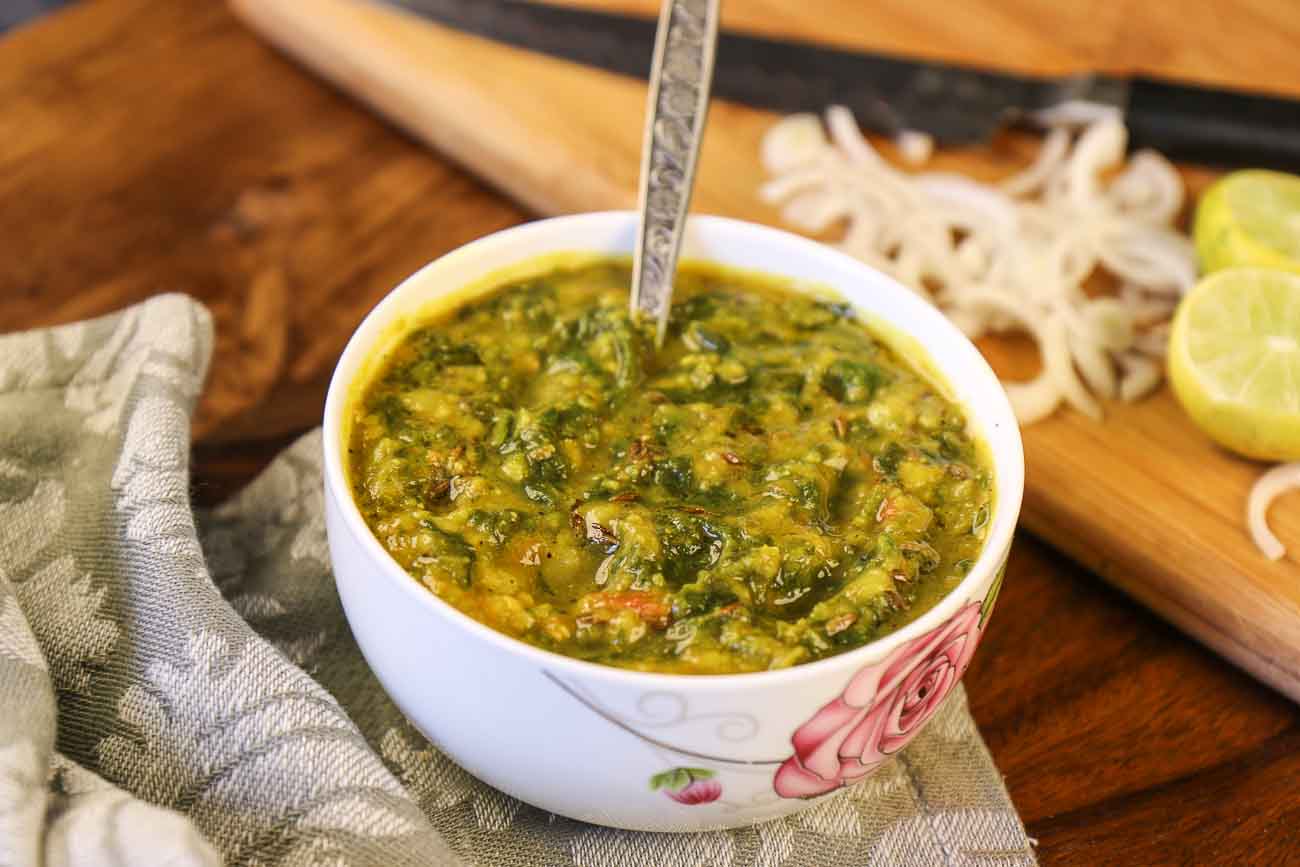 Palak Dal is a tasty and nutritious Karnataka style curry, also known as Palak Tovve, is quick to make and tastes delicious. Palak Dal is a nutritious combination of spinach and lentils, together they create one wholesome curry. Serve it with rotis for a simple weeknight dinner or traditional delicacies like majjige huli on the special festive occasions.
Did you know: Spinach is full of vitamins, antioxidants and minerals. It has an extremely high nutritional value and is rich in antioxidants. It is a good source of vitamins A, B2, C and K, and also contains magnesium, manganese, folate, iron, calcium and potassium. Spinach is one the many green leafy vegetables that have been recommended by nutritionist over the years to avoid the risk of developing diabetes. Know more
Toor Dal contains high amount of protein, low fat and low cholesterol. It is also a great source of complex carbohydrates, fibre, folic acid and  immense amounts of complex dietary fibres that helps to regularise bowel movements.
Here are few more types of dal to try