Palak Paratha Recipe-Spiced Spinach Flatbread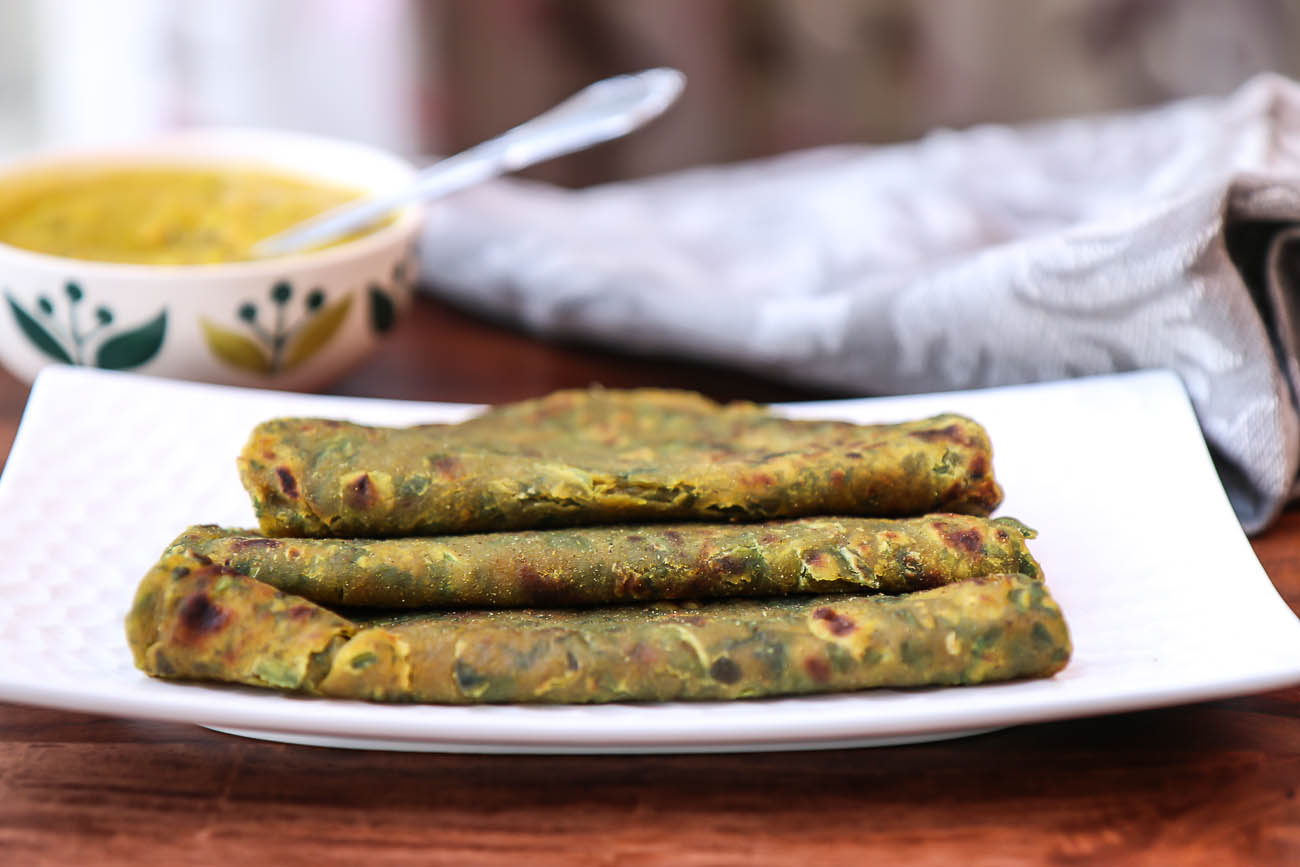 The Palak Paratha Recipe is one of those recipes that is simple, nutritious and super tasty. I learnt this recipe from my mother in law. I have had so many different versions of the paratha, over the many years, but her recipe stood out. The secret ingredient is Saunf (fennel seeds) that adds to the additional flavor and taste and not to miss out the green chillies.
Did you know: Spinach is one the many green leafy vegetables that have been recommended by nutritionist over the years to avoid the risk of developing diabetes. Know more
Do give the recipe of Palak Paratha a try in your kitchen. It makes a great lunch box for kids when smeared with jam or sweet lime pickle.
You can serve the Palak Paratha for dinner along with Batata Nu Shaak or Baingan Bharta or any other Dry Vegetable or Vegetables in Gravy combination.
Here are more types of paratha recipes you can try