Palak Makhana Recipe (Navratri Fasting/Vrat Recipe)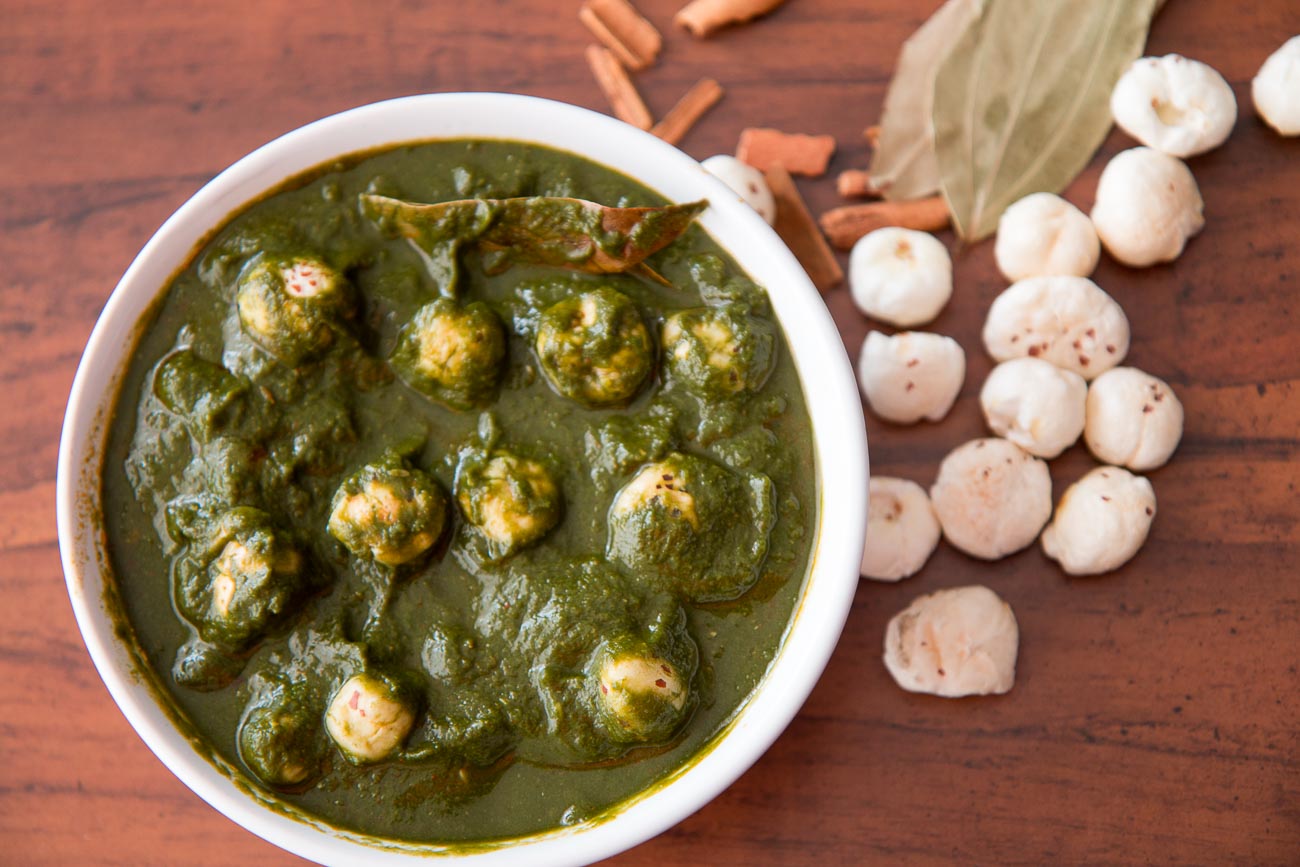 Palak Makhana is a North Indian gravy made with with roasted makhana blended in a creamy palak gravy. This is a dish that is famous during the festival of Navratri where people fast according to their tradition. Since there are no onion and no garlic added it makes a perfect dish to be eaten while fasting.
Lotus being spiritual to many culture, the seeds gives a unique touch to the dish being prepared. The lotus seeds are meant to contain many health benefits mainly to the Heart and Kidney.
You can serve your creamy Palak makhana with Ajwain puri or Jeera pulao to make a complete wholesome meal.
If you are looking for more Palak recipes, here are some of our favourites: