Pain Viennois | Vienna Bread Recipe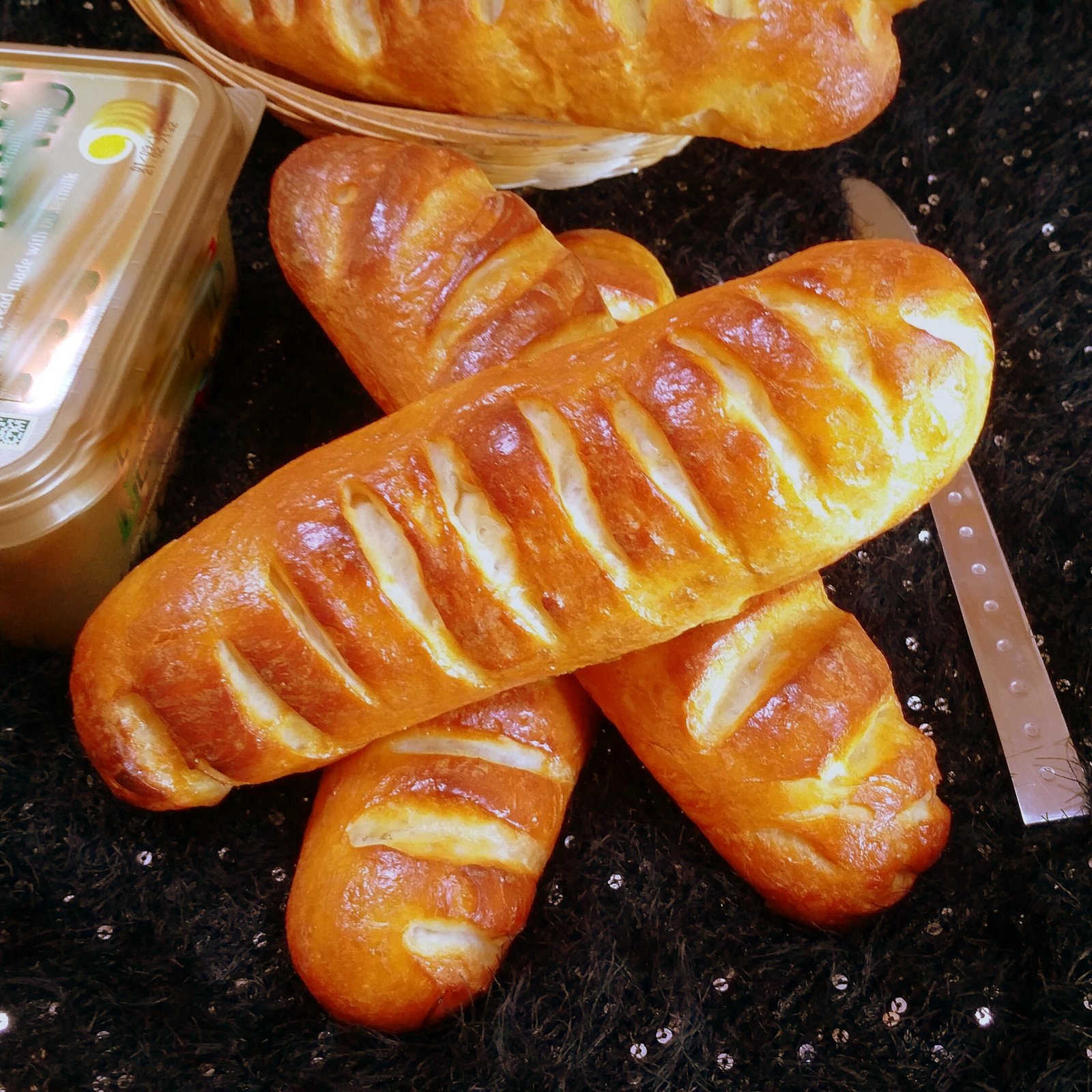 To begin making Pain Viennois | Vienna Bread Recipe, in a bowl, combine water, sugar, yeast and milk powder in a big mixing bowl. Allow it to stand for 10 minutes until bubbly and frothy.
Add the flours, salt and butter to the yeast mixture and knead them to a dough.
Later transfer it over a work surface and continue kneading until smooth and pliable for about 10 minutes. Do not use any extra flour while kneading or shaping.
Place the dough in a greased bowl and cover the container with a plastic wrap. Set aside in a warm place until almost tripled in volume.
Transfer the proofed dough on to a flat working surface and knead the dough for a minute or two to release the trapped air. Divide the dough into 9 equal pieces and shape them into tight round balls. Place them on a baking sheet and rest them for about 15 minutes.
Flatten each dough ball to remove the air bubbles and shape them into tight 8 inch logs. Place 4 to 5 logs over each baking tray lined with parchment paper.
Brush their tops with milk or beaten egg. Carefully score each log horizontally 12 to 15 times with a sharp blade or razor. Allow them proof for about an hour until doubled.
Bake them in a preheated oven at 450 degree fahrenheit for about 15 minutes rotating the trays half way through to ensure equal baking.
Remove the baked buns and cool them on a wire rack to room temperature. Vienna bread stays good for upto 2 days at room temperature and can be freezed for upto 3 weeks.
Serve Pain Viennois | Vienna Bread Recipe after grilling it with Braised Pork Belly Recipe or along with Beetroot Gazpacho Soup Recipe for a light dinner.