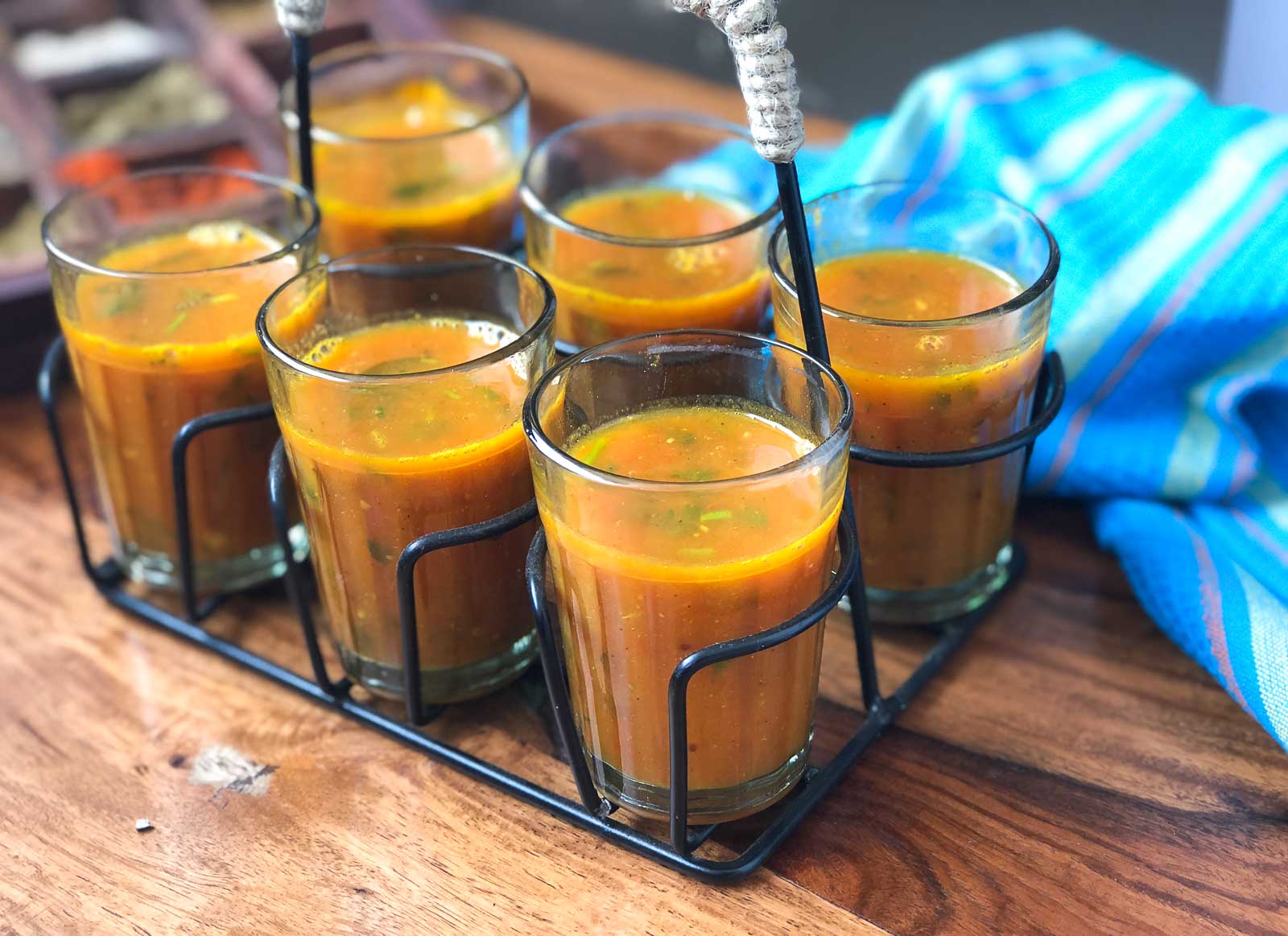 To begin making Orange Rasam Recipe, place a saucepan on medium heat, add 2 cups of water, chopped tomatoes, turmeric powder, hing, salt and orange zest. Allow this mixture to boil for 10 to 15 minutes.
Meanwhile to make the rasam masala powder, heat a pan on medium heat. Dry roast black pepper, cumin seeds, curry leaves, red chilli, toor dal, for 2-3 minutes. Let the spices cool. Once cooled, grind them to a coarse mixture.
Once the tomatoes are softened and mixture is boiled for 10-15 minutes, add the cooked toor dal. Click here to know How To Cook Lentils In A pressure Cooker.
Add the freshly ground rasam masala . Let the rasam mixture boil for 4-5 minutes. Adjust the consistency of the rasam.
After 4-5 minutes, turn off the heat. Add orange juice, lemon juice and mix well. At this stage, proceed to make the seasoning for the rasam.
To prepare the seasoning, heat a tadka pan on medium heat. Add ghee to it.Once the ghee is hot, add mustard seeds and allow them to crackle. Add the curry leaves.
Add the seasoning to rasam mixture. Garnish the rassam with coriander leaves.
Serve Orange Rasam Recipe with Steamed Rice and Cabbage Thoran (Poriyal) Recipe as a perfect accompaniment to south indian meal.