Nadan Kozhi Recipe | Kerala Chicken Curry | Nadan Chicken Curry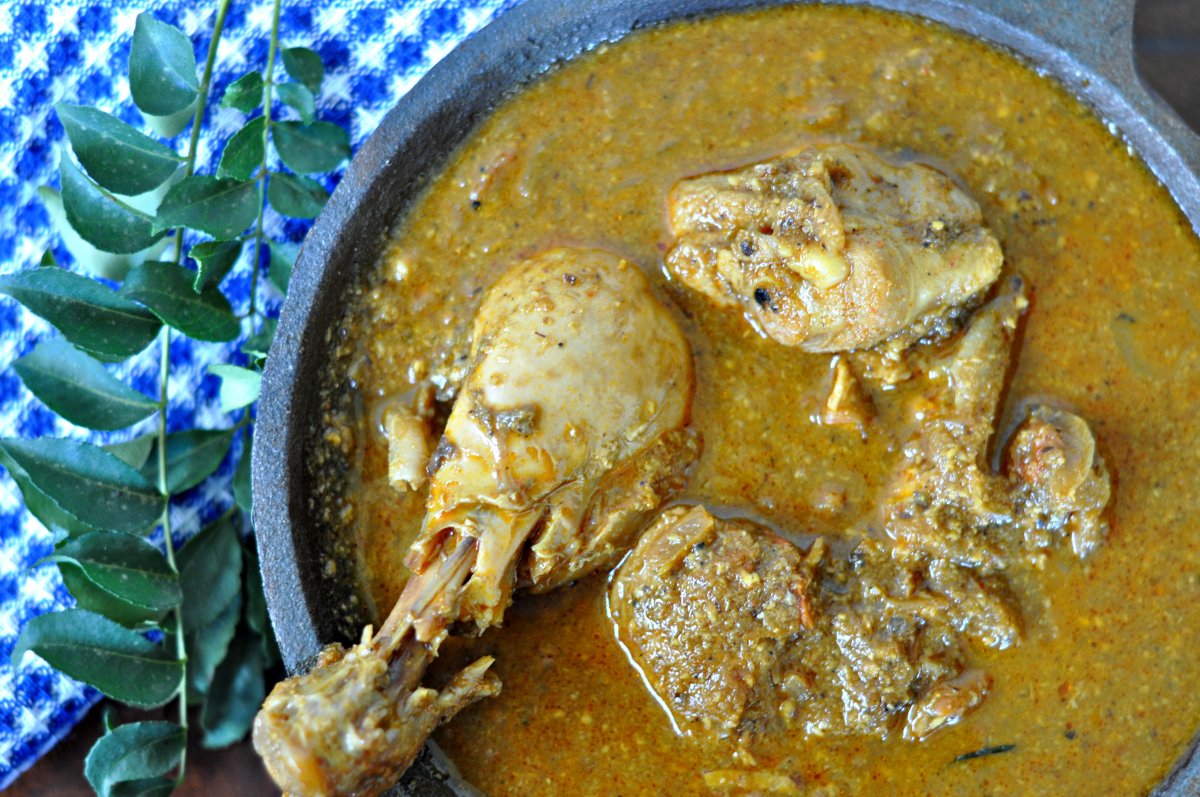 To begin making the Nadan Kozhi/ Kerala Chicken Curry recipe, prep all the ingredients and keep aside.
Heat oil in a large heavy bottom pan heat oil on medium flame. Add onions, ginger, and garlic and sauté till the onion is deep brown and well cooked.
While the onions are getting cooked, in a separate pan, on low heat dry roast the grated coconut to a golden brown colour.
Add the whole spices – cloves and cinnamon to the coconut , mix well and turn off the heat. Keep aside to cool. This is will also help in dry spices infusing some of their flavour in the roasted coconut.
Once cool, grind the spices and coconut to a smooth paste using very little water.
Once the onions have turned deep brown, add the chicken masala, turmeric powder, chilli powder, salt and sauté for another minute. Add tomatoes and fry till the oil separates and the tomato turns mushy and soft.
Add the coconut and spice paste along with chicken pieces, mix and sauté till the chicken is well coated with spices.
Add about 1 cup water and cook covered on low flame for about 15 to 20 mins or the Nadan Chicken Curry/ Kerala chicken is are cooked thoroughly.
Garnish it with curry leaves on top and check the salt and spices and adjust taste and turn off the heat.
Transfer the Nadan Kozhi/ Kerala Chicken Curry to a serving bowl and serve hot.
Serve Nadan Kozhi/ Kerala Chicken Curry as a Sunday brunch along with appam or Kerala Style Whole Wheat Parotta Recipe and Seer Fish Fry Recipe by the side to enjoy your meal.