Mysore Style Avarekalu Rasam Recipe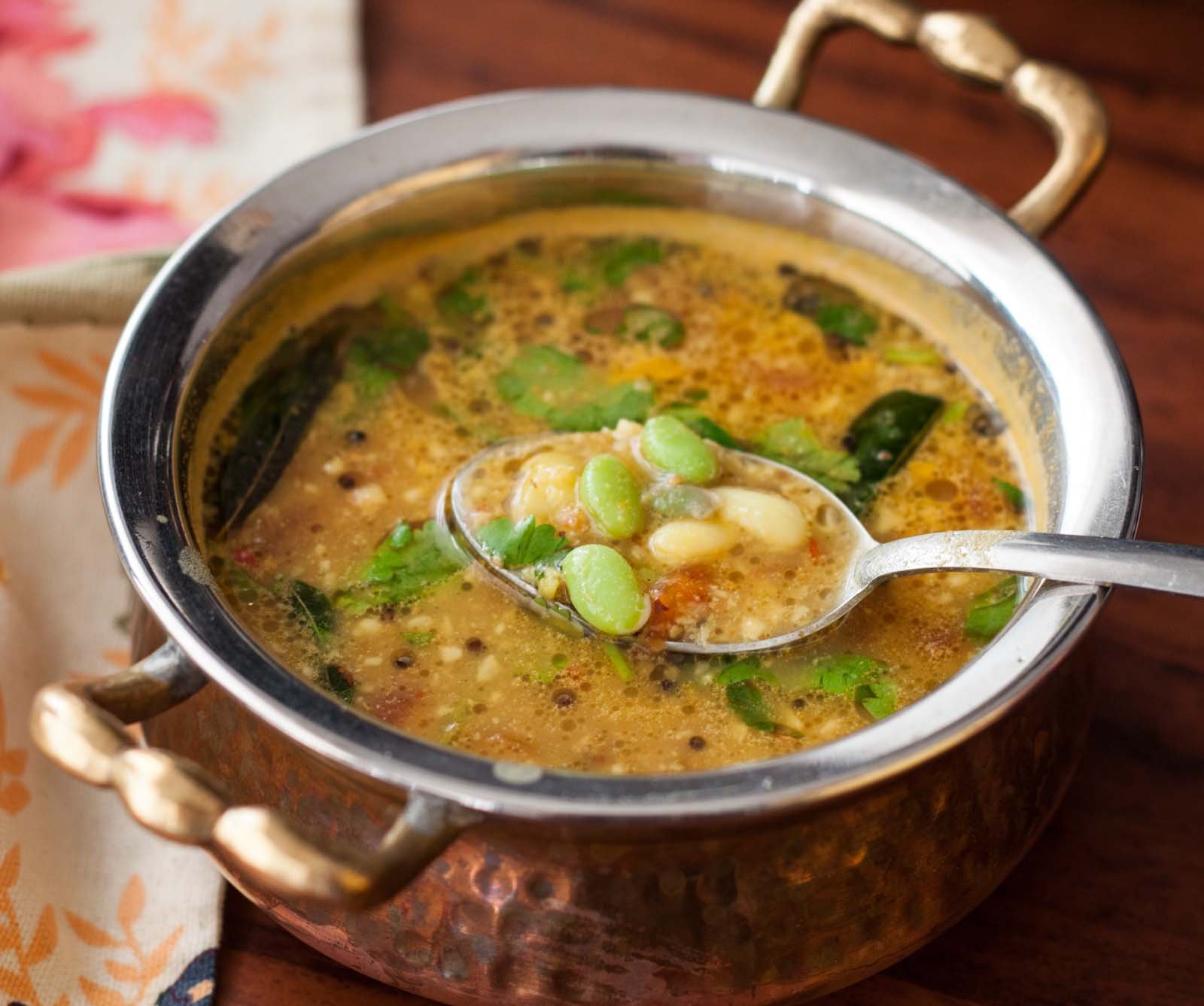 To begin making the Mysore Style Avarekalu Rasam Recipe, we will pressure cook the Avarekalu with 1 cup water and a pinch of salt for about 1 whistle. Turn off the flame and allow to release the pressure naturally and then open the lid.
Next to make the rasam masala, in a small skillet, heat some ghee on low flame and roast the spices -coriander seeds, dry red chillies, byadgi dried Chillies, cumin seeds, whole black peppercorns, mustard seeds, fenugreek seeds
Roast them until you get a nice aroma for about 10 minutes. Once done, cool the mixture and blitz it to a smooth powder using a mixer grinder.
Add fresh coconut, boiled avarekalu and give it a blitz. Grind it into a coarse paste.
Heat a saucepan with tamarind water, tomato, green chilli and turmeric powder allow it to boil for 10 minutes.
Add this ground paste into the Avarekalu Rasam that is being boiled, add salt, jaggery and adjust according to your palate.
To temper, heat a small amount of oil, add mustard seeds and allow it to crackle and then add curry leaves, hing and leave it for 10 seconds and pour it over the boiling rasam and serve hot.
Serve the Mysore Style Avarekalu Rasam Recipe along with steamed rice, Cabbage Palya Recipe, and curd rice to finish it off with.