Mulakushyam Recipe – A Mixed Vegetable Lentil Curry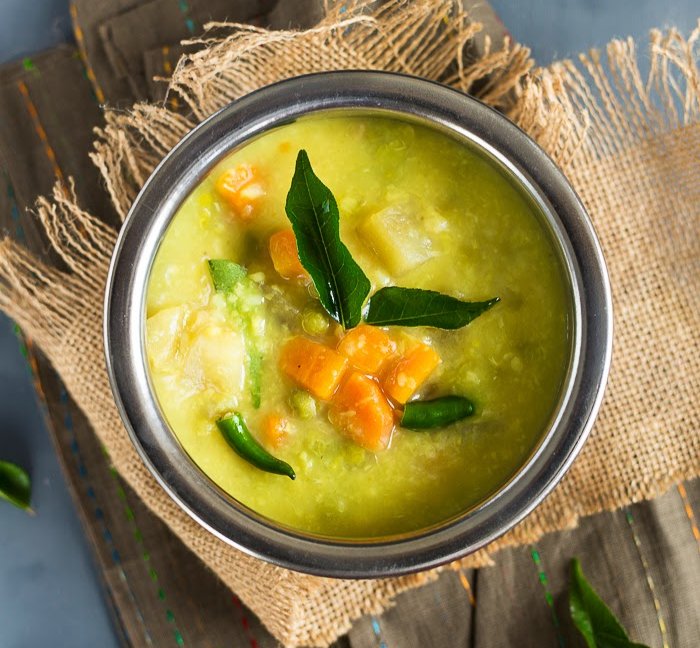 Mulakushyam is an easy recipe from the Palakkad Cuisine. It is a dish comprising of the combination of lentils, essentially Moong Dal cooked along with vegetables with a drizzle of coconut oil to add a Palakad touch to the recipe.
You can add any vegetable of your choice like pumpkins, gourds etc. Adding a variety of vegetables in a lentil curry ensures that you get more nutrition. 
Serve the Mulakushyam along with Steamed Rice , Elai Vadam and Pisarna Manga Recipe for a quick and wholesome weeknight dinner.
Here are more recipes from the same cuisine