Mint Coriander Spice Pulao Recipe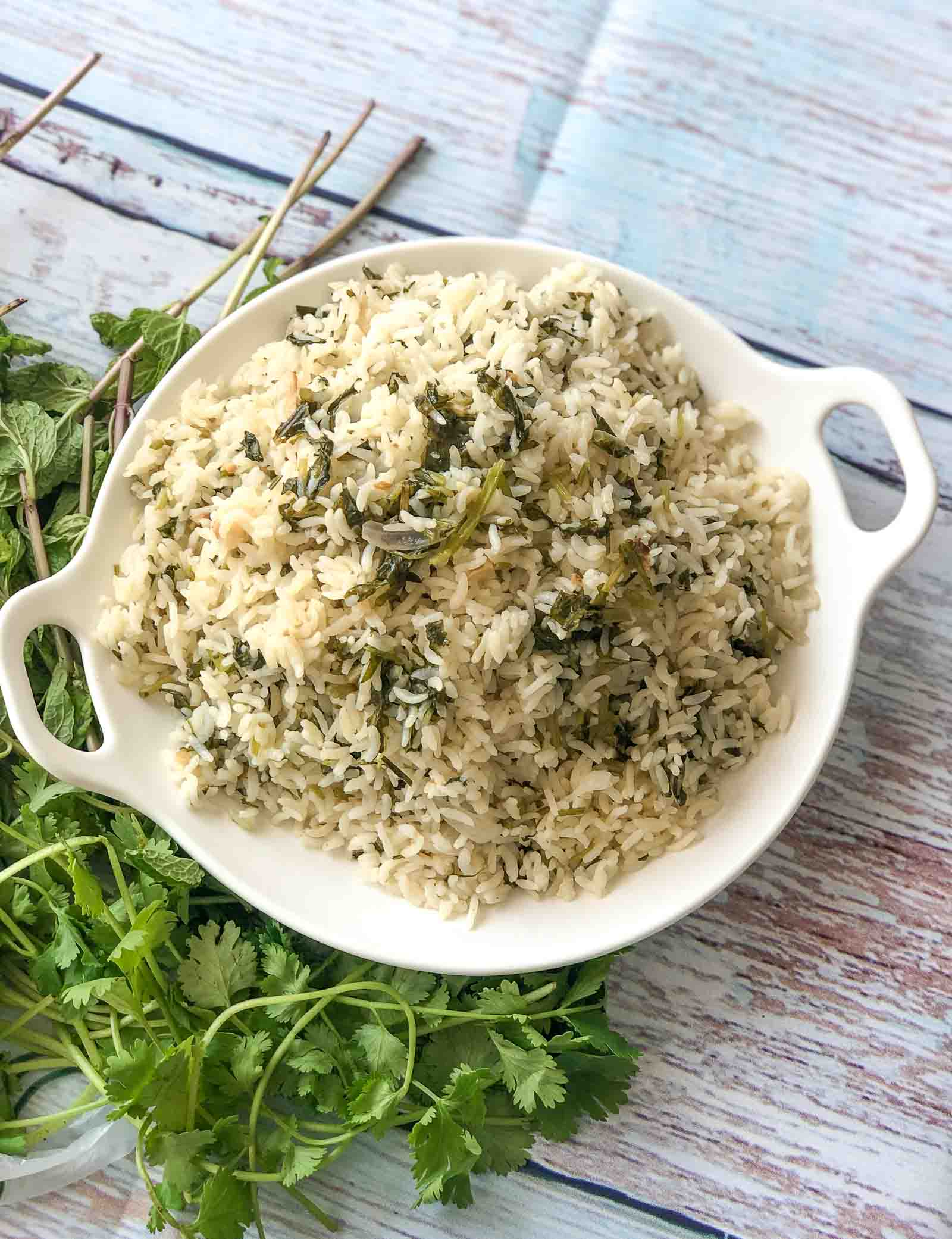 Mint Coriander Spice Pulao Recipe is delicious pulao recipe, flavoured with whole spices like bay leaf, cinnamon stick, and star anise. these whole spices are tempered in ghee, that lends a beautiful flavour to the pulao.  Needless to say that a generous amount of fresh mint leaves and coriander leaves, added to the pulao add great taste and flavour to it. 
Pressure cooking this Mint Coriander Spice Pulao brings together all the flavours together. 
Serve Mint Coriander Spice Pulao Recipe along with  Spinach Mushroom Chickpea Curry Recipe or Rajasthani Style Mutton Banjara Recipe, Pickled Onions followed by a dessert of Shahi Tukda Gajar Halwa Shots With Rabri Recipe.
Try our other Rice Recipes: