Matta Rice/ Chemba Rice Recipe-Pressure Cooker Method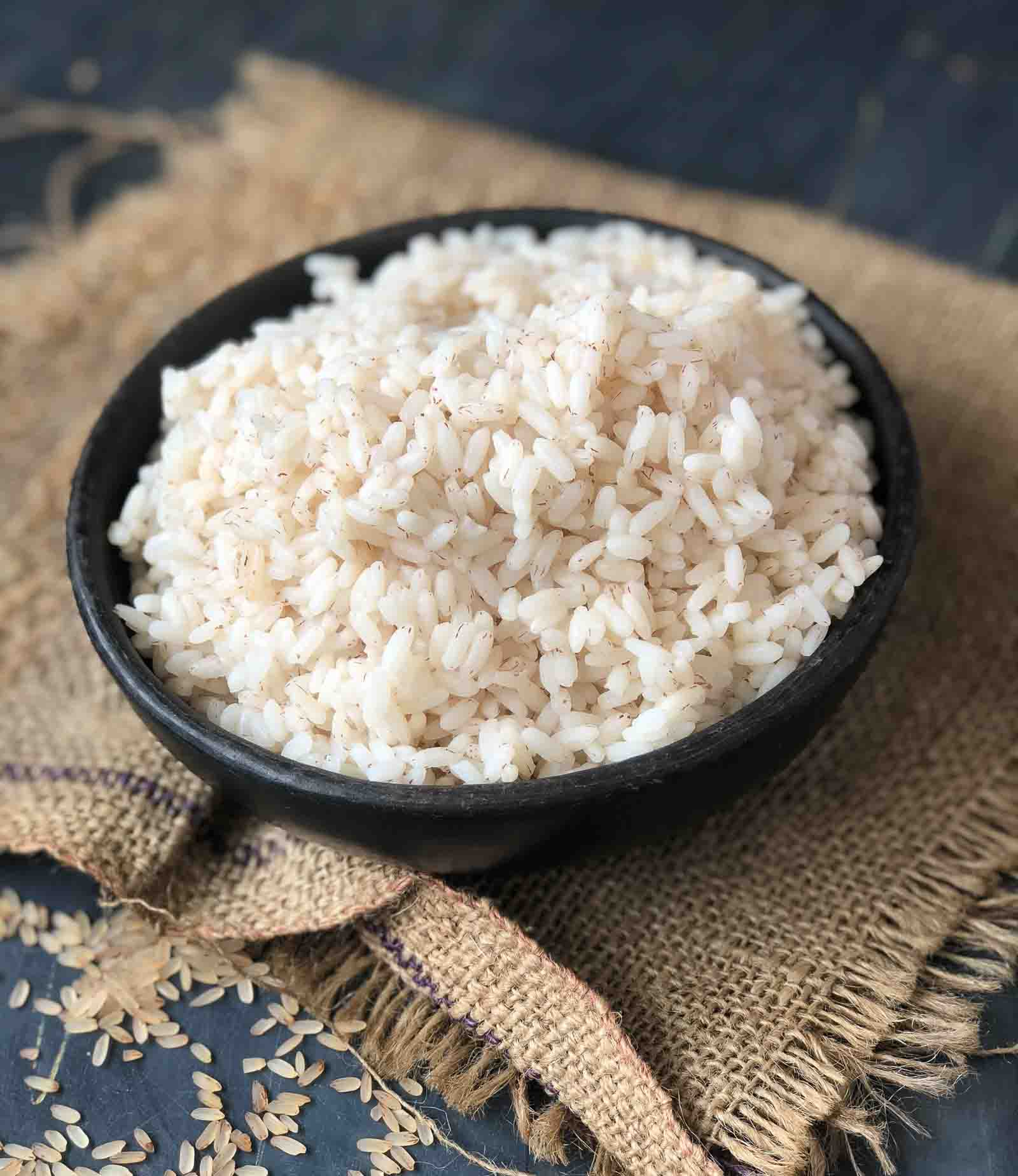 Traditionally Matta Rice is soaked and cooked in lots of water and then the excess water is drained. Traditional method can take a long time to cook and hence I have given this Pressure Cooker method which is much quicker.
Matta Rice or Red Rice is different from Brown Rice and is a healthier option than White Rice. White Rice contains no fiber but Matta Rice contains fiber and also has other nutrients like magnesium and one gram of calcium. It also contains vitamins like Vitamin A and Vitamin B. Matta Rice helps in controlling blood sugar and blood lipids. Matta Rice is used in a variety of dishes in India and Sri Lanka and its earthy flavours goes well with curries.
Serve Matta rice with Mixed Vegetable Sambar, Cabbage Thoran/Poriyal and Spicy Lime Pickle for a vegetarian option or you can serve it with Kerala style Fish Curry for a non vegetarian option.
If you are looking for more Matta Rice Recipes, here are some that you can make for your Lunch